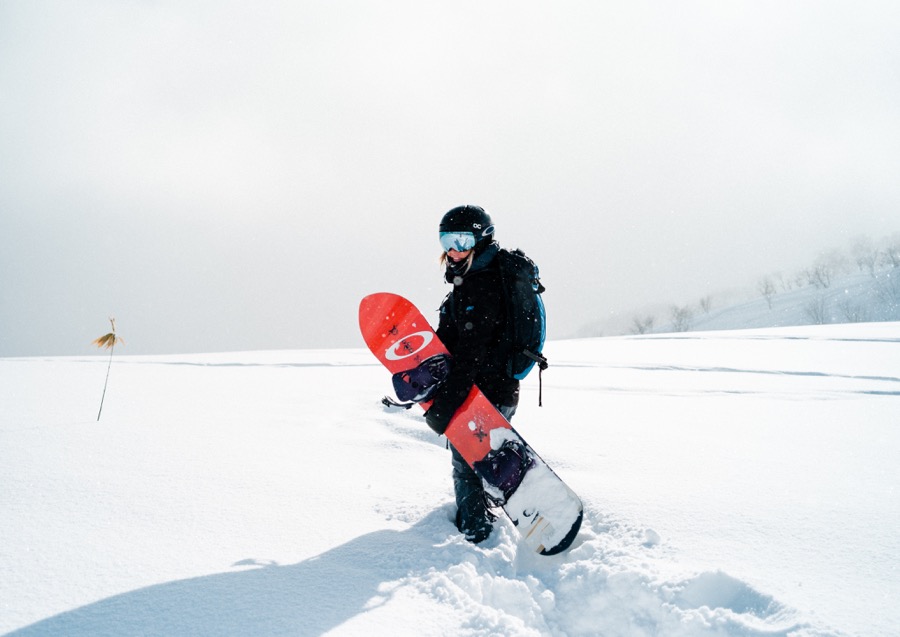 Snowboarding addicts will be familiar with the end-of-season blues; the lengthening days and warmer temperatures of summer may be welcome to many people, but they also signify that your next session on the slopes will have to wait for another few months.
However, just because it's out of season, that doesn't mean you should lose all of the snowboarding form you've built up over winter. Rather than letting your fitness go to waste, you can use the summer months to tone up your body in time for September. Here are a few ways how to go about it.
1. Cross over into cross-discipline sports
Other board sports are great substitutes for snowboarding during the summer months as they involve many of the same principles. Although skateboarding, surfing and wakeboarding all require slightly different techniques to snowboarding, each of them demands a good degree of balance, coordination and strength, meaning you can continue honing those aspects of your snowboarding game even when there's no powder to be seen.
2. Hit the gym
It might sound obvious, but keeping yourself in good physical condition will stand you in good stead for when the season kicks off again in autumn. It's important to combine a mix of cardio, weights, core and flexibility exercises into your training regime to achieve an overall toned body and maximise your potential when you do strap that board back on. Speaking to the gym's personal trainer will help you to create a bespoke fitness programme geared towards aiding your snowboarding skillset.
3. Bounce into next season
Ever heard of using a trampoline to stay in peak snowboarding shape? Bouncing around to your heart's content on a trampoline can burn as much as 500 calories per hour – and it's so fun you won't even feel like you're doing exercise! What's more, the extra height you can gain on a trampoline makes for the perfect place to practice tricks and jumps in relative safety. You can even bring the board on with you if you're feeling particularly confident, although this does come with a safety warning as your ankles might suffer.
4. Hit the slopes!
For keeping on top of your snowboarding, there's simply nothing quite like practicing the sport itself. Although there aren't many year-round snowboarding spots in the world, there are a couple, including Hintertux in Austria and Zermatt in Switzerland. If these are a little out of your price range, the UK does have a number of dry and indoor ski slopes as well which operate all through the summer, so you can still get your fix even if the snow isn't falling.
5. Getting back on the horse
Of course, the number one way to improve your snowboarding technique is through tuition. If you want to focus on snowboarding all year round then why not become an instructor? There are lots of different routes to become a snowboard instructor in Whistler so what are you waiting for? Book your place on next season's course today!