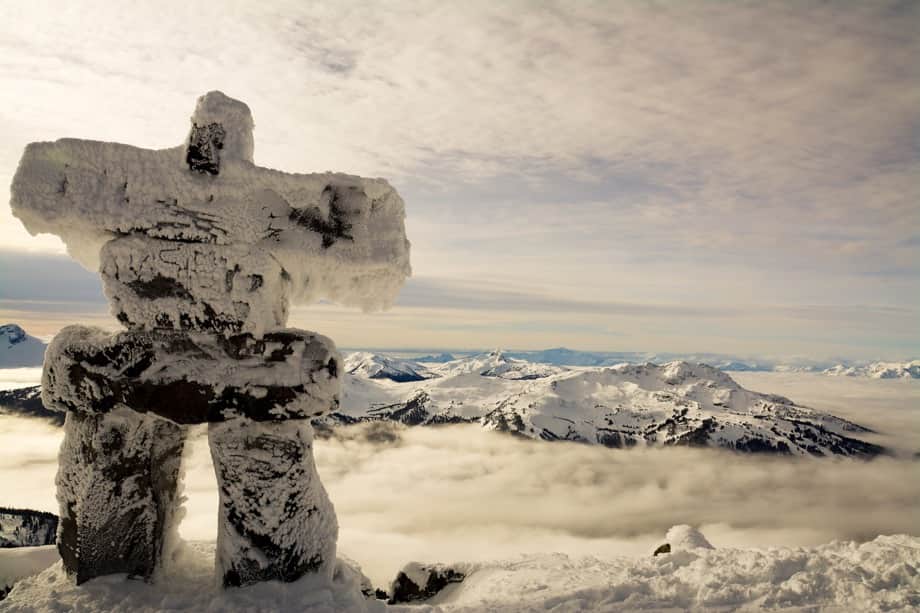 Ask any skier what their favourite annual holiday is and they'll probably tell you it's the one they spend skiing. It's such a fun, exciting sport that has the added bonus of taking place in a beautiful mountain environment, especially if you're lucky enough to live in or visit British Columbia, Canada.
However, without a little preparation you can easily spend more time on your backside than sliding down the mountain. If you're thinking of skiing for the first time, take these ten tips for skiing for beginners into consideration.
1. Do Some Research Before You Depart
If you're reading this article, you're already on the right track. Like most sports, there are a few safety rules and points of etiquette to bear in mind, but these largely include common sense and good manners. It's also important to have suitable clothing and equipment.
For beginners, this does not need to be top of the range, but it should be functional. This article should provide a few ideas to get you off on the right foot and some basic, helpful knowledge to make your first experience an enjoyable one. If you're already an advanced skier, we have plenty of other resources aimed at more experienced skiers and snowboarders.
1. Arrive Early
If you're thinking of joining friends or family who are already experienced skiers, do yourself a favour and arrive early if at all possible. This will give the opportunity to get comfortable, sort your equipment, and most importantly, have a few lessons.
It's great fun being in the mountains with your friends or close family, but it makes a real difference if you're able to safely enjoy those same slopes. Trying to keep up or tackle slopes that are too severe can end badly.
2. Don't Overextend Yourself
On the above note, many new skiers have a tendency to push themselves too hard, too fast. While there is no need to be overly cautious, you don't want to overextend yourself. At best, this could lower your confidence and slow your overall progress, but it could also result in serious injury.
Going too quickly also prevents you from concentrating on proper technique, which is worth learning if you do want to go on and learn how to do things properly. It is wise to take it slow and easy the first few days, which will allow you to get a feel for your skills and how to operate in the mountain environment.
3. Ski Clothing Works Best When You Dress in Layers
As people frequently say, "There's no such thing as bad weather, just bad clothes." While this may not be entirely true, the logic behind it is. If you wear the right clothing, you'll be able to stay safe and comfortable in almost any weather. As you plan for your first ski experience, make sure you pack the right clothing.
The three-layer strategy is typically the best. You start with a base layer that's designed to keep you dry by wicking sweat away from your body. The mid layer is designed to keep you warm by regulating your body temperature (typically a fleece or wool jumper).
The outer layer should be a waterproof amd windproof jacket to break the wind and keep moisture off your second layer. This outer layer should also be breathable in order to allow moisture out. Gore-Tex is the best known waterproof and breathable clothing technology and performs well. However, it is often the most expensive and there are alternative options that perform well enough at a cheaper price.
4. Rent Your Equipment
If you're excited to start a new sport, it can be tempting to buy the latest shiny equipment. Please resist this. No matter what anyone tells you, you should always rent equipment for your first ski holiday. It is very possible that you could end up buying inappropriate or poorly sized equipment.
The benefit of renting equipment is three-fold. First off, it gives you a chance to try skiing before committing to spending a lot of additional money. Second, you can gain a feel for what you do and don't like about certain equipment – though that can take time.
Third, most rental shops have new equipment each season. This means that you won't get stuck with outdated, obsolete skis. Also, as you improve, you can rent higher performance skis and boots. You don't learn to drive in a Ferrari. Likewise, you shouldn't learn to ski on super stiff, high performance skis.
5. Pack Fluids and Snacks
As I've previously mentioned, proper nutrition is key for all sports, including skiing and snowboarding. Choosing the right food and drink will help you recover faster, stay hydrated, and make sure you have plenty of energy throughout the day.
Your best option is to pack a few snacks such as fruit, nuts and chocolate so you can pull them out when you need them and remember to stop for a drink from time to time. Alcohol is best left alone while you are on the slopes, especially when you're learning.
6. Get in Shape Before the Ski Season
While people at most levels of fitness can enjoy skiing at some level, the fitter you are, the faster you will learn and the more you can get out of it. If you arrive to the mountains in good shape, you give yourself the best possible chance.
Doing cardiovascular exercise regularly in the build up to your trip will benefit you tremendously. It's also important to remember to stretch, and incorporating yoga into your exercise regime could be especially helpful. For comprehensive introduction to getting fit for your next trip, check out It's More Fun When You're Fit: How to Physically Prepare for Skiing and Snowboarding.
7. Protect Yourself from the Sun
It may seem counterintuitive, but you can actually get sunburned very quickly up in the mountains. As the amusing Canadian public service announcement says in the video above:
Just because it's winter, doesn't mean you and your family don't need sun protection.
.
You should wear plenty of sunscreen and will also need polarized goggles or sunglasses. Most people prefer goggles, apart from when it's particularly warm and sunny. Some people's skin and lips are susceptible to chapping and a chapstick or lip salve is worth bringing along.
8. Don't Ski Alone
If you're not with an instructor, make sure you are skiing with at least one other person. Even if you're both skiing beginners, it helps to have someone else with you in case you fall, get hurt, or lose your way.
If you have a friend with a little more experience, then this is an obvious advantage.
9. Take Professional Lessons
At ALLTRACKS we're big supporters of having proper ski training. We believe it's the only way to reach your potential and really enjoy the best the mountains have to offer. Give yourself the chance possible by starting with a proper foundation and learning the correct techniques.
Ski instructors will not only teach you how to ski better, but also take you to the most appropriate slopes and ensure you have a really fun experience. The best ski and snowboard coaches enjoy teaching others as much as the sport itself, and we have found this to be especially true in Whistler.
10. Don't Give Up
Whatever you do, don't give up on skiing until you've given it a fair shot. Everyone falls while they are learning and there may well be times that you question whether all the effort is worth it.
Indeed, having to deal with everything can sometimes make seasoned skiers wish they were on a beach lying in the sun. Once you get through the learning curve though, you'll be rewarded with exhilarating experiences for the rest of your life and will enjoy the best sport on earth.
How ALLTRACKS Academy Can Help
At ALLTRACKS Academy, we highly encourage everyone to give skiing a chance. We especially encourage people to try our courses in Whistler Blackcomb, Canada.
Although our courses are not designed for beginners, we are more than happy to make other recommendations if you're looking to start skiing or snowboarding, and hope that one day you will progress and want to join one of our camps.
For additional information on our ski instructor courses, internships, and gap year opportunities, please contact us today!