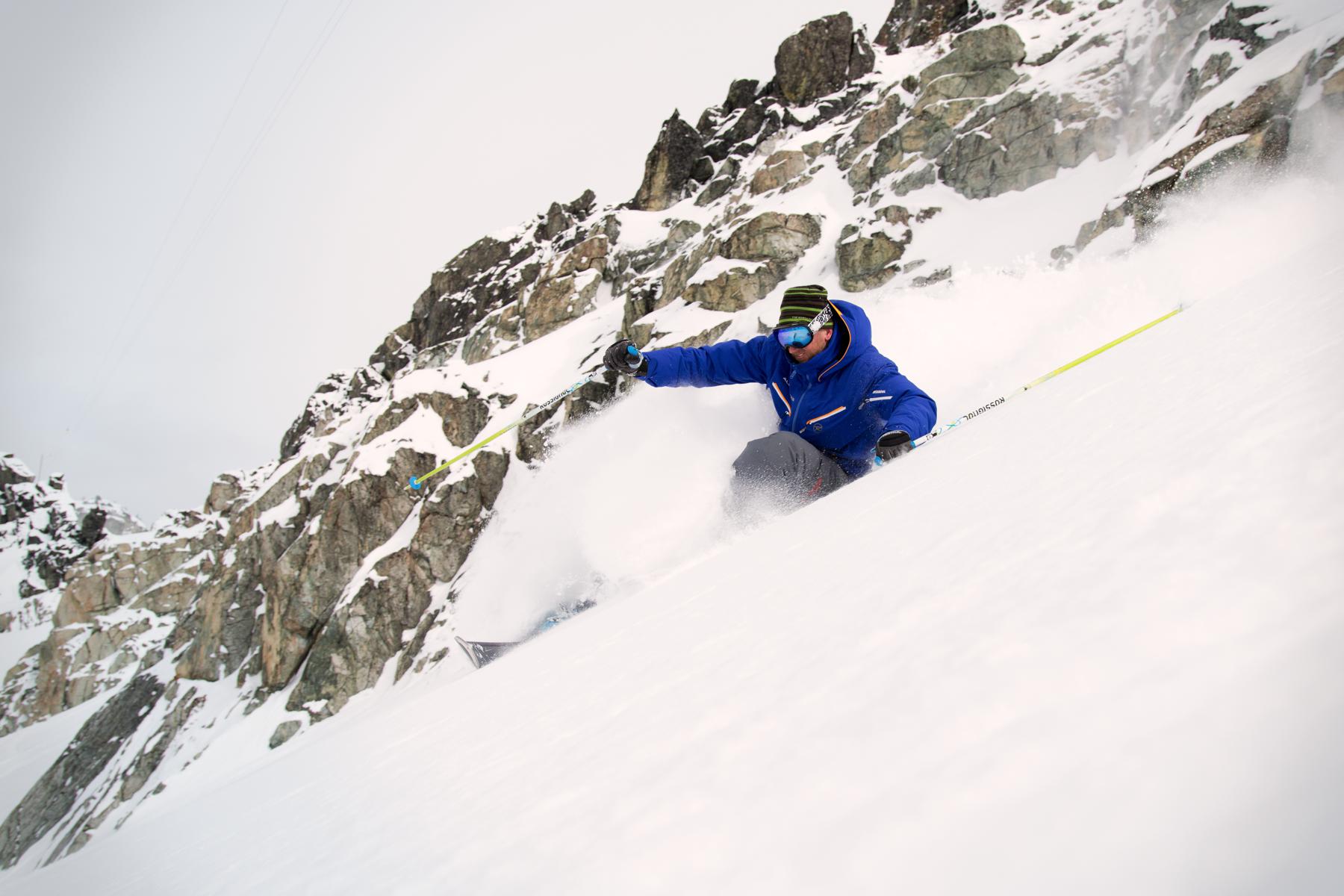 The season is in full flow here in Whistler and as always I'm pumped at the onslaught of winter and getting those skis under my feet.
As one of a handful of Canadian Ski Instructor Alliance Level 4 Examiners, I've been fine tuning my own skiing for the last 20 years. I've benefitted from world class coaches over the years when developing my career, and now that I've reached the highest possible level in the Canadian Ski Instructor Alliance, I'm delighted to be able to share what I've learnt with my ALLTRACKS students.
Over the last year or so I've started creating a range of ski technique tips with the intention of increasing your understanding of ski technique and enabling you to increase your own personal performance. They should serve as a good example of ways you can begin to get the fundamentals in your skiing right, giving you the skills to go on and tackle more exciting terrain with confidence.
You'll see for each drill I've tried to clearly break them down into each component part before demonstrating the final form. Check them out and let me know what you think.
Ski Technique Drill 1: Short Turns Hockey Stop
This drill is relatively low performance. As many skiers that join us are already strong athletes, it admittedly can seem a step backwards at first.
But don't worry, this drill will develop a balanced grip when executing short turns down the mountain which is critical if you want to be able to ski crisp, clean, balanced short turns down any slope.

Ski Technique Drill 2: One Legged Roller Blade Turns
The aim of this drill is to fine tune your balance at high speed. It focuses on ankle joint mobility, as the ankle join is the closest part of our body to the snow that can react to any imbalance to comes along.
It demonstrates the necessity for keeping the foot centered, as well as maintaining a solid forward, well-balanced position.

Ski Technique Drill 3: The Inside Out Turn
The Inside Out Turn is the most advanced of the techniques in this post. It should be tackled only after first mastering the One Legged Roller Blade Turn. It's an ideal way to hone your skills in high-speed carving, forcing you to be patient at the start of the turn and allowing you to set up good edge angle towards the end.
Take your time with this drill. Once you get the hang of it, your carving will be transformed!
Conclusion
I hope this short series of coaching drills inspires you to push your own skiing performance, wherever you're heading this winter. They're exactly the kind of things we cover on our Ski & Snowboard Improvement Courses, so if you've enjoyed this post consider getting involved in one of our upcoming programmes.
Let me know which one your favourite was in the comments below. Or if you have some others you particularly like, let me know and I'll try and post a video showcasing them. Happy skiing!