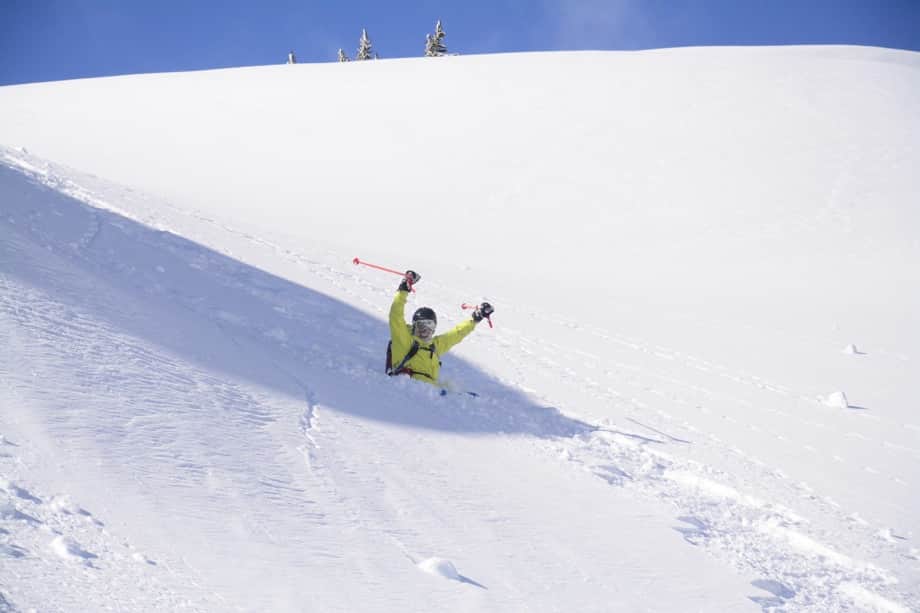 For many, skiing is seen as the ultimate winter sport – and for good reason too. Because few sports can match the speed, agility, exhilaration and adventure of skiing. Few other sports combine spectacular scenery with the chance to rocket down the side of a mountain at more than 40 mph, the wind whistling through your helmet (a key part of anyone's ski equipment) as you go.
But – as with all sports – skiing can be risky. Especially if the correct precautions aren't taken. The speed of skiing combined with the mountainous terrain mean this is a sport that demands to be taken seriously if accidents are to be avoided. That's why today I've put together a few hints and tips to help you prepare and stay safe next time you hit the slopes.
Follow the On-Piste Rules
Just as the Highway Code dictates exactly what drivers can and cannot do on the roads, the International Ski Federation's (FIS) rules for conduct establish how you should conduct yourself on-piste.
And they're legally binding, too. These cover a whole range of different scenarios, although the most important rule to remember is that the skier in front of you has priority.
Some of the other rules laid down by FIS include:
• Overtaking – overtaking is permitted, as long as you leave enough space for any voluntary or involuntary movements by the skier in front.
• Climbing or descending on foot – this is allowed, as long as you keep to the side of the piste.
• Assistance: every skier and snowboarder is duty bound to assist in the case of an accident on the slope.
• Stopping on the piste: this is not allowed unless it's unavoidable, especially in narrow or low-visibility areas of the slope.
These are by no means all the rules laid down by the FIS – they're just a taster. For a full overview, check out the Ski Club of Great Britain's article covering on-piste safety.
Make Sure Your Bindings Are Properly Adjusted
[youtube id="DkNAXgc2-rk" mode="normal" align="center"]
Failure to set up your equipment properly can be a major risk. Back in January I spent a great afternoon skiing with an old friend. The conditions were great, and yet she kept taking tumble after tumble. 'I think my bindings are too loose' she remarked after crash number five in the space of an hour.
I took a closer look. Sure enough, my friend was pottering around the mountain on borrowed skis that a supposedly more experienced friend has configured for her. Not only were the release settings that would have been appropriate for the average eight year old, but on one ski there was clear daylight between her heel and the binding.
It could have been much worse. Poorly fitted equipment is one of the primary causes of knee and leg injuries while skiing. Skis are designed to release when a certain amount of pressure has been exerted upon them, but incorrect configuration can lead to all sorts of accidents.
To avoid this, make sure you get your equipment set up by a trained professional in a reputable ski shop or. Release (or 'DIN') settings should be calculated based on an equation that takes into account your height, age, weight, and skiing ability. So make sure you double check and don't simply rely on what a friend tells you.
Always Wear a Helmet
This piece of safety advice cannot be overstated enough. While the thought of wearing a helmet may not appeal to some skiers, you should definitely still wear one.
With many skiers regularly exceeding 30mph (believe me, you'd be surprised), wearing a helmet while skiing is just as important as wearing one when riding motorcycle. Especially considering that the ice on the slope can often be just as hard as tarmac on a road.
Skiing and snowboarding rank in the top 20 recreational activities contributing to head injuries treated in hospital emergency rooms according to The American Association of Neurological Surgeons (AANS), as well as the top 10 sports-related head injury categories among children aged 14 and younger. And that's just in the USA, where only a fraction of the population even live near mountains. Just think about that for a second.
According to a John Hopkins Medicine-led study, severe head trauma accounts for around 20% of all ski- and snowboard-related injuries, and of those head injuries 22% are severe enough to cause loss of consciousness or concussion.
Head injuries are the most frequent cause of death and severe disability among skiers and snowboarders. Many insurance companies today make it a condition that you must wear a helmet whilst skiing or snowboarding, so it's something you should check when purchasing a policy.
Watch Out for Collisions
It's always important to be fully aware of your surroundings. After all, no matter how skilled you may be there's always the risk that somebody else isn't. One of the biggest causes of collisions on slopes is skiers who are out of control. So always watch out for others; don't assume your own ability will prevent you from getting injured.
Always look up the slope before you begin skiing. Failing to do so is one of the most frequent causes of collisions, and is easily avoided simply by following the same rules you follow when crossing the road: stop, look, and listen.
Dress for the Weather
While most people wrap up when skiing, it's still important to bear in mind the volatility of weather in the mountains. The temperature can easily drop by from sunny conditions to below freezing level with little notice, and this can make a big difference to your core temperature.
For this reason, always bring more layers than you need. Even if you don't end up using them, it's better to be prepared (and be able to put on an extra layer if you need one) than unprepared (and risk having to go home if the temperature plummets too far below zero).
To keep your overall temperature nice and toasty, make sure that you take regular breaks. Perhaps visit the restaurant for a coffee now and then. This'll leave you feeling rejuvenated and ready to tackle the terrain, and will stave off weary muscles and lapses in concentration that can lead to accidents.
Some examples of clothing you should take include sweat-wicking base layer, appropriate socks (these don't necessarily have to be thick), and a breathable shell. For more detailed guidelines, check out my recent post Here's How You Can Get It Right With Ski & Snowboard Clothing This Winter.
Know the Dangers of Skiing Off-Piste
[youtube id="qgpHb-VB0sw" mode="normal" align="center"]
If you're going to venture into the backcountry, learning to ski off-piste with a mountain guide or suitably qualified instructor is a real investment – and pays big dividends.
You'll learn how to adjust your technique to variable snow conditions, how to 'read' the mountain, and what to do if something goes wrong. You'll also be taken to the best and safest slopes according to snow conditions on that day.
Because like it or not folks, going out of bounds is hugely risky for a number of reasons, including:
• You could get lost. Skiing off-piste, especially without a guide, carries the risk of getting lost. This can happen very quickly, especially when you're skiing areas you don't know well. It's a lot harder to get back to where you need to be without the help of a ski lift, which means you run the risk of getting stranded on the mountain. You don't want that.
• Avalanches (and, most scarily, crevasses on glaciers). – skiers travelling off-piste risk coming across either of these, and both have the potential to cause serious injuries or even death.
Know What to Do in an Avalanche
Knowing what to do in an avalanche takes an enormous amount of preparation, and it's always a good idea before leaving for a ski trip to familiarise yourself with all the guidelines and warnings. To give you a starting point, here's a few of the important things to take into account:
• Never go off-piste without full safety gear – including a transceiver, probe and shovel. Venturing off-piste without them is, frankly, madness.
• Know how to use your gear. There's no point in carrying all that expensive stuff if you can't use it. Going to one of Henry's Avalanche Talks or a similar course is a great idea too: at the very least it will equip you with a healthy respect for the mountains in winter.
Stay Safe Out There
Follow the advice above, and you'll be giving yourself a much better chance of avoiding a week-ending injury than those that ignore it.
Of course, this is just a starting point, and in the case of backcountry skiing always hire a guide.
What do you do to ensure ski safety on the mountain? Let me know by leaving a comment in the box below.