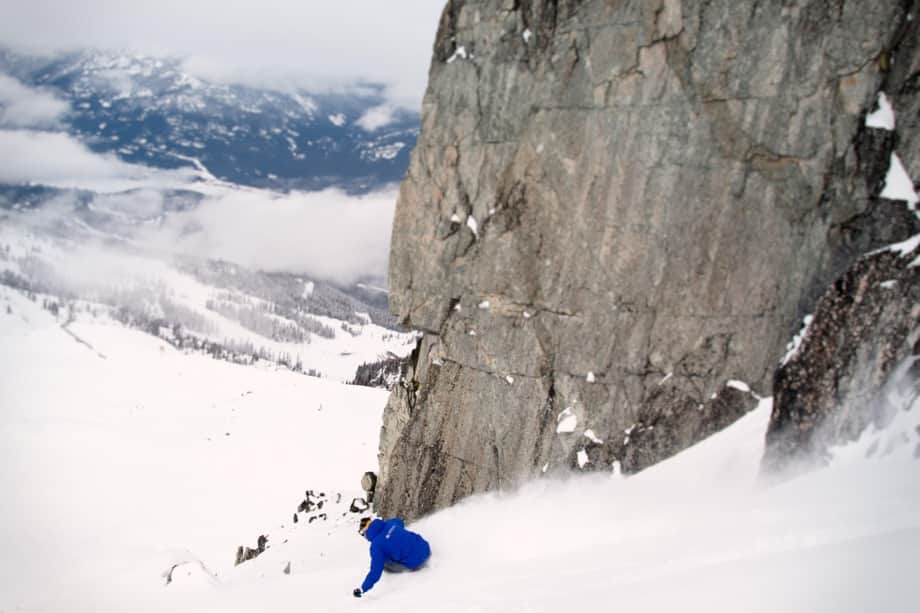 Only a few skiers can ski year-round, leaving the rest of us to take a break during the traditional "offseason." If you fall into this latter category, you may find yourself dreaming of the snow and wanting to stay sharp for next season's ski instructor course.
If you do want to maintain your standard or even improve for the following winter, then you need to have a routine for the summer that has skiing in mind.
Start a Good Workout Routine

There are hundreds of different ski-specific workout routines you can try – and we'll discuss some of those momentarily – but when it comes to offseason fitness, don't overthink things. What's important is that you stay active in order to enhance cardiovascular endurance and increase strength and dexterity. If your personal workout routine does these three things, you're good to go. There's no need to stress about doing some special workout.
But if you're looking for some guidance on which muscle groups to target and which exercises to perform, you're in luck. There are plenty of resources on the internet and we've handpicked three of the best exercises you can do.
• Deadlifts. The deadlift is arguably one of the best weightlifting exercises you can do. It's full of benefits, including burning fat, preventing future injuries, strengthening the core, improving grip strength, and increasing cardio abilities. For a good example of how to perform a safe and effective deadlift, check out this thorough guide.
• Box jumps. Looking for an exercise you can perform virtually anywhere? Box jumps allow you to enhance cardiovascular fitness and improve explosive leg power. Simply find an object (usually some sort of box, hence the name) that's a few inches off the ground and position your feet approximately one foot away. Bend your knees slightly (hip width apart) and spring onto the top of the box. You then jump down and repeat.
• Wall sits. As we've discussed before, ski boots alter the way you stand. They force your body into a position that's conducive for skiing (with your back straight and legs slightly bent). Wall sits help strengthen your thighs and glutes, which allows you to stay on your skis longer without getting tired.
Add any, or all of these, alongside a regular cardiovascular workout, and you've got a perfect offseason training regime that targets your leg muscles and core.
Maintain a Healthy Diet

A fitness routine only works if you're accompanying it with a healthy diet – especially in skiing, where proper nutrition is key. Use the offseason to give your body the nutrients it needs to thrive.
Olympic skier Julia Mancuso is a firm believer in healthy eating and likes to incorporate special shakes into her diet. Her personal recipe includes coconut water, protein powder, almond butter, raw cacao nibs, and blueberries.
Ideally, you want to aim for protein, healthy fats, and as many fruits and vegetables as you can get. You also don't want to forget about hydration. Because being hydrated allows your body to perform better, you should try to reduce your intake of alcohol–as it may accelerate dehydration.
Care for Your Equipment
As you know, ski equipment isn't cheap. Where you choose to store your equipment during the offseason (particularly your skis) is extremely important. No matter what you hear from your friends or peers, a garage, attic, shed, or unfinished basement is not a good place for offseason storage. You need a temperature and moisture controlled environment. Options include in a closet, on your wall, or under a bed.
If your equipment needs a tune up, now is the time to have these issues fixed. Preventative maintenance will allow you to get many years of use out of your equipment. Depending on where you take your skis to have them serviced, a summer tune up will typically consist of sharpening the edges, grinding the base, and applying summer wax.
This wax protects your skis when they aren't in use. Excess wax is then removed in the fall when it's finally time to hit the slopes again. Summer is also a good time to buy new accessories and ski clothing. You can often find better deals on things like ski jackets, gloves, and boots than you would during peak season.
Work and Save Money

Finally, the offseason is the perfect time to earn and save money. Instead of spending afternoons and weekends on the slopes, you can use this time to pick up another job (or at least cut back on your ski-related purchases and expenses). In order to make steps towards becoming a more financially savvy skier, you should start putting money aside for a "ski fund."
If you're a ski instructor looking to find offseason work in order to earn some extra cash, take a look at this article about offseason jobs.
Make the Most Out of Your Offseason

While it may not be your favourite of the year, you should learn to make the most out of the offseason months. Everyone enjoys hanging out in the sun and there are lots of outdoor sports to enjoy in the summer. It's also an ideal time to rest and recover from any ski related injuries so that you are primed for next season.
The Winter Never Ends At ALLTRACKS

At ALLTRACKS Academy, it's never the offseason. We're committed to offering professional instructor courses, challenging improvement courses, boundary-pushing off-piste courses, and plenty of other ski and snowboard training experiences – all designed to help our students improve their existing skillsets.
For additional information on what we offer, please don't hesitate to contact us today. After all, there's no better place to spend your time than Whistler Blackcomb – one of the top ski and snowboard destinations in the world!