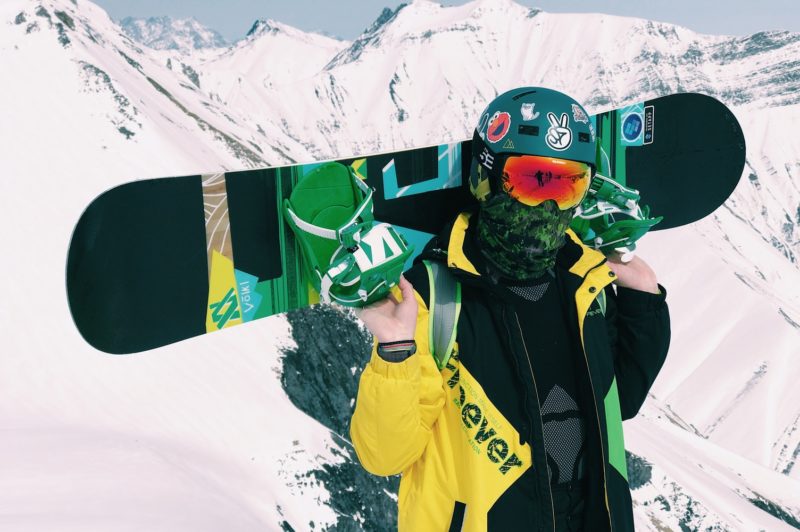 We know that before booking your snowboarding course with us, you might have some questions. Hopefully here we can answer all those important questions, so you know how Alltracks courses work, and why we hope it will be the best experience of your life. Obviously please feel free to call or email us directly if you would like to discuss. We are here to help!
Where are the off-piste snowboard courses held?
Here at Alltracks, all our off-piste snowboarding courses are held in Whistler. Why? Because it's the best of the best and truly world-class resort to learn and live. We love Whistler because it has amazing snowfall, great runs, lots of amenities and friendly, fun people too. We know you'll love being here as part of your off-piste snowboarding course.
Who can go on the off-piste snowboard course?
Our off-piste snowboarding course is for snowboarders who want to push their skills to the next level, and learn how to rise confidently in more challenging terrain and a variety of snow conditions. If snowboarding is your passion and you want to see yourself improve and learn, whilst also having loads of fun – then this course is for you. 
This course is not for beginners – if you're brand new to snowboarding, we recommend that you take some introductory lessons first and gather some solid experience.
What can I expect from the off-piste snowboarding course?
On our off-piste snowboarding course, you'll learn everything 'off-piste'. You'll learn about handling your technique in different ways to suit different terrain, and you'll also learn in detail about backcountry and avalanche safety. Whistler has some of the best backcountry terrain in Canada, so you'll be trying out your new skills in the best possible environment. 
You'll also get to try out a Heli Snowboard trip on the 6 and 11 week off piste snowboarding courses – which is a beautiful, memorable and once-in-a-lifetime experience. Heli snowboarding is exhilarating, exciting and unforgettable, so it's something you'll definitely want to make time for.
Our off piste specific snowboard programmes are either 2 or 6 weeks long and we also have the popular 11 week combined instructor and off piste course. The course is a mixture of learning, practising, snowboarding, and socialising – and it's amazing fun.
How many students will be on the course?
Here at Alltracks, we try to keep our courses small, to give people the best learning environment. It means you get plenty of personal feedback during training enabling you to make real improvements to your snowboarding technique.
Will I come away with a snowboarding qualification? 
Qualifications aren't the focus of this course, but you will receive the Canadian Avalanche Association Avalanche Skills (AST) Training Level 1 (and AST Level 2 on the 6 week and 11 week off piste courses)
You will also do 4 days split boarding on your off-piste snowboarding course, on the AST Level 2. Part of making the most of your new skills, is learning to use the equipment efficiently. This knowledge opens up lots of fresh opportunities for exploring the nearby environment. 
Is avalanche training included?
Yes – it is part of the majority of courses we offer, as mentioned in the FAQ above, you'll receive your Canadian Avalanche Association Avalanche Skills (AST) Training Level 1 and 2 whilst on snowboarding course. 
Is there time for a social life during the course?
Yes, and that's a big part of life during your Alltracks snowboarding course. You'll become great friends with the people on your off-piste snowboard courses.