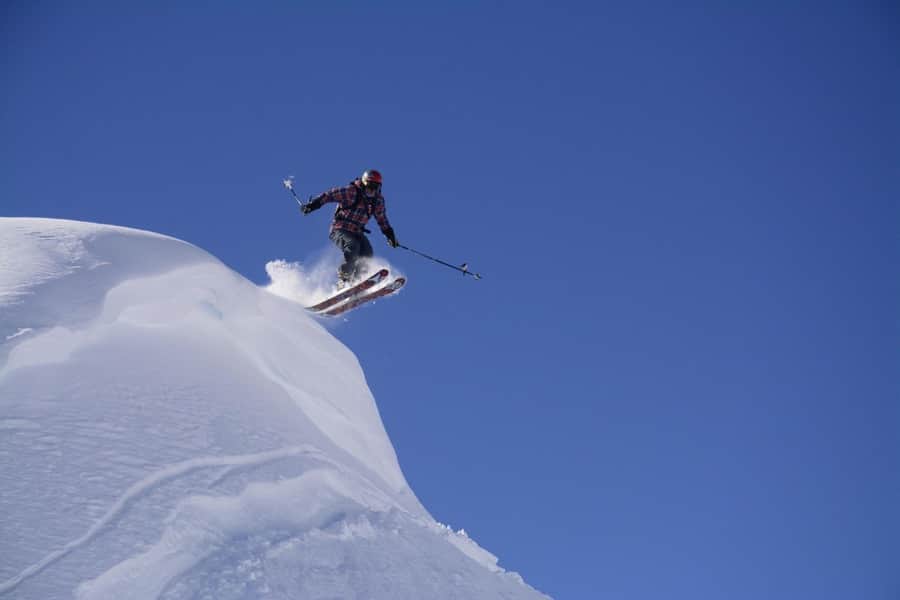 Booking yourself onto a skiing course, no matter how experienced you are – can be daunting. You'll want to ensure you've found the perfect course to fit your needs. Here we'll answer some of the main questions we receive about our off-piste ski course. 
Where are the off-piste ski courses held?
We hold all our courses in Whistler. If you know Whistler (and you've been before) you'll know why. Whistler is a world-class resort, and it's a place that has everything a ski-enthusiast could ask for. There are amazing runs, fantastic snowfall, great terrain and plenty of amenities too. Whistler is an epic place to spend time, and we know you'll agree once you've experienced it for yourself. 
Who can go on the off-piste ski course?
This course is not for beginners, as it requires a decent level of ski confidence, knowledge and technique. 
This course is best for people who want to challenge themselves, hone their all mountain technique, learn more about backcountry safety and go heli skiing.
What can I expect from the off-piste skiing course?
You can expect expert ski technique coaching delivered in a fun and approachable way as well as a thorough introduction to avalanche safety and backcountry travel. You'll also get to experience some of the best off piste ski terrain in Canada.
You'll spend the course perfecting your off-piste techniques, and pushing your skills during sessions of backcountry skiing. 
You'll be challenged, you'll push your boundaries, and you'll come out the other side feeling more confident than ever before. 
Our training during this course turns confident resort skiers into ones who can tackle varied terrain with confidence and style and be able to handle all terrain, with a focus on deep snow. You'll see the absolute beauty of the majestic Coast Mountains in British Columbia, and witness some of the best off-piste powder skiing the world has to offer.  
Heli skiing and ski touring are included too on the course, another memorable and epic experience to add to your bucket list. Accessing an area over 50 times the size of Whistler resort, Whistler Heli Skiing has a tenure of 432,000 acres. It really is the ultimate skiing adventure for adventure seekers and adrenaline junkies! 
How many students will be on the course?
Our learning / course groups at Alltracks are kept small, so we can offer everyone the best level of learning and plenty of individual feedback.
Will I come away with a skiing qualification?
Qualifications aren't the focus of this course, but you will receive the Canadian Avalanche Association Avalanche Skills (AST) Training Level 1 and Level 2 on the 6 week off piste course. 
Is avalanche training included?
Yes – it is part of the majority of courses we offer, as mentioned in the FAQ above, you'll receive your Canadian Avalanche Association Avalanche Skills (AST) Training Level 1 whilst on the 2 week off piste course and the AST L2 on the 6 week off piste ski course. 
Is there time for a social life during the course?
You'll spend lots of time with your course mates, and make great friends whilst on your course. Alltracks the socialisation is a significant part of the experience, and being in a resort like Whistler – you'll have so much to see and do during your evening and days off.