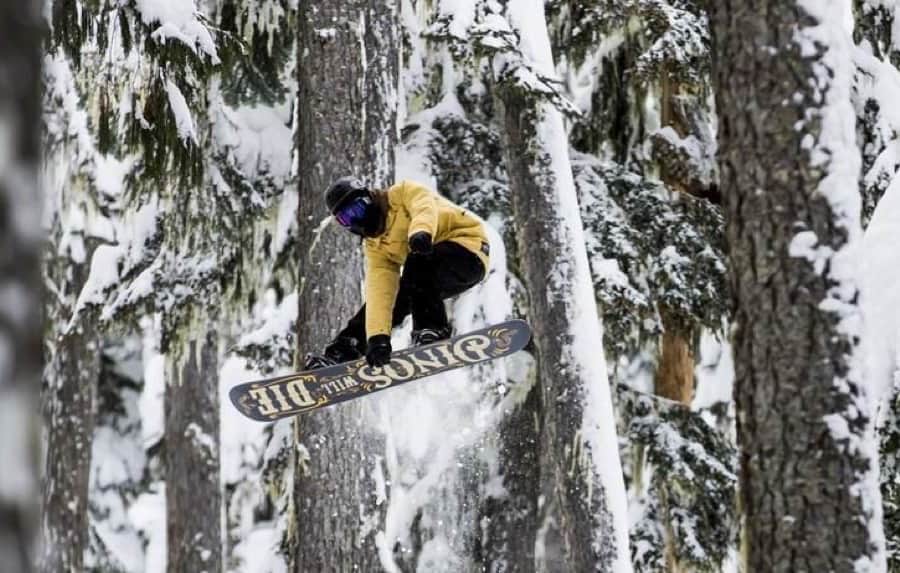 Here at Alltracks Academy, we've compiled our top tips for getting a job as a snowboard instructor.
Is my qualification suitable?
Alltracks Academy's snowboarder instructor courses are based at Whistler Blackcomb, Canada, meaning that the qualification you gain with us (CSIA) is granted by the national body responsible for governing snow-sports instruction in Canada.
Having a membership of this body, as well as being a member of the International Ski Instructors' Association (ISIA), reflects your professionalism. The qualification that you gain with us is recognised in many countries around the world, meaning you can look for work in places such as Canada, Italy, Japan, Switzerland, the USA, New Zealand and Australia.
Where should I apply for a snowboard instructor job?
You may well have dreamed of working at a particular resort. You may have snowboarded yourself there before, or had a resort recommended to you by friends and family. However, while you should certainly consider applying for a job there, you should not limit yourself to this one resort. Instead, you should apply to as many suitable resorts as possible, all over the world!
The snow-sport industry is becoming more and more competitive, so you need to get your name out there. Don't forget that although you now have your qualifications, you ultimately have no experience in instructing. You should be prepared to follow the work, even if it isn't necessarily in your preferred location.
But once you've gained that all-important first job in snowboard instructing, it'll be far easier to find more desirable work. You'll be more experienced, you should have a great reference from an employer, and you'll have made invaluable contacts.
How to stand out from the crowd
To be a snowboard instructor, you definitely need a Level 1 or 2 instructor qualification and a can-do attitude. However, there are many people looking for the same jobs as you who have these attributes and more. Resorts are inundated with job applications from prospective instructors who have varying levels of qualification and experience. It is imperative that you make yourself stand out as much as you can.
You can do this by gaining additional qualifications. There are options to do this that don't necessarily involve you aiming for the Level 3 straight away. For example, becoming dual-qualified is a worthwhile endeavour, which means that if you're aiming for a snowboard instructor job, you also obtain a ski instructor qualification. This is appealing to employers, as it shows that you are versatile and highly skilled. Other qualifications that you may consider include Avalanche Safety Training (AST), First Aid, Adaptive Coaching Qualifications, and Snow Park Certificates.
Another option to consider is learning an additional language. Most snow-sport resorts hire English speaking instructors, but it never hurts to know an additional language – this could be the key difference that leads an employer to hire you over one of your competitors.
How do I apply for snowboard instructor jobs at a resort?
The same as you would apply for any job in any industry! Do your research, contact as many resorts as possible, find a suitable job and apply. Make sure your CV is up to scratch and reflects your experience, qualifications and skills appropriately. It is also important to build relationships and contacts within the industry. Listen to other snowboard instructors, ask them for their advice, find out how they got into their roles and follow their lead!
Do I need a work visa?
Of course! You will always need to apply for a work visa/permit unless you have the right to work in the country of your choice. We can provide information on obtaining a work visa in Canada, if this is where your new job will be based.
If you're interested in gaining new qualifications and becoming a snowboard instructor, you can view our range of courses here.