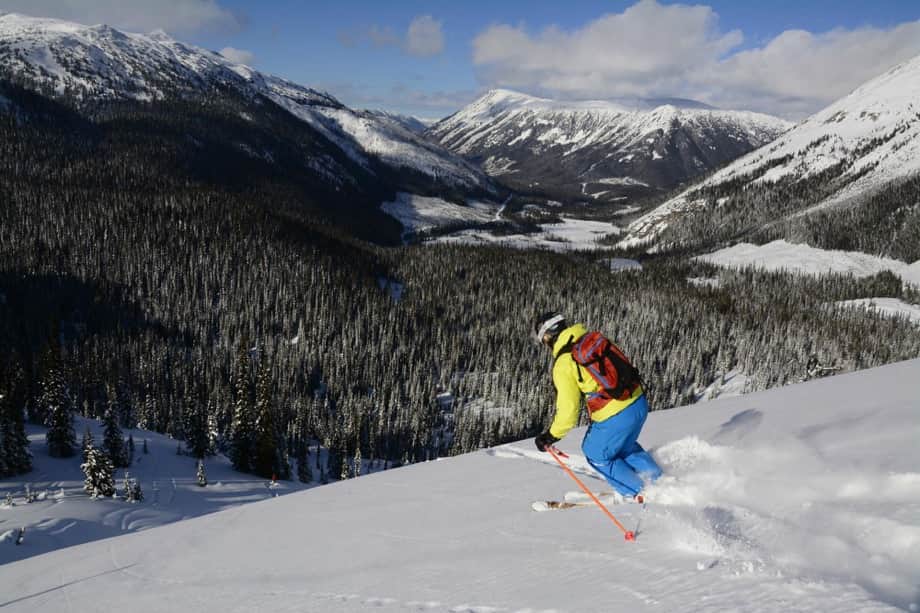 The great thing about being a ski instructor is that you get to do what you love every day. Being paid to ski, and teach people how to ski is an amazing job – and once you're qualified there are places all over the world you can work. It's an amazing career path with many benefits:
Working outdoors with amazing views

Working in beautiful resorts

Travelling the world

Working whilst keeping fit

Working in a tight-knit team

Good career progression

Opportunity to learn new languages
So you've worked hard and received your ski instructor qualifications, and now you're on the hunt for a job, and perhaps wondering how it works and how you use the qualification internationally.
Here we'll try and give you all the information you need. If you are thinking of taking an Alltracks course (or have done one in the past), please contact the office and we will give you 1:1 advice.
How many qualification systems are there?
Most major qualifications you take (regardless of location) are issued by a national governing body and association. Each Alpine country has their own national governing body and association – so in this way, the qualifications may change slightly depending on which association they've come from. The qualifications from some countries have more in common than others – but they should all generally live up to the same standard as all major associations are governed by the ISIA (International Ski Instructors Association), which sets the global standards you'll work to.
Within the ISIA, the most widely regarded qualification systems are:
CSIA (Canadian Ski Instructors' Alliance)
PSIA (Professional Ski Instructors of America)
NZSIA (New Zealand Snowsports Instructors Alliance)
BASI (British Association of Snowsports Instructors)
The French, Swiss and Austrian Qualifications are also well regarded but less popular for people from outside those particular countries.
These are generally the most well known 'schools' and qualifications from these associations are widely accepted in most alpine resorts. They set standards high, but this is a good thing as it means you'll be working to the best examples.
As a quick example, if you passed your skiing qualifications in Canada and obtained your Canadian ski instructor qualifications from the CSIA (Canadian Ski Instructors' Alliance), you'd most likely be accepted to teach (under these qualifications) in the other countries the ISIA recognises, as well as others around the world. It is advisable to get at least your Level 2 qualification to work outside Canada.
Of course, with the world being so big – and many countries offering alpine resorts and winter sports, there are other countries that aren't part of the ISIA, but still offer skiing qualifications. Some of the main ones, being ENSA (France), OSSV (Austria) and AMSI (Italy).
How do I know what jobs I can get with my qualifications?
This should have been made clear to when doing your qualifications, as the different levels of training and qualifications generally correlate with a different level of job / seniority. In most ski qualification structures there are 4 levels, with Level 1 being entry level, and Level 4 being the most advanced.
The jobs you can take on will depend on the level you're at – so you'll need to have this information and be honest about which level you have achieved when applying for jobs. These levels tend to be the same no matter what country you're applying in, which makes it much easier to communicate your qualifications with different regions.
Level 1.
This entry-level qualification allows you to teach beginners. For a lot of skiing schools, level 1 will allow you to only teach within the country you obtained your qualification.
Level 2.
The second level will allow you to teach intermediate skiers. You'll be allowed on marked runs, and is usually recognised in many resorts and countries, giving you the ability to take your qualification abroad if you'd like to.
Level 3.
This is referred to as a 'high-level' skiing qualification, and it will enable you to take on more advanced teaching – such as varied terrain. You can also be an examiner of the lower level as a Level 3.
Level 4.
Level 4 is the highest you can be qualified. It allows you to teach all the previous levels, but it also allows you to train future instructors too. It's a different kind of teaching required for instructor trainer – so gaining this qualification requires new skills and techniques. With this level you'll be able to work most countries, and your skills will be in demand.
Choosing the right country
Once you're at the level you want to be at, the next step is applying for job roles. If you're lucky to live in a country or region that already has a ski resort / ski school you may want to do a season in your home-country while you learn the ropes and get to grips with instructor life.
However, half the fun of being a ski instructor is being able to use your ski qualifications internationally – so don't be afraid of applying for jobs in other countries. Ski resorts are really inclusive places to work, with people from lots of countries and nationalities working together, so you'll feel at home when you arrive.
Choosing the right country is a big part of this, and choosing the right resort too – so try and do lots of research into the locations you're interested in working. Remember, some countries and resorts have a different vibe to others (party resorts vs family resorts vs luxury resorts) so it's important to keep all this in mind when applying for jobs.