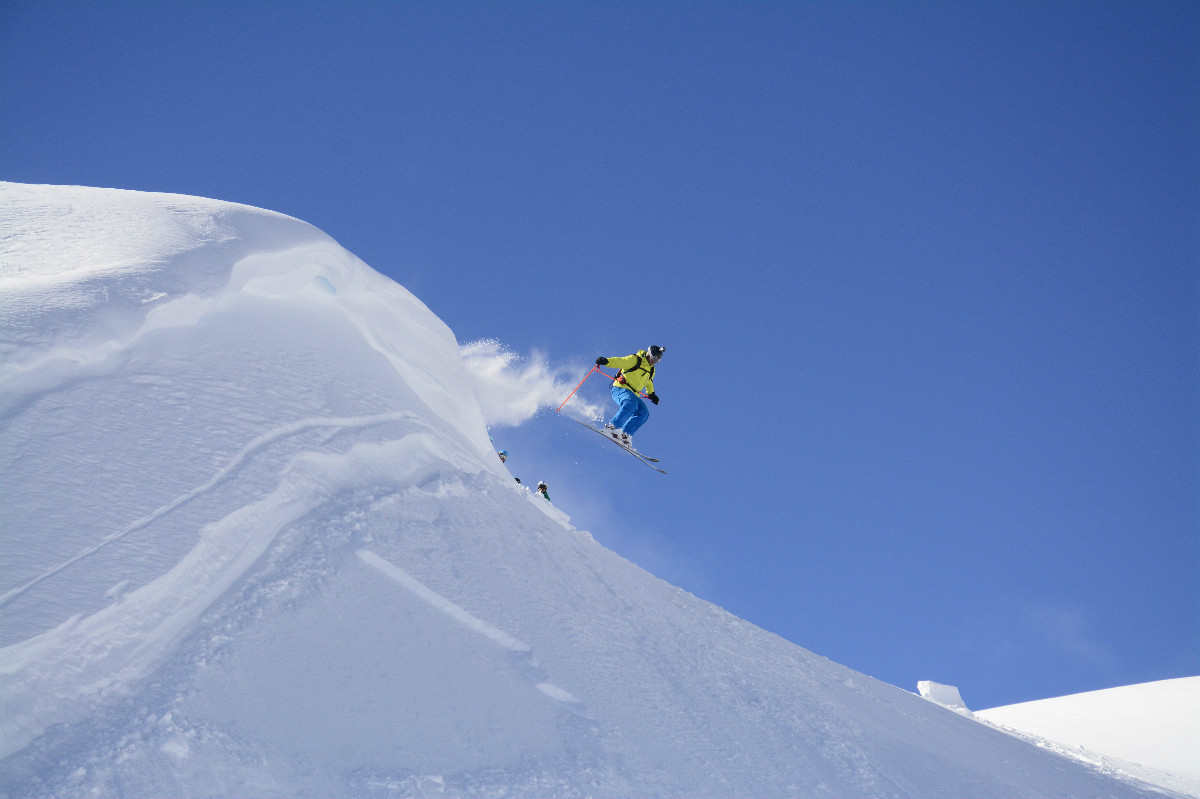 Reasons to Ski in Canada
Despite being a Canada ski specialist, we realise that there is some great skiing across the globe and we do enjoy the odd foray to Europe to ski. However, Canada holds the aces for us and here are a few reasons why we think you should consider heading across the pond if you really do love to ski. Make this season to find your reasons to ski in Canada.
Number 1: The Snow
Firstly, and most importantly, we think you should visit Canada to enjoy some of the most reliable snowfall on the planet. Although Canada can have a poor snow year from time to time, thankfully these are very rare indeed! You are probably looking at one in ten whereas in Europe it seems to be more like one every three seasons is pretty ropey. For example, check out this link showing the monthly snowfall for Whistler Blackcomb for the last 15 seasons: Whistler snowfall record . As you can see virtually every year is well over 10 metres, whereas most of the major European resorts average about half that. As skiers love (need) snow, so Canada is worth a visit for that alone!
Number 2: Choice of Resorts
Canada is a huge country and the ski resorts vary accordingly. The East of the country is home to small resorts, providing options for people living on the Eastern seaboard. Most international visitors sensibly head to the west of Canada – either to Alberta or British Columbia and both provinces are home to famous resorts.
For beginners and for families with young children there are a number of convenient, purpose built resorts. Whilst these resorts might lack expansive, challenging terrain, they are ideal if you are starting out and value convenience. Good examples of such resorts are Sun Peaks, Big White & Silver Star.
For strong intermediates to expert skiers, Whistler offers the same scale of terrain as the major European resorts such as Val d'Isere, Verbier and St Anton with endless runs to keep you happy regardless of whether you visit for a week or an entire season. There is also access to some of the best backcountry and off piste in North America.
The interior of British Columbia boasts some great smaller resorts. While they lack large ski areas, they can be easily visited together as part of a week long holiday. For example, you could combine Red Mountain and White Water resort and/or Revelstoke and Kicking Horse doing a few days at each.
Number 3: Accommodation
Although Canada lacks the absolute highest standard of chalets now available in Europe, the average standard of accommodation is very good. Very rarely do you see the shoebox apartments many people have experienced in France. Places tend to be on a larger scale offering more space and a decent level of comfort for a fair price.
Number 4: The Canadians!
Some people might complain that the ski environment in Canada is a little sterile compared to Europe, but if sterile refers to polite locals willing you to have a great time and offering the very highest level of customer service – count us in!
Number 5: The best opportunity to improve your skiing
With Alltracks based exclusively in Whistler, coming to Canada offers you the best opportunity to take your skiing to the next level. Whether you are an intermediate looking to venture beyond the groomers for the first time, an advanced skier looking to hone your off piste skiing or if you want to train to become a ski instructor , we have plenty of options.
Whatever type of ski holiday you're looking for, we're sure you'll find it in Canada.