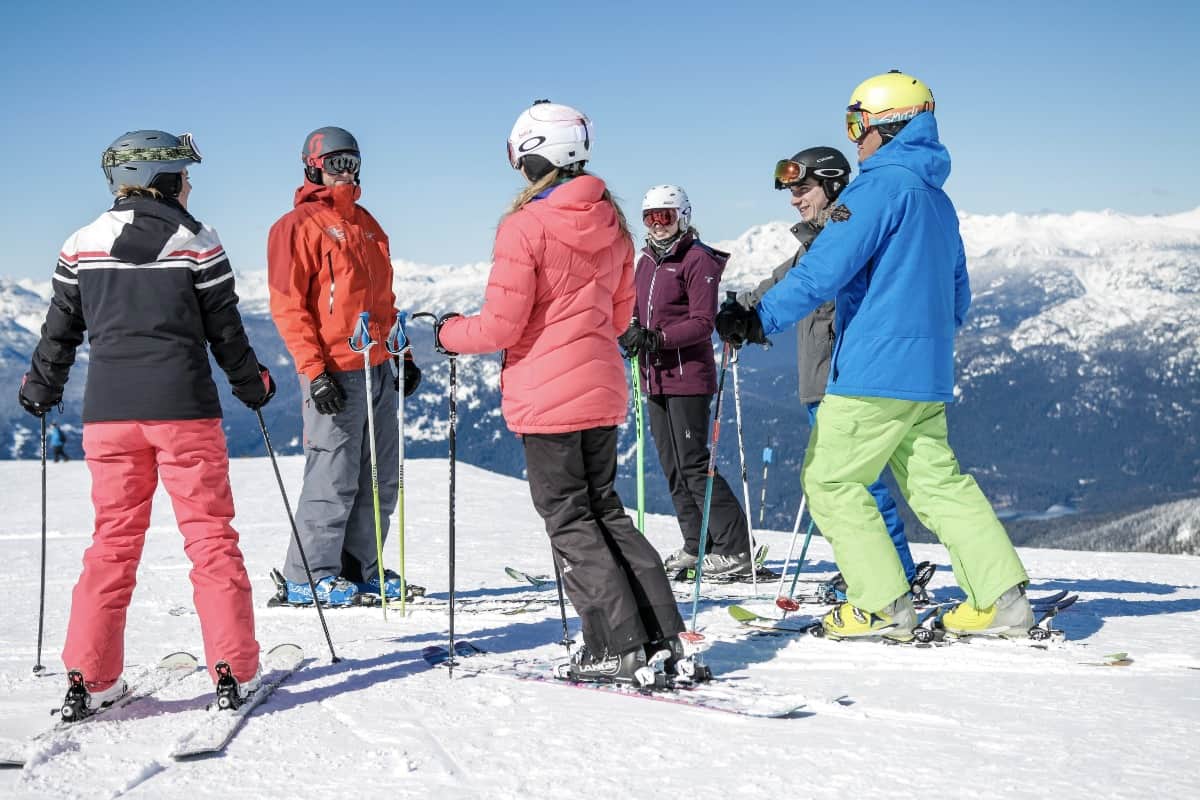 Working as a ski instructor
Are you looking for a ski instructor course with a guaranteed job? If so, your at the right place. Despite there seeming to be numerous ski companies promising a guaranteed job following a course , the reality is rather different so it pays to arm yourself with accurate information and read the small print. I believe that our ski instructor internship offers the best opportunity for a successful instructor job.
Guaranteed Job, Really?!?
The fact is that many of these companies sell their courses and internships under the guise of them leading to a guaranteed job. However, what happens in many cases is this:
A job is offered with NO guarantee of any actual working hours (Much more common than you'd think!)
With little "instructor" work available, people are left to find alternative employment or leave the resort.
Training provided at a good resort and then jobs only available at mediocre venues.
Training is provided at a mediocre resort with no realistic chance of regular working hours
Internship places are not limited so there are far too many new instructors for the amount of work available
At ALLTRACKS, we run a successful Ski Instructor Internship at Whistler. Although EVERY PERSON who has completed our internship has been successfully employed as a ski instructor at Whistler for the ski season with a good amount of working hours, we refuse to guarantee a job. How can anyone or any company honestly guarantee a ski instructor job for the season? It may not snow (Very unlikely in Whistler) and a resort may be too quiet to employ you at the level they hope, or someone who interviewed well may prove to be unsuitable to instructing.
Questions you should ask any ski training company
If you are looking at multiple options for your ski training internship and are expecting a guaranteed job, I strongly suggest asking the following questions and insist on detailed, thorough answers in writing. If they have nothing to hide, then they should do it happily
If you guarantee a job, how many hours do you guarantee?
Are these hours guaranteed to be ski instructing?
Which resort will I be working at?
What happens if it is a very poor snow year and the resort is quieter than expected?
Have any previous students on any of your internships been unable to work as much as they hoped?
Do you limit the amount of interns you take on? If so, how many? How many get enough work to live on their wages?
At ALLTRACKS, we are delighted to be able to answer these questions positively. If you are looking to do a ski instructor course with a guaranteed job, then we hope you'll get in touch with us to discuss our ski instructor internship. We do stop short of offering an absolute guarantee, but we are certain that the Alltracks Whistler internship provides the best way forward for aspiring ski instructors. Alternatively, click here if you're interested our snowboard instructor courses.
For our Ski Instructor Information Pack and to discuss further, please contact us directly:
UK Office: +44 (0)1794 301 777
Australia: +61 (0) 037 124