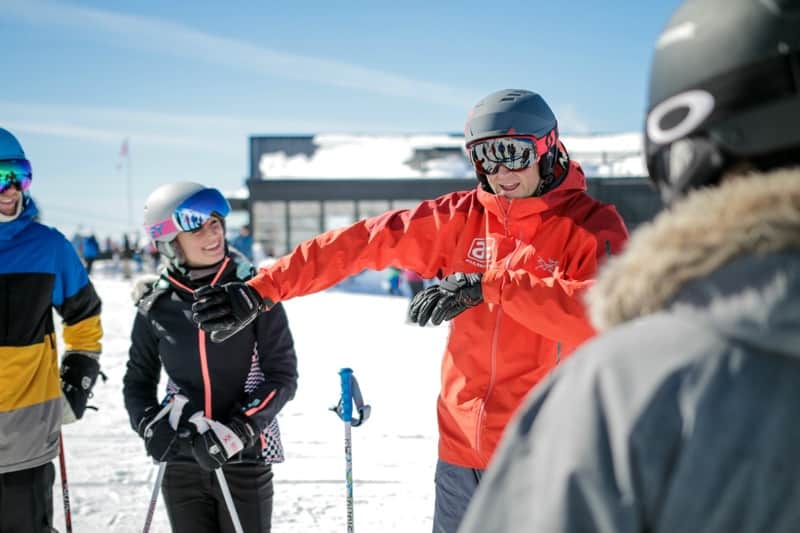 Skiing in Spring
We're approaching mid April, and most ski resorts are shutting down for summer. Over in Whistler, we've still got a base close to 3 metres so there is still plenty of skiing to be had. Indeed, Whistler is open until 30th May.
Spring skiing and snowboarding is fun in most resorts – Long days, sunny apres ski on the terrace, park laps and great touring conditions. Whistler is no different and April and May can be a great time to visit. Here are 5 top reasons to make your pilgrimage to Whistler this Spring:
The sun is out!
After a winter dropping over 12 metres of snow, we've had a lot of powder days this year. Whilst powder will never get old, bluebird, sunny days are good too. Enjoy being up in the mountains with your friends soaking up the rays an riding the whole mountain.
Ski Touring
In both Europe and North America, April sees more and more people heading out ski touring and exploring the backcountry. The Garibaldi Park, adjacent to Whistler Blackcomb resort, has endless ski touring options. A real highlight is the Spearhead Traverse. This route links Whistler and Blackcomb mountains in a giant horseshoe,  through some of the most spectacular ski terrain in Canada. Remember to hire a qualified guide though – this is serious, big mountain, glaciated terrain that has to be treated with respect.
World Ski & Snowboard Festival
The world's biggest snowsports, music and arts festival takes place each April in Whistler. Witness some of the planet's best freestyle ski and snowboarders do their thing as well and DJS, Bands and a host of other events from 8 – 17 April. For the latest info on all the events and acts, check out World Ski & Snowboard Festival.  
Apres Ski
Apres is always always good, but the best on a sun drenched terrace. Whether you opt for Merlins on Blackcomb, the GLC at the base of Whistler or one of the other village venes, you're set for the time of your life. Re live the highlights of the day. "Mate, that cliff was a solid 20 footer, right?!?"
Bring your bike
Don't get me wrong, the skiing is still great, but if you're itching to jump on your mountain bike, bring that too. Some of the trails on the Sea to Sky Highway are opening up now and begging to be ridden after a long winter. Ski in the morning and bike in the afternoon – now that's a fun day.
And lastly – the bonus!
There are some absolute killer deals on accommodation, passes and equipment. Heading to Whistler for the trip of a lifetime could cost a lot less than you think.