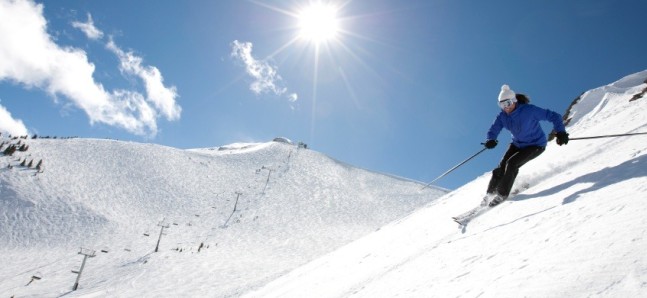 The world is absolutely full of powdery mountains to explore, so sometimes it can be hard to choose your next skiing destination. There are many popular hotspots, but the best place for you will depend on what you are looking for in a resort, your skill level, how much you like to party and your penchant for local culture. However, there are some places that are renowned for having the very best slopes and the best atmosphere , making them stand head and shoulders above the rest. Here's our top list of place to go skiing in the whole world, ranked for on-piste and off-piste activities.
Whistler, Canada
People travel from far and wide to experience to delights of Whistler ski resort. All skiers have Canada on their bucket list and Whistler should take that number one spot. It has great snow and peaks for every level of skier, and as a large ski resort, there is lots going on off the slopes during the ski season. With 38.5 feet of average snowfall annually, not many ski resorts can compete with the premium skiing conditions. If it is deep snow you want, look no further.
Murren, Switzerland
Picture perfect scenery – tick. Traffic-free village – tick. Longest downhill run in the world – tick. If you want to explore skiing in Europe, then we definitely recommend this Swiss resort. It lies in the shadow of a large imposing mountain, and is also close by to the Lauberhorn – the longest downhill run on the planet. If it is good enough for James Bond in "On the majesty's Secret Service" – it's good enough for you.
St Anton, Austria
This destination is very popular with expert skiers, and it has lots of off-piste terrain. Its vibrant atmosphere encourages top Apres Ski, making it world renowned and attracting people from all over the world. Even though it's one of Europe's premier ski resorts, it's still quite affordable. If dancing on tables is your thing, St Anton is the place.
Snowbird, USA
For skiing in the states, this Utah based resort is a must visit if you like it deep. It receives twice as much snow as some Colorado resorts, and has all sorts of terrain to explore. It's a bit quiet at night, which could be an advantage or disadvantage depending on what you like to do in the evening after a day on the slopes.
Chamonix, France
This beautiful resort and mountain town is world renowned for its variety of off-piste. There are also stunning views to enjoy, and a lively French town which is busy all year round. If you're worried about the weather, there's some good tree skiing in Le Tour and although it is a resort famed for off piste, there is still enough family friendly resort skiing. However, the ski area is not linked, but spread the length of the Chamonix Valley which makes it less convenient for high mileage intermediates.
Where is your favourite place in the world to ski? Let us know.