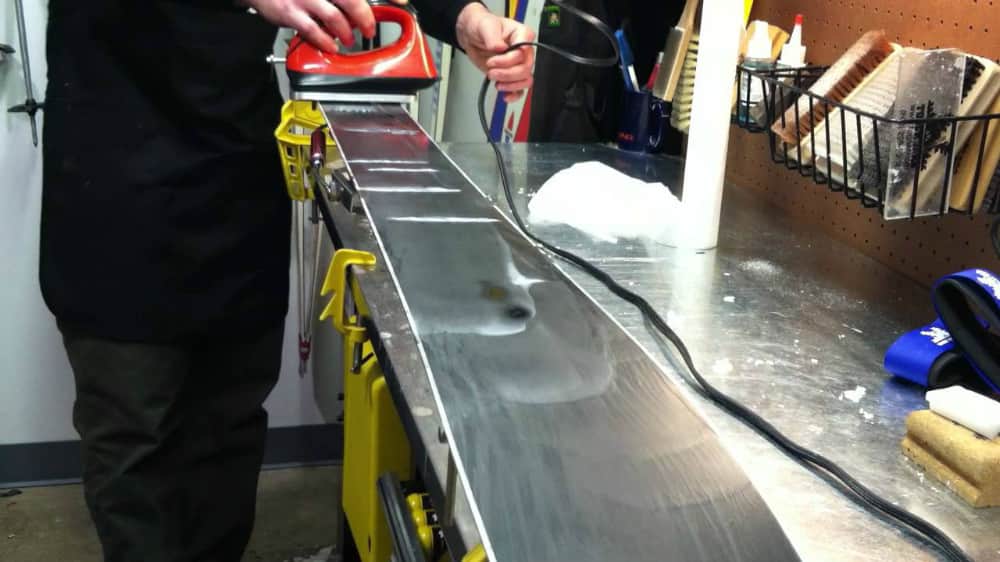 Learn about summer ski maintenance
When winter's done and the ski resort closes, most people pack their skis away and forget about them until next winter. It's easy to do, and even the keenest skiers look forward to some climbing, hiking and mountain biking by May each year. However, if you plan on staying in shape over summer make sure you treat your skis with the same respect.
These simple tips will help ensure your gear is in prime condition come autumn when those first snow flakes start falling. And nobody wants to have any excuses about their gear holding them back on opening day!
Clean your skis:
If you're skiing the last few weeks of the season at any resort, chances are you'll encounter a but more dirt than mid winter. So give you skis a proper clean with rid rid of the grime, salt, dirt, pine needles etc. Just use water and remember to towel them down to get them properly dry.
Wax your skis:
Give your skis a really good hot wax and don't scrape it off. Dried out bases can crack and lad to lower ability to absorb was in the future. If you don't know how to wax your skis, try and get them into a ski shop when you return from holiday or even on the last night if your trip if you have the time. If you're on an ALLTRACKS ski course, you'll have the opportunity to join one of Guy's ski maintenance clinics where you can learn about basic ski maintenance.
Ski edge maintenance:
Make sure you sharpen the edges of your skis (you can learn how to do this in our maintenance clinics too) or get them to a decent ski shop. Also get the rust off. A minimal use of oil is all that's necessary to to keep them rust free free over summer.
Base maintenance:

If you've taken any core shots over the spring skiing season, get them filled in as soon as possible.
Storage:
Where you store your skis is possibly the most important thing in looking after your skis. Don't keep them in a damp garage for months on end. Skis need to be stored somewhere dry! Also, don't have other random stuff interfering with, or putting pressure on, the natural flex of the ski whether it is rockered or cambered. The skis should be able to flex naturally.
Ski Boots:

Get those boot liners out and any foot bed you use and get them all properly, 100% dry. They'll smell a lot better and last a lot longer too! Buckle the boots up so they hold their shape and lock the boots in ski mode if they have a walk function. Check if the soles are excessively worn and have these sorted at a reputable ski boot shop if necessary.
Get ready to ski:
Just prior to opening day, scrape off the excess wax you put on months ago and reapply a new coat for the correct temperature. Enjoy your winter!
By following these simple steps, your beloved skis will last you a lot longer and be in perfect shape for the first powder days of the season. Whistler should be opening in mid November.