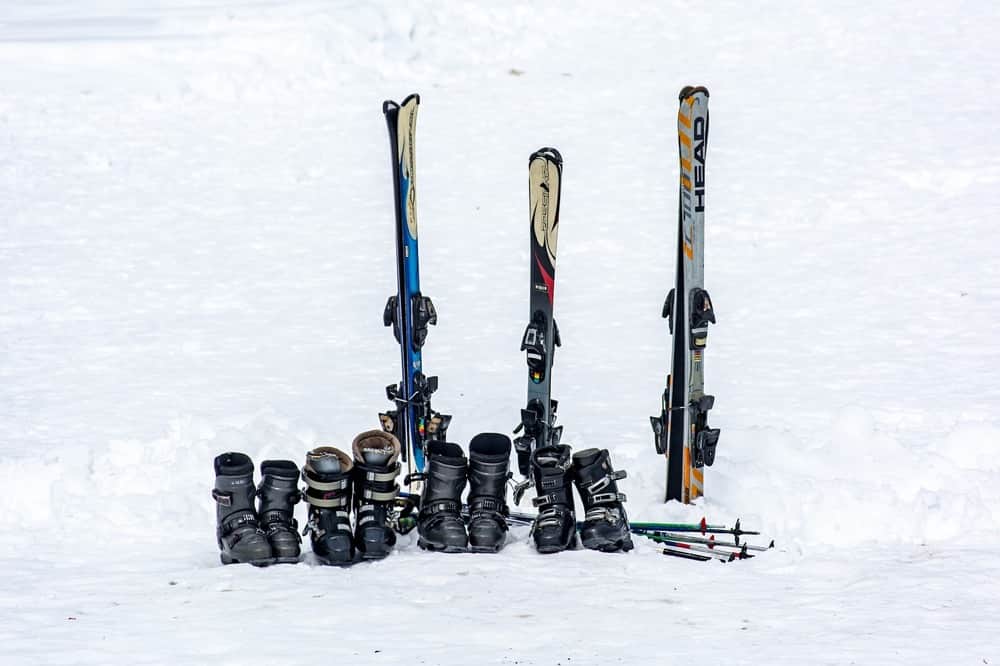 Ski boots are arguably the most important piece of ski equipment. If you're buying ski boots for the first time, you want to ensure you choose the right pair as an unsuitable pair (or a badly fitting pair) will hold back your ski improvement and ruin your day! Here are some quick tips on how to ensure you end up with the right pair of boots. Buying the wrong pair of boots can waste time and money, and you'll want to save your hard-earned money for the apres-ski!
Know your feet
Everyone's feet are different, and you'll want to make sure you highlight any issues you have with your feet when you buy your boots. Think about your foot width (do you have wide or slender feet), your arches, even any issues with cramping or aching. Let your sales assistant know about these things before you start trying boots on – as it'll help you identify straight away which brands and styles will work best. Often particular brands are known to suit certain foot types although more companies are beginning to offer a wider range.
Don't let anyone rush you
Your ski boots are a crucial part of your skiing kit, and they determine a lot of your comfort whilst you're on the slopes. Because they're so important, don't let anyone rush you into buying boots! You want to ensure they feel right, and if they don't – don't buy them. Don't let anyone rush you into purchasing a pair, make sure you've tried on as many pairs/sizes as you can for comparison.
Don't leave it to the last minute
When it comes to buying ski boots, you want to make sure you've got plenty of time to try on lots of different options. Lots of people leave choosing their boots and are then disappointed by the lack of options available to them. Don't make this same mistake – and make sure you give yourself plenty of time.
Go to a professional
If you're buying ski boots for the first time, make sure you take the time to visit a professional store. They will be able to advise on your fitting and styling choices, and help you find the ideal pair of boots for you. Yes – we know it can be tempting to order boots online (because it's much easier) but you may end up wasting time and money because you can't guarantee fit and comfort without trying boots on.
Focus on how they feel, not how they look
We know it's tempting to pick your ski boots for their bright colours or designs, or for whichever pair is trendiest. But remember when choosing your boots, that it's all about the feel of them. It's just an added bonus if they look great too!
Don't forget your socks and footbeds
These won't necessarily be included in the cost of your boots, but they'll have a huge impact on the comfort and fit of your boots. If you know which socks you plan on skiing in, then definitely take them along to your fitting appointment. As for footbeds, your boot fitter will be able to advise which foot beds are right for you. Your options tend to be, either pre-moulded footbeds (which offer improved alignment and support) or custom moulded footbeds (which give your feet the ultimate fit).
Boot stretching
You might have found the perfect pair of boots for style and fit, and they may be 95% perfect… But you might still feel a couple of tight spots inside the boot where you can feel a little rubbing or pinching. If this is the case, and you want to guarantee your boots feel 100% perfect during your holiday – you can always ask for your boots to be pre-stretched. This can help stretch them out and just add to your comfort. The same as breaking shoes in!