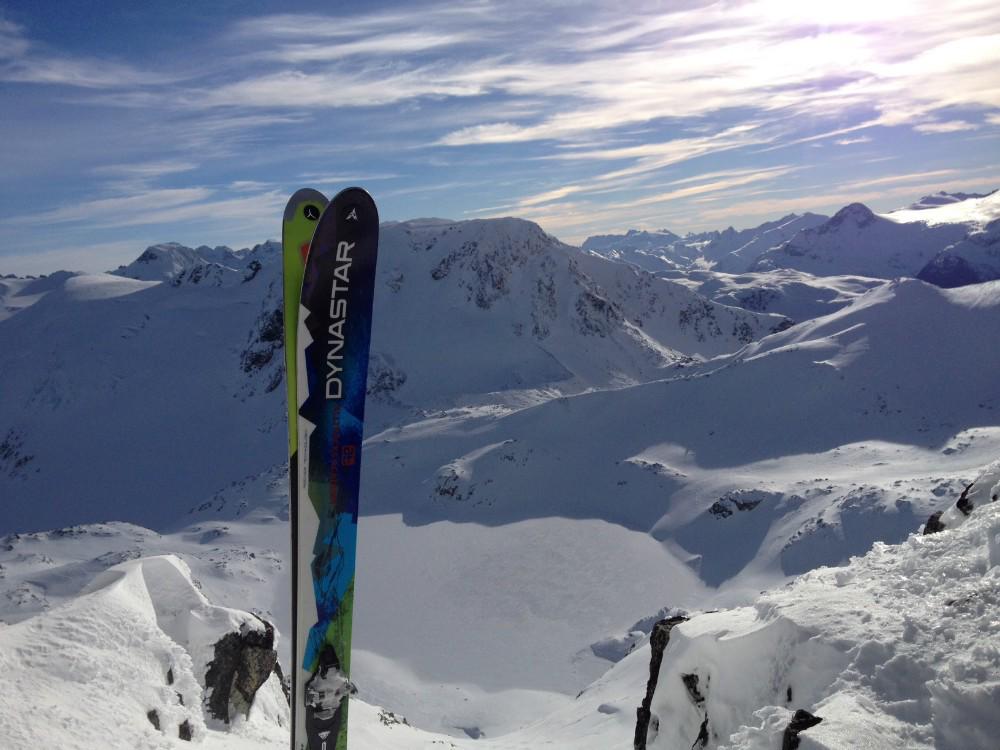 OK, obviously I've not been to all the ski shops in the world so full obvious disclosure, I'm not able to give you a complete account here. However, I've been working in the ski industry for many years, done numerous seasons at some of the world's top resorts so I think I've seen enough to have a good idea of which stores deliver. This list might seem a little Whistler Biased. The fact is I've been skiing there every year for the last 10 seasons so know the resort (and the best stores) well. However, there is no argument that Whistler remains the one of the major centres of the world ski industry with ski stores to match.
Can-Ski, Upper Village, Whistler
This store in Whistler Blackcomb caters for a wide range of skiers. Yes, you can kit yourself out in the latest Bognor Onsie with a fur collar and, 18 zippers on random places and numerous tassels if that's your bag. However, it also caters for what many ALLTRACKS guests are looking for – ie. Well made, high quality ski equipment and clothing. With Whistler's biggest stock of Rossignol Skis & boots augmented with a wide selection from Volkl, Atomic, Salomon, Head, Arc'teryx, The North Face, Hestra there is lots of choice. The store also runs a demo tent on Both Blackcomb and Whistler mountains. But more than the wide choice of gear, the service is great, especially the boot fitting. Sandi Hancock the manager, runs a happy ship and the rest of the crew are always happy to go the distance in helping you choose the right set up for you. Another big benefit is the great discount offered to our ALLTRACKS guests.
Snell Sports, Chamonix
Located in the Mont Blanc Valley, Snell is one of the largest ski and mountain shops in Chamonix. A mecca for any gearhead, especially if you are wanting to equip yourself for skiing off piste. With untold amounts of packs, harnesses, ropes, avalanche safety equipment along with the latest offerings from Dynafit, G3, Faction and many more, you'll find all you need. But remember – don't be the fool with all the gear. Take the steps to educate yourself on how to use it properly on an off piste ski course.
Excess Backcountry, Whistler
Whistler's backcountry ski store for locals and visitors. Excess prides itself on excellent customer service and a range of the very best ski and outdoor equipment. Their range includes the latest kit from Dynafit, Patagonia, Mammut, Black Diamond and Suunto. It is a small store, but packed to the rafters with bright gore tex, honed aluminium and carbon. The manager, Glen, is always happy to help, leading a great team of knowledgeable skiers and climbers. They also have a wide range of ski touring rentals including touring skis/bindings, split boards, avalanche beacons and more. A must visit and discounts on offer for ALLTRACKS guests. Excess backcountry website
Telemark Pyrenees
In online ski & outdoor shop based, surprise surprise, in the Pyrenees. Many years ago I almost went to work for the season there. I remember the warmth of the owners and how passionate they were about sourcing and supplying the best equipment. I still check the site regularly and they continue to offer a huge range of gear suitable for downhill, touring, telemark and all mountain skiing as well as high quality mountain clothing from the likes of Norrona, Arcteryx and Peak Performance.
Fanatyk
Although these guys sell a decent range of skis, their forte is boot fitting. The race car seats set the tone that this is a boot shop that means business. Mark Schroder, one of the Alltracks ski coaches, also works here in the evenings and forms part of a team of boot fitters that know their stuff. The range on offer includes the latest boots from Nordica, Dalbello, Head and Technica. We all know well fitting ski boots are the most important piece of equipment and so take the time to get them fitted right.
Having the right equipment helps with your skiing, but not nearly as much as learning to use it properly. Take the time to get your technique down whether you want to become a ski instructor, improve your all mountain skiing or learn more about the backcountry, ALLTRACKS have a course to suit.