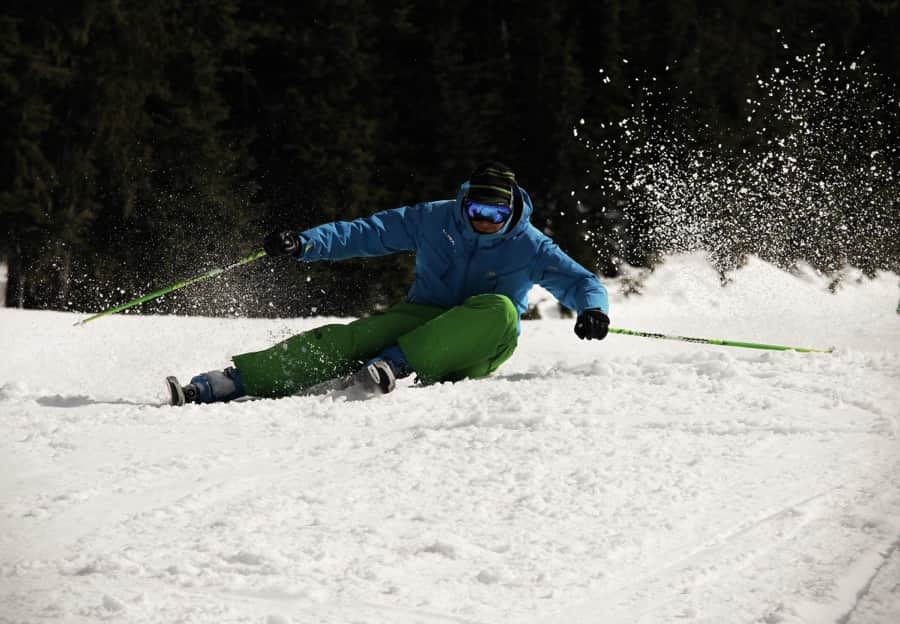 Ski Tuning
Learn how to wax, edge and tune your skis properly with this video from ALLTRACKS Head Coach, Guy Hetherington. What's more, Guy also demonstrates how to make your own ski vice for only $9 Dollars.
When you ski for more than a few weeks a season, taking your skis to be serviced in a shop can get expensive. If you have somewhere that you can safely wax and edge your own skis, why not watch this tutorial to help you get started? Having your own ski tools will save you money in the long run, and you may even find that you can do a better job than in a store. If you are booked on an ALLTRACKS ski or snowboard course, then Guy will show you how to do this in person!
Ski Tuning Equipment You Will Need
Before showing how to wax, edge and tune skis using proper technique, Guy demonstrates how to save money on expensive ski tuning equipment by sourcing your own ski tuning kit, for a fraction of the price. All you need are some inexpensive household items, and you have the ski tuning equipment needed for a professional finish on your skis.
How to Make Your Own Ski Vice
Before beginning to wax and edge your skis, it is important to have a ski vice. These are pretty costly, so Guy demonstrates how to make a serviceable, custom vice for just a few dollars. The vice is made with small blocks of wood and a padding material cover to protect your skis. This homemade vice for ski tuning is really easy to store, so it can be reused. This also eliminates the need for a ski tuning bench, as you can use this homemade vice on any flat surface.
How to Wax your Skis
Virtually all skiers and snowboarders know that you need to wax your boards pretty regularly in order to glide on the slopes. This relatively simple task will ensure you're not left behind on those big powder days! Make sure you get first tracks with a slick pair of skis. The great news is that you can save money waxing skis by using universal wax and a basic iron, rather than an expensive ski wax iron.
How to Edge Your Skis
In addition to being able to glide, you've got to make sure that you can get an edge in when it matters. Guy shows you how to use a diamond stone to keep your edges sharp and ready to grip. Any damage can be filed with the diamond stone, which will restore your skis. Guy shows how to tune the base edge of your skis by demonstrating a process of ski tuning called bevelling. This will dramatically affect the feel of your skis against the snow.
Follow these simple steps to keep your skis tuned, waxed, edged and in great condition. For more videos, subscribe to the ALLTRACKS YouTube channel.