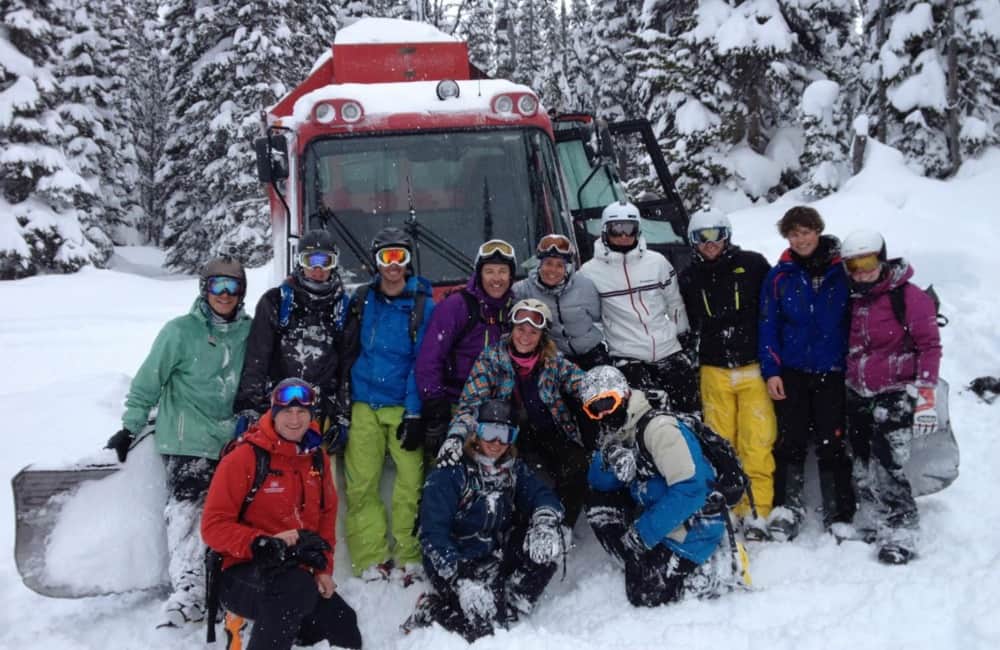 Where are the snowboard improvement courses held? 
All our courses, including our snowboard improvement courses, are held in Whistler. Whistler is one of the most recognised and popular winter snowboard resorts, and it's an incredible place to learn and improve your snowboarding skills.
Who can go on the snowboard improvement courses?
Our snowboard improvement courses are open to all skill levels, but a basic understanding is usually required. The idea of our snowboard improvement courses, is to have fun and enjoy your time on the slopes, whilst also improving your skills and techniques by learning from some of the top snowboarding professionals in the industry. If you love snowboarding and you want to get better at it – then you'll be a fantastic fit for this course.
What can I expect from the course?
You should expect to improve (hence the name!). This course isn't as heavily focussed on qualifications (although on some of the longer improvement courses there is an opportunity to get your instructor qualification). This course is all about learning, practicing and perfecting your snowboarding skills. It's about analysing patterns in your technique,  making those positive adjustments, and then working with our instructors and course mates to polish and perfect them.
You'll also spend time snowboarding on different terrains and getting used to different conditions and weather too. We find that most snowboarders are confident if the weather is perfect, but lack that confidence is the ideal conditions or terrain aren't available. Part of this course is about building that confidence across a wide range of conditions and terrains. You'll be challenged, but in a good way!
How many students will be on the course?
Our course numbers stay small, because we know it's crucial to have small groups when in an intensive learning environment.
Will I come away with a snowboarding qualification? 
Whilst this is possible in some of our longer snowboard improvement courses, it isn't the primary focus. The focus of this particular course is to improve your skills and perfect them without the pressure of a qualification.
Does this course teach avalanche skills?
Yes, in fact, almost all our courses include the Canadian Avalanche Association Avalanche Skills (AST) Training Level 1.
Is there time for a social life during the course?
Of course! A lot of our course students become great friends and enjoy spending time together off-piste too! We run social events in Whistler too, so you can get to know each other in your spare time. Whistler is a great place to socialise – so we hope you'll take advantage of being based in such a fantastic resort!