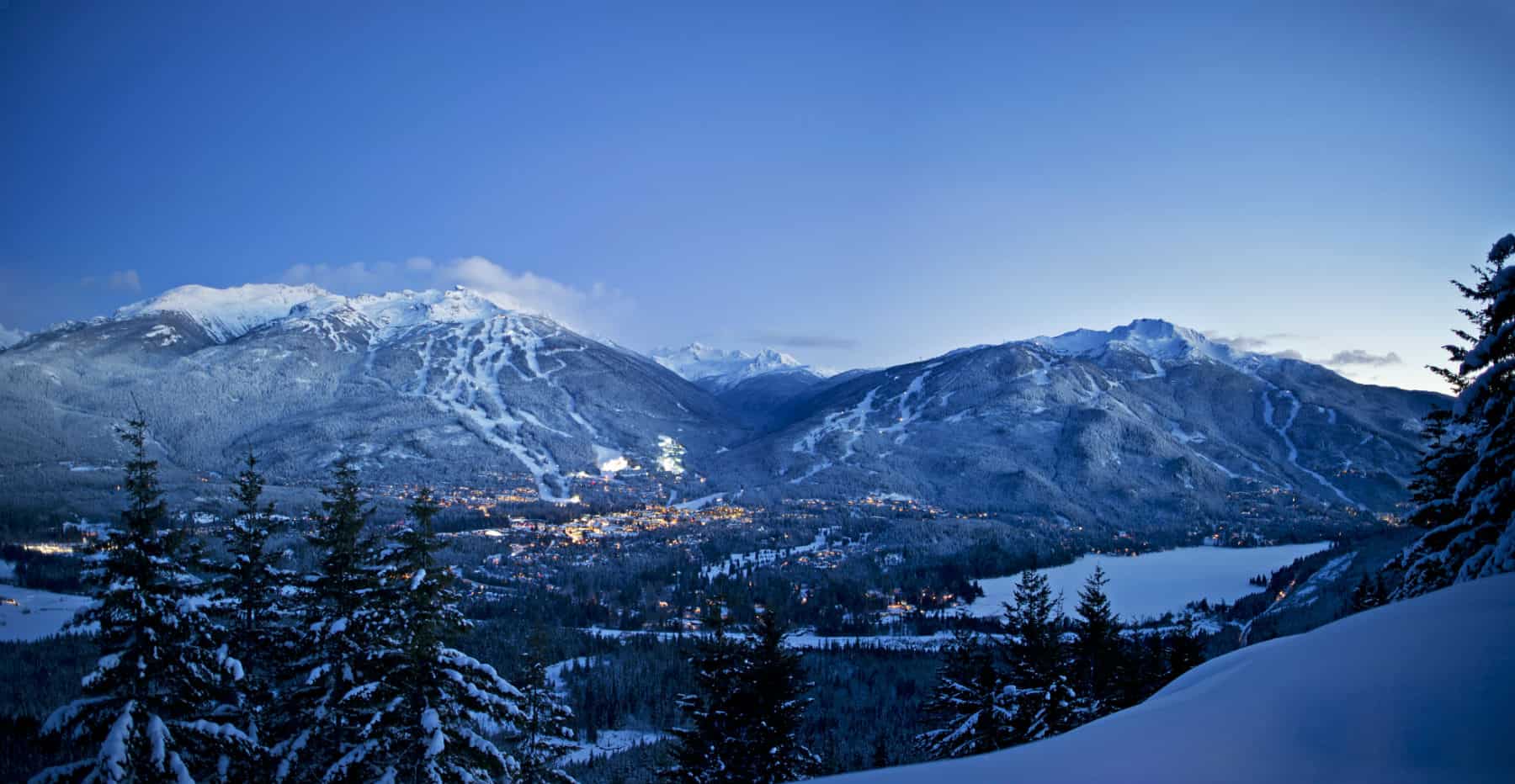 Ski Magazine Votes Whistler Number 1 Ski Resort in North America
For the 3rd year in a row, Ski Magazine reader's survey has voted Whistler Blackcomb the number 1 resort in North America. Whistler has held the Number 1 position in the overall best resort category 4 times in the last 5 years, also placing high for terrain variety & apres ski too. The Ski Magazine survey is one of the most comprehensive in the industry with over 15,000 skiers surveyed.
"Our vision at Whistler Blackcomb is to be the No. 1 mountain resort in the world," says Dave Brownlie, President and CEO at Whistler Blackcomb. "We consider SKI Magazine's No. 1 ranking three years in a row a massive victory towards making that a reality. Whistler as a community is dedicated to providing an outstanding guest experience and it's nice to see the public opinion reflecting these efforts."
Asking people to rank the top 50 ski resorts in Canada and the USA in 18 categories, the Ski Magazine resort survey covers the full resort experience. Whistler Blackcomb not only claimed the top overall spot but gathered other awards too:
Position 1: Overall Best Resort, Terrain Variety and Off Hill Activities.
Postion 2: Apres Ski & Lodgings
Position 3: Lifts & Terrain Parks
Although many people join an ALLTRACKS ski course or snowboard course due to the fact that Whistler has such fantastic skiing, those on an extended course also really value the off slope choice too. Whether you're looking for fun apres ski, great gyms, yoga, indoor climbing, cinema or cultural events – there really is something for everyone.
"Today's skiers are demanding more from their ski vacations, looking for a wide range of amenities on and off the snow," says Allen Crolius, publisher of SKI Magazine. "Whistler Blackcomb, with fantastic skiing across two mountains, and vibrant base villages, delivers on all fronts, earning its No. 1 ranking in SKI Magazine's annual survey."