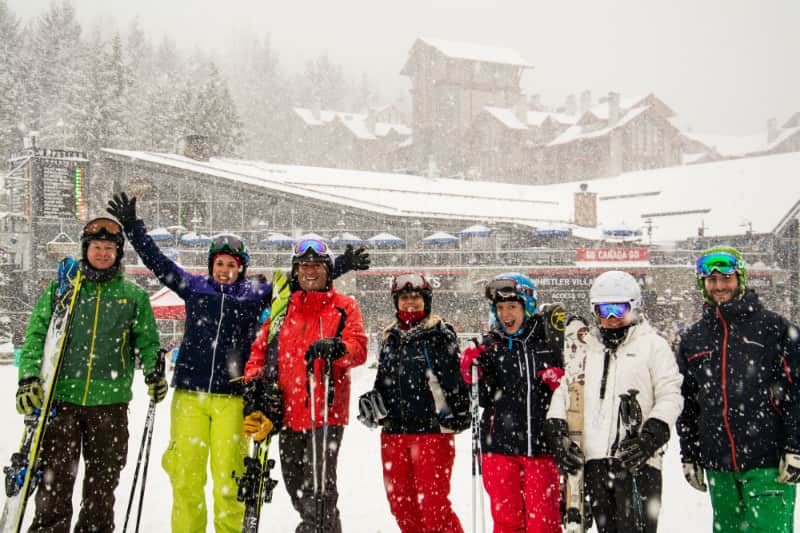 Events in Whistler this season
Unlike many ski resorts, Whistler village has an active, energetic atmosphere all year. It's one of the many reasons that makes Whistler such an ideal choice for our snowboard and ski instructor courses and our extended off piste courses that we offer. There is always plenty going on off slope when you're ready to ditch your skis or snowboard for a day.
As well as the usual ski resort offerings, Whistler has numerous events throughout the season that cater to a wide variety of interests. So here is a quick run down of some of the events coming up:
Whistler Ultra Marathon
15 October 2016
A race for the energetic obviously. For the sixth year, BC athletics are putting on one of the most challenging but scenic marathons in Canada with a 50 mile (80Km) course around Whistler's Valley Trail system and nearby tracks. Go solo if you're feeling (super) fit or team up with your buddies to lessen the load. Either way – a great event for keen, fit runners in shape for the up and coming ski season. In addition to the actual race, there are plenty of festivities on offer, especially the post race party. Check out BC Athletics for more info 
Cornucopia
10-20 November 2016
From the high energy to the more chilled. Cornucopia celebrates the West Coast food and drink scene. from total indulgence, late night after parties to the "Nourish" health and wellness packages, there is something here for all tastes.
For a list of all the individual events, take a look at the Whistler Cornucopia website
Whistler Film Festival
30 November – 4 December 2016
Whistler's annual movies bash – Cannes and Sundance eat your hearts out. Well established in it's 16th year, the Whistler Film Festival will showcase over 80 films of all genres. The full line up of movies will be announced in November but you can take a sneak peak here to see some of the films that will be showing. Remember events often to sell out so get your tickets early.
Fire & Ice Show
Sunday nights from 18 December 2016
Kicking off on 18 December, this weekly event shows some of Whistler's best freestyle skiers hit the big air just above the village base. Whistler's favourite band, the Hairfarmers, then play the Afterburn at the GLC bar – always a fun evening!
Here's a little clip of the Fire & Ice Show
So that takes us up to the end of 2016, but things don't let up in 2017! We'll update you on the mid winter goings on later this year. If you're heading to Whistler with us soon, we look forward to seeing you there! Winter's getting closer…