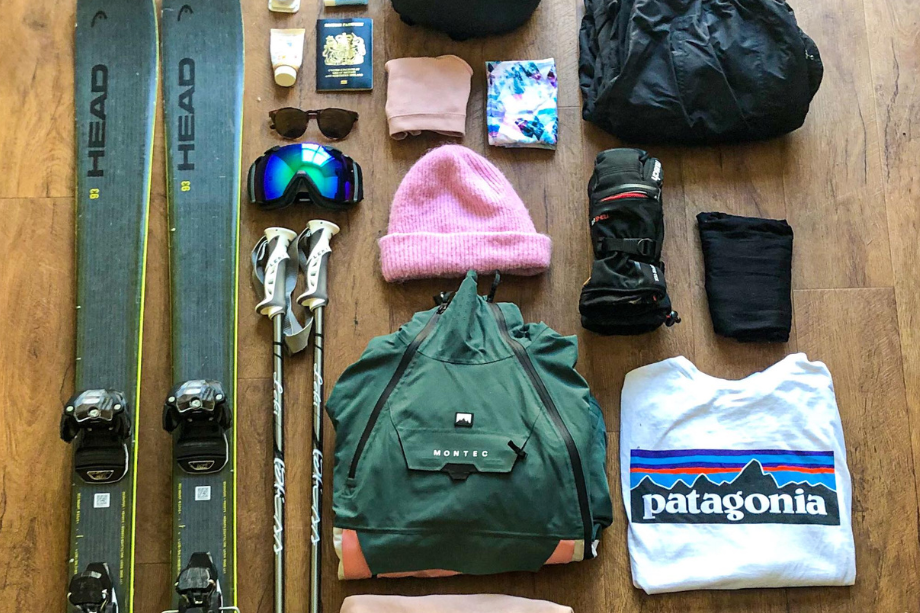 What to pack for winter ski season
Whether you're embarking on a 1 week ski holiday or a full 6 months, it's important to know what to bring to the mountains. If you're unsure, we're here to help. This is your full guide on what to pack for a winter ski season. 
The essentials 
Our Alltracks courses take place globally, with courses running in Canada, New Zealand and across Europe. We're lucky to have global participants too. As you'll most likely be heading abroad to join us, or venturing on your own trip, a vital item to pack is your passport. You're not going anywhere without it! Depending on the country you're visiting, you may also need a visa. You should organise this at the earliest opportunity. The other important items you need to pack are: 
Phone (check with your provider about using your phone abroad. You can also enquire about getting a sim for your country if you're staying more long term).

Money (check with your bank about using your cards abroad, or a travel card such as Revolut or Monzo will work too).

Camera (to capture all your best season memories).

Laptop / IPad 

Travel insurance (Make sure you have your travel insurance before embarking on your trip. You may want to bring a copy of it too).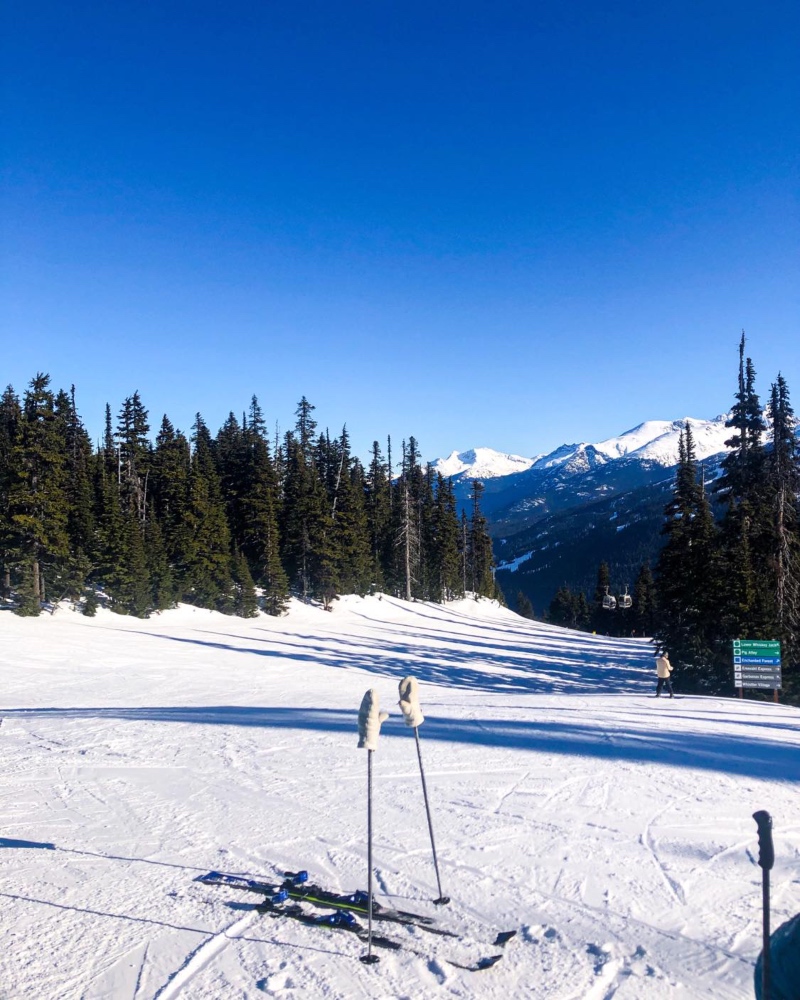 Snow Equipment 
Skis / Snowboard 
Obviously, you can't go riding without your skis or board! For skiers, you'll want a pair of skis that perform well on and off-piste, with a width of 80-95mm. For boarders, an all-mountain board will ensure full enjoyment of the mountain.
If you're yet to purchase a pair of skis, read our full guide on what skis you need for your chosen course.
Boots 
Your boots are an extension of you and make or break your riding experience. They're more important than what you're riding, so taking the time to find the right pair for you is essential. 
Helmet & Goggles 
Safety is at the heart of Alltracks. So, having the correct fitting helmet and suitable goggles are essential too. Your helmet is compulsory for all ski and snowboard exams and is strongly advised to be worn at all times on the mountain! Make sure you have high and low-visibility lenses for your goggles to adapt to the ever-changing conditions. 
Here's a list of ski/ snowboard clothing items to pack for your winter ski season or ski trip:
A waterproof & windproof jacket with a hood

Water & windproof trousers

A couple of warm jumpers & a couple of thin fleece/jumpers

Top and bottom thermals 

Ski/snowboard socks

Gloves/ mittens (

ones with removable inners are useful as they are quick to dry. Get as high-quality ones as you can afford plus a spare pair. )

Sunglasses with 100% UV protection (the reflection from the snow can be blinding)

Scarf/neck gaiter 

Wool/ fleece beanie/toque 
All of our chosen resorts have a great range of shops and outlets with a large range of equipment, perfect for getting you started for the ski season. 
When you arrive at the resort, Guy and our team will gladly show you the best places, including where you can receive discounts. Guy will also give guidance on any equipment purchase if you need it. 
For further information on sourcing the correct equipment, head to our journal for our guides.
Clothes 
If you're embarking on a course with us, there will be laundry services available in your accommodation. Therefore, you won't need to bring your entire wardrobe, but a good selection of layers is always handy. 
Mountain life is often very casual so a range of jeans and t-shirts is the classic combo to wear outside of ski gear. You should bring a selection of tops, jumpers, shirts, trousers etc of whatever you're comfortable in and enough to last a week or so. Some resorts have gyms in town, so you may want to bring some sports clothing too. Plus, a swimming costume or trunks for moments when you get to swim or use a hot tub to soothe those aching legs.
For footwear, a pair of trainers and a pair of warm winter boots that have a good grip on the ice and snow are essential. You may also want a pair of slippers for when you're relaxing at home.
And don't forget your underwear and socks!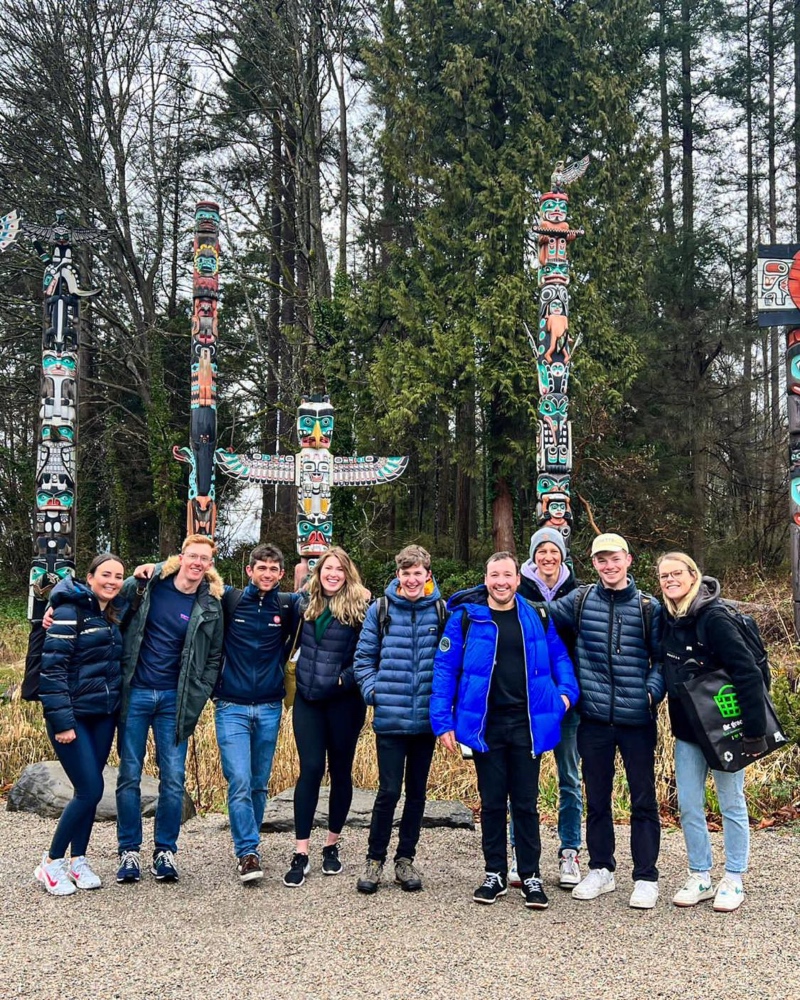 Toiletries 
If you require any specific medical equipment, please make sure to bring this with you. Bringing a selection of first aid and medicine is also a good idea as heading to the pharmacy can be expensive in the resort. 
With the strong glare of the sun and reflection from the snow, suncream is a vital daily need. Make sure to smother your face, neck and anywhere else slightly exposed. Don't forget to UV lip balm too! 
With the ever-changing temperatures and exposure to cold air, a good moisturiser is also ideal as your hands can get easily dry. 
Don't forget your go-to toiletries and the essentials such as shampoo, conditioner, shower gel, toothpaste, toothbrush, hairbrush, deodorant etc.
Unexpected items
Some other essential but perhaps unexpected items to pack for your ski trip are: 
An adaptor (make sure you have the right plug for the country you're visiting) 

Extension lead (in this multi-device society, bringing a plug board is a simpler way of charging all your devices via one adaptor)

Notepad and pen (with all the information you'll be taught during our courses, having a notepad and pen will allow you to take down vital notes)

Plastic whistle (for safety when riding, particularly off-piste and through trees. You should attach it to your ski jacket) 

Backpack or day pack (approx 25-30 litres will be required for the AST avalanche courses)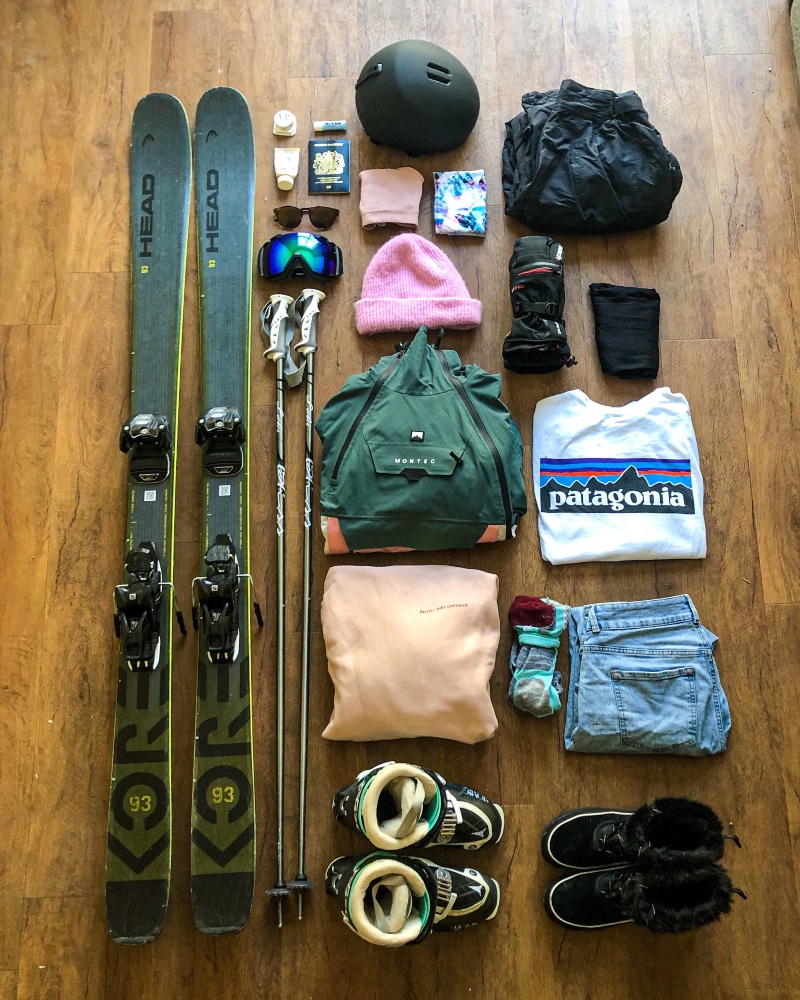 When you sign up for a course with Alltracks you'll receive a full guide on what to pack for your winter ski season. If there's anything you've forgotten, don't panic, you'll easily be able to pick any bits and pieces in town. 
If you have a question about what to pack for your winter ski season or ski trip, or any questions about our course, please get in touch.