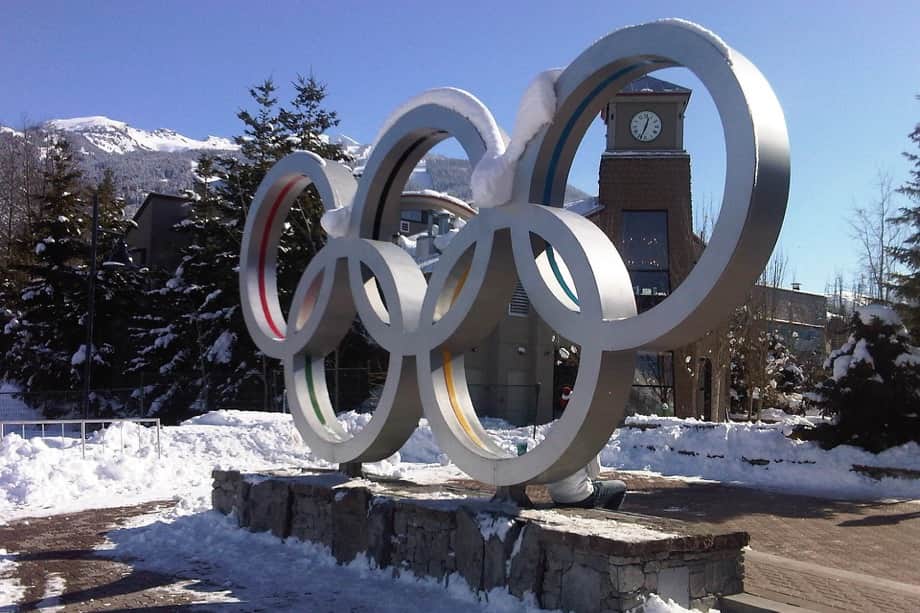 A relatively new sport, snowboarding originated on the slopes of the United States in the 1960s as adrenaline junkies looked for an alternative winter activity. As the pastime picked up popularity, it began to become accepted at ski resorts during the 1980s and Olympic snowboarding history was made in 1998 when it was incorporated into the Games for the first time.
Now that the 2018 Winter Olympics are upon us, we take a closer look at the various snowboarding events scheduled to take place in South Korea this February. All below events are open to men and women in their respective categories.
Giant Parallel Slalom
The original Winter Olympics snowboarding event featured only an individual giant slalom (along with the halfpipe), but after 1998 it was scrapped in favour of a parallel version. Here, competitors are pitted against each other in a head-to-head format as they race down two parallel tracks dotted with evenly-spaced turning gates. With up to 27m between each gate, there is scope for racers to build speeds of up to 43mph and it's a breathless race to the finish to scoop the gold medal.
Parallel Slalom
The Parallel Slalom follows the same principles as the Giant Parallel Slalom, albeit on a smaller scale. With turning gates spaced at only 8-15m distance, competitors must perform a rapid series of incredibly tight turns, displaying an impressive level of technical ability in order to beat their opponent. The event debuted at the 2014 Games in Sochi, where American Vic Wild proved himself the Olympic snowboarding gold medallist.
Half-Pipe
Snowboarding meets skateboarding in this individual scored event. Boarders begin at the summit of one end of a semi-circular ditch (up to 6.7m deep) and perform a series of tricks and jumps as they traverse its length. Rather than being a timed event, competitors are given a score from a panel of judges based upon the variety and complexity of tricks attempted, how well they were executed, their use of the half-pipe and the height of their jumps.
Slopestyle
Another event making only its second outing at the Winter Olympics, slopestyle is one of the freestyle disciplines and sees athletes navigating a downhill course dotted with jumps, rails and other features. Competitors are judged on the difficulty of the tricks they attempt, how well they pull them off and the height they reach on their jumps. Like half-pipe, the event has its roots in skateboarding and BMX and has become a popular addition to the Olympic snowboarding roster.
Snowboard Cross
Snowboard Cross also made its debut in 2014 and is arguably the most exciting Winter Olympics snowboarding event. It is a downhill race competition featuring four boarders at once, who must navigate a narrow course filled with jumps, drops, cambered turns and other obstacles designed to put the competitors' technical abilities to the test, all the while retaining maximum velocity. Its name was inspired by motocross as a result of the similarities shared by the courses in the two sports.
Fancy yourself as a competitor in the next Winter Olympics? Sharpen up your skills at one of our snowboard improvers courses.