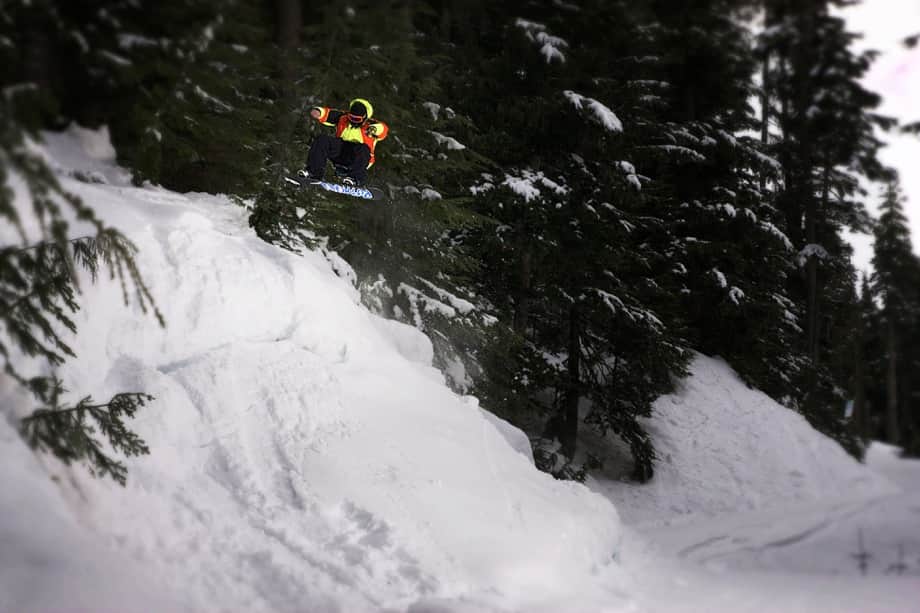 If you've got a passion for the slopes, then you could be living the dream every single day as a snowboard instructor in Canada. For many people who are into snowboarding, it is more than a sport and a couple of weeks a year are nowhere near enough. If you spend half your time at a desk, dreaming of turning your hobby into a career, then why not turn those dreams into plans? So many others have quit their 9-5 routines for a job as a snowboard instructor. Here are a few words of encouragement in the hope that you take  the plunge and enrol on an instructor course.
The Career Break for all ages
Taking a career break in the powder is an amazing opportunity. Many people choose to do a professional snowboarding course as part of a gap year or sabbatical, and then never end up going back to their old jobs. Whether you are planning a career break or a complete change in career, taking a snowboarding instructor course is something that's attractive to all age groups. Here at Alltracks we have students ranging from their late teens to people in their 60s, so it's never too late to live your dream.
Taking an instructor course isn't just about learning how to teach others the ropes. You'll actually spend most of the training time getting coached in improving your own technique, fine tuning your own snowboarding skills as well as becoming a pro, so you can really inspire your students. Perhaps you're advanced already, but there's always new things to learn, and an intensive course on the slopes is the best way to improve. Rest assured that you'll be learning from some of the top pros in Canada.
Start a new career that you love
Taking a snowboard instructor course is the pathway to a new and exciting career that will make you excited to wake up in the morning. If you become an instructor, you'll be living and working on the slopes for most of the year, so you'll have an enjoyable and rewarding career, doing a job that you love.
Travel the world
As a qualified snowboarding instructor, you'll get to travel the world and work in many different countries. From Whistler to Yuzawa, each year you could do a season somewhere different. Or, if you fall in love with one place you could settle there, but you'll always have the option of moving around different resorts in numerous countries. Being based in the mountains means you'll always be living and working in a beautiful, inspiring environment.
Meet Like Minded People
When you take part in a professional snowboarding course, your classmates will share your vision and also love snowboarding. You'll make friends for life and it's likely you'll have lots in common with these like-minded snowboarders.
Are you persuaded yet? If you want to start your career in snowboarding, speak to us and we can recommend a professional course to help you on your way to becoming a qualified snowboard instructor.