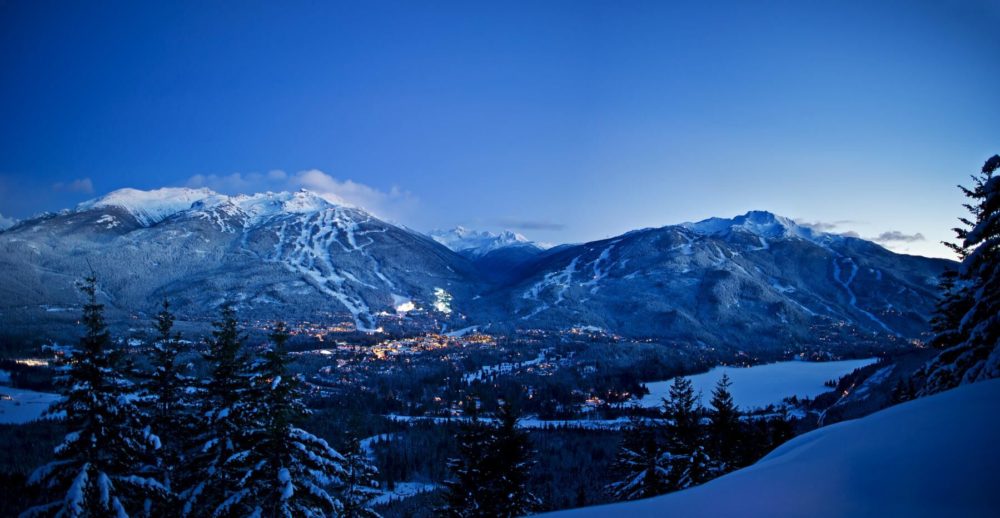 When the temperature drops and the snow piles up each winter, hundreds of skiers, snowboarders and extreme sports enthusiasts head to Canada, home to some of the world's most famous ski resorts. Whistler is consistently ranked as the most popular among those in North America, making it a superb place to pass a season or a whole gap year.
Whether you're fresh out of school or undecided on what to do with a higher education degree, gap year travel programmes in Canada are a great option. Here's a handful of reasons why Whistler stands head and shoulders above other locations as the ideal place to hit the slopes, get out of your comfort zone and try something new.
It's North America's premier ski resort
With annual snowfall of 11.9m (39ft), 8,100 acres to roam around in and more than 200 runs to choose from, it's no surprise that Whistler is regularly touted as the place to do a gap year ski season in Canada. It even hosted the Winter Olympics in 2010! If you want to experience some of the finest powder the world has to offer, look no further than Whistler.
It's more affordable than its rivals
While Europe boasts a host of world-famous resorts that are a little closer to home, it should be remembered that the likes of Meribel in France and Verbier in Switzerland can be significantly more expensive than a gap year in Canada. Whistler also holds up well in comparison to its counterparts south of the US border, too, making it a life-changing experience at an affordable price.
It's a great place to hone your ski skills
If you're looking to brush up on your winter sports abilities, a gap year ski course in Whistler could be the ideal way to do so. Whether you want to become a qualified instructor and pass on your skills to others, go off-piste and ski on untouched powder or pick up some tips and tricks on a freestyle course, ALLTRACKS has a package that's sure to suit.
It's not all about the skiing
Well, it kind of is… but even if you aren't the biggest adrenaline junkie, there are still plenty of other jobs you can take on and activities you can participate in while in Whistler. Capturing the natural beauty of the surrounding mountains as a photographer, pulling pints in one of the resort's many bars or manning the tills in a store in town are just some of the options away from the slopes…
It's a hive of social activity and a great way to make new friends
… and regardless of which career path you follow while at Whistler, the resort's community vibe is so inclusive and friendly that you're bound to have an unforgettable experience during your year there. The town has a way of taking in all-comers under its wing and making them feel perfectly at home, so you'll soon find yourself a whole new family on the other side of the planet.
It's all about getting out of your comfort zone
Last but certainly not least, the relatively large distance between Canada and the UK can be a deterrent to some, but getting outside of your comfort zone is perhaps the most effective way to learn more about the world and yourself at the same time. Plus, the language and culture of Canada is similar enough to achieve a happy compromise of foreign familiarity, all at the same time.