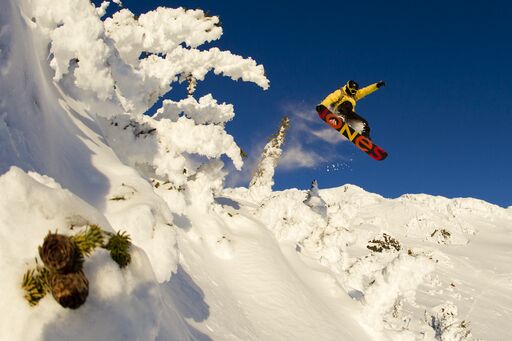 Snowboarding during a career break is one of the best ways to make the most of your time. Need more convincing? Here's why:
Learn a New Skill Or Find Snowboarding Careers
If you've never tried snowboarding before, a career break is the perfect time to give it a go and perfect your skills! You'll have plenty of time to get out on the mountains and a whole list of expert instructors at ALLTRACKS. Passions are what make life interesting, so hit the slopes and uncover a new one.
If you've already given snowboarding a go and love it, you could even turn it into a new career! By taking a break from yours, it doesn't necessarily mean giving everything up and starting again, so you always have your old industry to fall back on if it doesn't work. But, what's the harm in trying? We can help you become a pro and get the qualifications you need to start teaching others. Take a look at the snowboarding instructor courses we offer, or get in contact with us today for more information.
A Change of Direction
If you're taking a snowboarding career break because you're not happy with your job or situation in life, this can be the perfect time to find a new direction. If snowboarding is something completely different from your regular routine, you'll be thrown into a world of new people, opportunities, and lifestyles. Who knows, maybe you'll stumble upon something life changing! We think sticking with a life you're not happy with is a waste, so get out there and try something new.
Get Away and Re-Energise
If you're feeling like your mojo isn't what it used to be, jumping on a board and hitting the powder for a season is the perfect way to refresh. You'll spend a lot of time outside and get plenty of exercise, which is always good for a mental health boost, and you won't have to think of anything besides snowboarding. Meeting people with the same values and mindset as you can be really refreshing, too! It's a chance to really get away from it all and put all your focus into something new, so you'll return with a clearer, healthier mind.
At ALLTRACKS Academy, it's no surprise that we love snowboarding, but with so many people out there who feel the same it's easier to believe it's worth a try! Whether you're stepping out of your comfort zone to pick up a new hobby or you've already given the slopes a go, ALLTRACKS is the perfect place to escape your day to day life, meet new people, and become a pro on the board.
If you have any questions, feel free to get in touch with our team here. We're experts when it comes to snowboarding and can give you all the help you need.