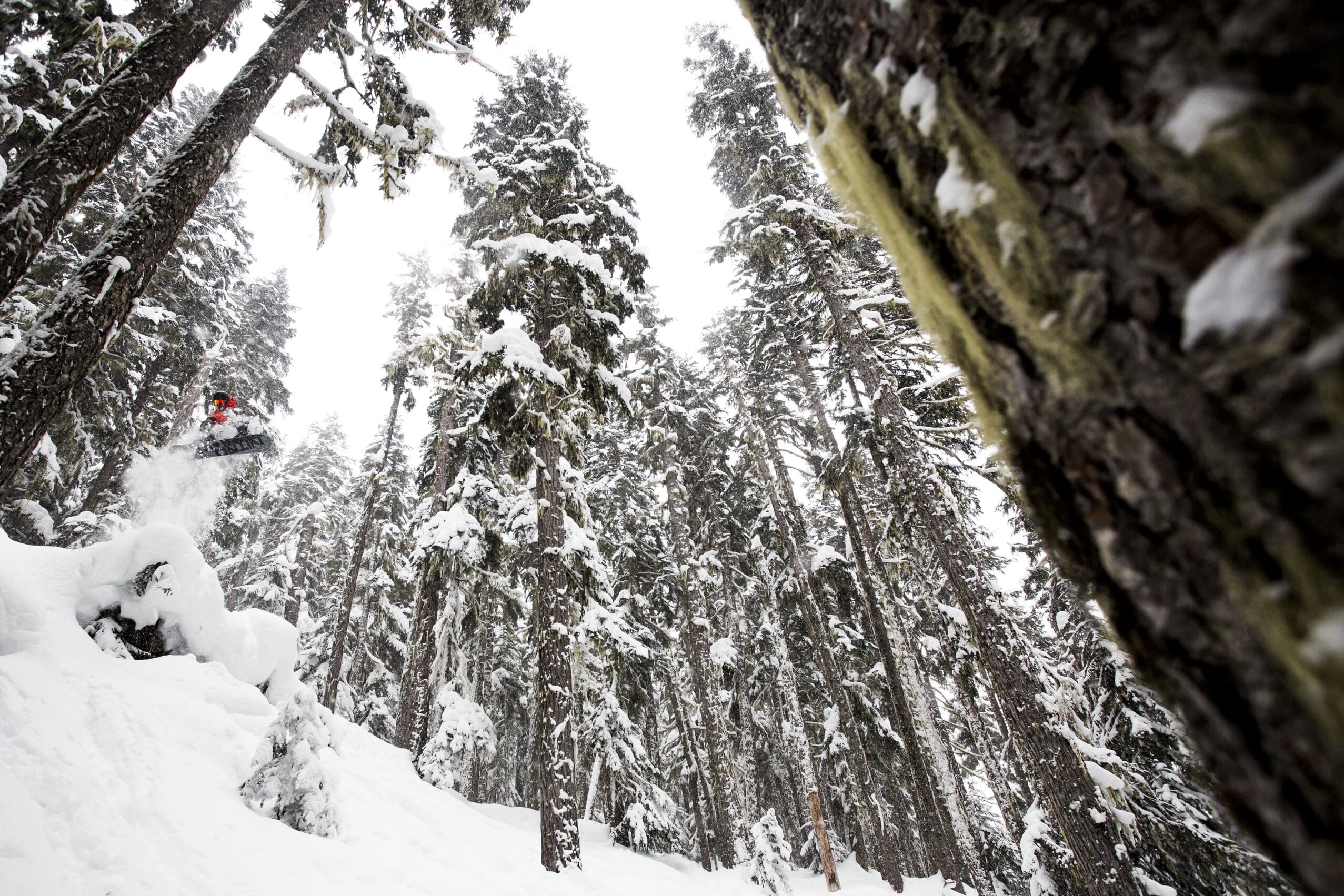 Time and time again, Canada has appeared on lists of the most beautiful countries in the world. In fact, on the Rough Guides vote of 2019, the country came in at number 2 and was topped only by Scotland – with those highlands and lakes, it's a tough one to beat! Although, to us at Alltracks Academy, Canada will always be number 1. To show you just why so many people fall in love with the place we call home and to make sure it's on everyone's bucket lists, we've put together just some of the reasons this is the most beautiful country in the world.
Yukon Territory
Vast, sparsely populated, and with an abundance of wildlife, Yukon in Northwest Canada is an incredible place to visit and definitely helps the country rank so highly in the eyes of travellers. The number of four-legged creatures living in the area easily outnumbers humans, giving you an idea of the landscape. Forget skyscrapers and busy streets – here, it's all about nature. The Emerald Lake with it's mystically blue water, snowy mountains that rise from forested ground, and great stretches of serene, wild landscapes, most of it untouched by the modern world.
Lake Louise 
We hate to describe a place as 'breathtaking', but there really is no other suitable word for Lake Louise. Located in Banff National park in the heart of the Canadian Rockies, the still, turquoise water is a sight to behold, looking almost unbelievably bright and blue. The water itself would be enough to make this lake a hotspot, but the mountainous peaks and glaciers that rise up around really make this something special. Take a kayak out onto the water or explore the hiking trails through the mountains, making the most of the beautiful views. 
Our advice? Take a look at the photos yourself to see what we mean – words really can't do this place justice. 
Whistler and Blackcomb
The home of our very own Alltracks Academy, the Whistler and Blackcomb mountains are a snowy, magical wonderland that look as though they've come straight out of a movie scene. Rising high into the sky, they create a picturesque backdrop to the cosy village and forest below, where snow often lays thick and the smell of hot chocolate is always in the air. The best way to see these mountains? On skis or a snowboard, of course! Join us at Alltracks Academy for an epic snow sports experience and discover what makes Canada so incredibly beautiful. 
Toronto and Montreal
Contrasting completely with the natural landscapes are the cities of Toronto and Montreal, both of which hold a beauty of their own. Toronto is a multicultural whirlwind by the water, full of eclectic quirks and plenty of character. Get lost down small, unexpected streets and enjoy a hot drink from an independent coffee shop, before gazing up at the iconic CN tower. Montreal is a blend of lush greenery, giant skyscrapers, and cobblestoned streets. Discover gothic architecture and drink in the hustle and bustle of this busy city, where plenty of beautiful surprises await.
Nova Scotia
One of the maritime provinces on Canada's Eastern coast, Nova Scotia is a unique town influence by the sea it faces. The coast is lined with quaint, gorgeous lighthouses which can't help but encourage a feeling of childlike glee in everyone who comes across them, whilst the fishing has made its way into the town with fishing huts and shacks adding plenty of character. Rugged and wild, the town has been shaped by the waves that crash into its rocky coast, and the hikes through green countryside are fresh with salty, sea air.
What Is It About Canada?
Canada has a whole heap of incredible places to visit – far more than we can tell you about here! It's landscapes are diverse and inspiring, from thriving, bright forests to snow-capped mountains and icy lakes, giving travellers a different sense of wonderment at every stop. It's views are larger than life and it seems every town has a scene to make you stop and stare, whether it's an elk grazing in a field or a skyscraper piercing the sky. Unlike many places in the world, a lot of its natural scenery remains, lending it the wild feel it's become known for. Animals who called the land home long before we did still wander through it's forests and drink from it's glacier rivers, and Canada remains a country that can never be tamed, not even by the most fearless of travellers.
If you've been convinced by all you've seen and heard of Canada – who wouldn't be? – and want to come and check it out yourself, why not start with a trip to Alltracks Academy? Our team can help get you on your feet and introduce you to our home, helping you learn to ski or snowboard at the same time. In a land full of snow and mountains, it's only right that you should learn one of the two! Contact us today for more information. 
To find out more about our courses or get some helpful tips for your own trip to Canada, be sure to get in touch with us. We're always happy to help any budding skiers and snowboarders, and would love to show off our country if you'll let us!