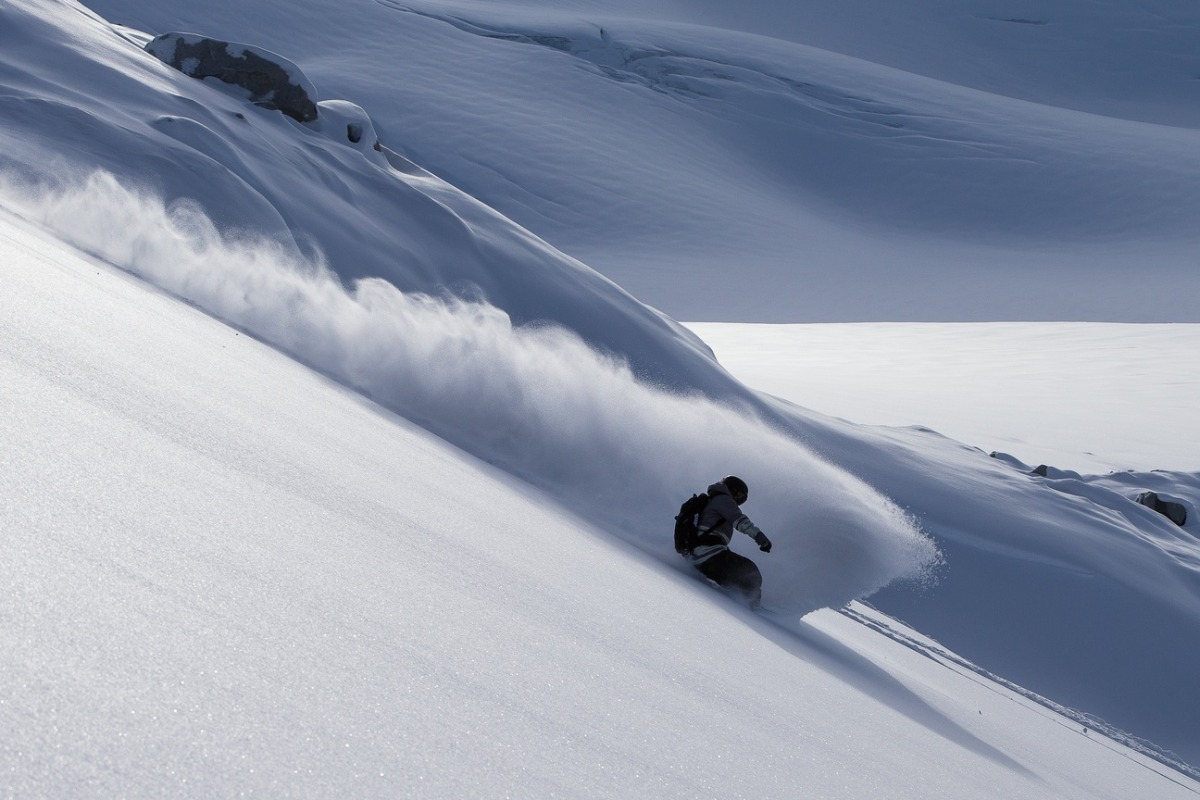 Which Snowboard Instructor Course to Choose?
Whatever your reasons for taking a snowboard instructor course, it's important that you choose the most suitable option in order to get the most out of your time. Whether you want to begin a new career as a snowboard instructor, improve your riding to a professional standard, or work for a single season as a gap year or career break, ALLTRACKS has a number of options. In this blog, we'll try to give you the Pros and Cons of each course that we run and I hope that it's helpful. However, if you would like to discuss in greater detail, please give one of the team a call on +44 (0)1794 301 777 or contact us through our website here.
ALLTRACKS offer the following snowboard instructor courses:
Snowboard Instructor Internship
The Snowboard Instructor Internship is our best option if you want to train, qualify and work all in one season. Like all other internships the small print states a paid job in NOT guaranteed. However, that is protect the snowboard school from employing someone who does not give 100% on the course. 100% of riders who have taken the internship course have seemlessly gone on to a paid instructor position in Whistler. Places on this internship are extremely limited to a handful each year so if you are keen to take part, please get in touch as early as possible. All applicants need to submit their CV and a covering letter as well as having a valid Working Holiday Visa for Canada. The training course is 4 weeks and includes the CASI Level 1 exam fee. Many continue on to further qualifications once working. For more info, please visit:
11 Week Snowboard Instructor Course
The most popular snowboard course we run and with good reason. Being the longest, it offers more on snow training and extras than any other programme. CASI Level 1 and Level 2 are scheduled into the 11 weeks together with lots of all mountain free ride training too. The disadvantage of this option is that if you want to work straight after the course, there is not that much of the season left. The 11 week course ends right at the end of March, so although Whistler stays open until the end of May, the resort may not be looking to take on more staff at this point. Secondly, it is more expensive than the other camps we run due to the fact you are receiving more coaching and accommodation. For more info, please visit:
7 Week Snowboard Instructor Course
The 7 week course runs at the start of the season beginning in mid/late November and finishing in early January. It can be a great way to qualify as a CASI L2 instructor if you're already an advanced rider. The course follows a similar schedule to the 11 week course but it is more intense due to the shorter length. Although a job in not guaranteed after this course, a job may be possible provided students have the correct working visa. If you are interested in working after this course, please let the ALLTRACKS team know in advance. More information on this course is available here:
4 & 5 Week Snowboard Instructor Courses
If you are looking to combine all mountain snowboarding with gaining your CASI L1 instructor qualification in a shorter period, our 4 or 5 week camp could be what you're looking for. In around one month, your snowboard technique will be transformed and you should leave have your CASI L1 too. A job afterward isn't necessarily available and the majority of people are focused on just improving their snowboarding as opposed to beginning a new career. However, past guests have gone on to work following these training courses so do let us know if that applies to you. The 4 week course runs before Christmas and the 5 week course in January – February each season. More info on these courses can be found here.