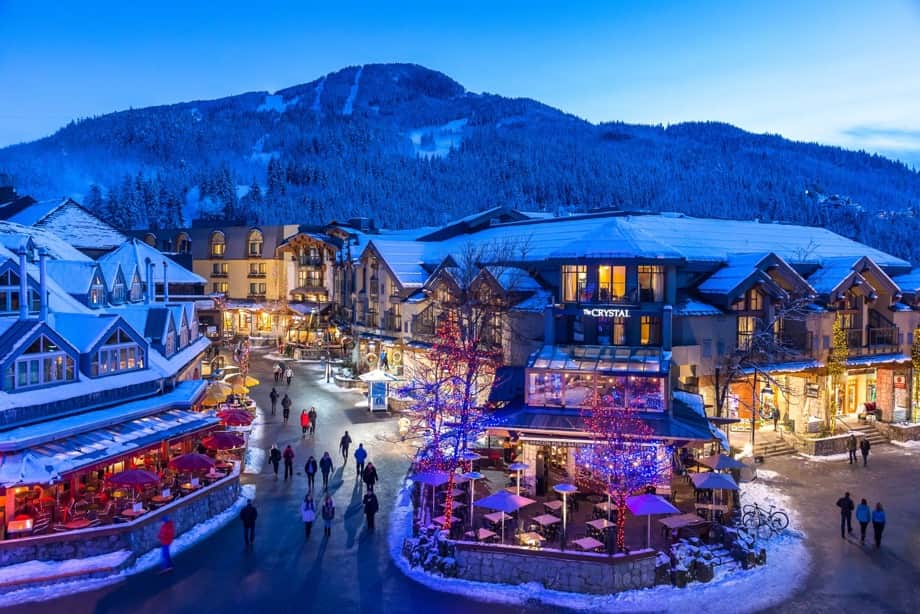 You've been out, you've hit the slopes, and you are now looking for something to finish off the perfect day. Or perhaps you fancy a day away from the pistes and a little exploration. Never fear, there is plenty to do in Whistler to keep you occupied! Here are our top recommendations in the area.
Expanding Your Horizons…
For a little cultural expedition, check out either the First Nations Museum or the Whistler Museum. The First Nations Museum showcases the history and culture of the Squamish and Lil'wat Nations with fun, interactive exhibits and workshops. The Whistler Museum explores the history of the town from the first, intrepid pioneers to the excitement of the 2010 Winter Olympics, hosted in part in the resort. Or, if you're of the arty persuasion, visit the Audain Art Museum for an extensive collection of Emily Carr's works.
Indulge Your Cravings…
Whistler has something for everyone when it comes to food! The town boasts all the chain favourites if you're craving for something familiar. If not, there are independent restaurants everywhere waiting to whet your appetite. Craft breweries, pizzerias, burger joints, or high-class fish dining, there will be something to satisfy both your cravings and your budget. For a slightly different experience, look into a dining tour. With an experienced guide, you can enjoy a tasting tour of some the best places to eat in the town or even fondue in a rustic cabin at nightfall!
Relax Your Mind and Body…
Your mind has been expanded, and your stomach is full, what else is there to do? Maybe get a massage to ease those muscles aching from skiing? There are plenty of spas offering many different services and treatments; check to see if your hotel has a spa attached or visit the Scandinave Spa for a tradition Finnish bath experience. If that is not your cup of tea, what about a yoga session? Whistler is home to several yoga studios with classes for all ages and abilities.
And Everything In Between…
Still, fancy something a little different? Escape! Whistler offers four different escape rooms to puzzle and delight you. Alternatively, you can take the Peak2 Peak Gondola between the Whistler and Blackcomb Mountains for stunning views of the local landscapes. Itching for retail therapy? The town has all the shopping you could dream of; from big names like Gap and The Body Shop to Armchair Books for the latest in fiction and non-fiction to Whistler Smile Gift for the perfect souvenir for friends and family back home.
No matter what it is you are searching for, Whistler is sure to offer it!