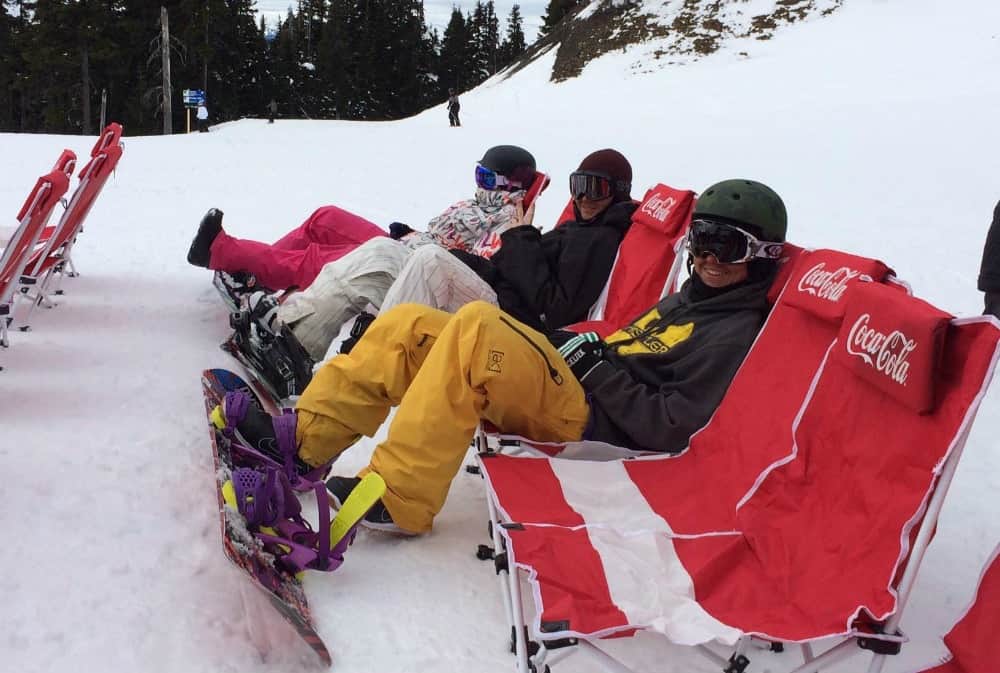 How to choose the right size snowboard.
The actual question that you should ask yourself is not so much what size snowboard, but the type of snowboard too and it's intended use. If you're considering buying a new snowboard for one of our snowboard courses you can rest easy. Rather than just issue a chart of sizes here, we allocate the first day of each course to help you select the most appropriate equipment and Whistler is home to some of the greatest snowboard stores in Canada, with massive choice of snowboards and extremely knowledgable staff.
However, if you want to get sorted prior to arrival, or you are snowboarding independently, I hope this snowboard blog gives you a few pointers on things to consider.
Historically, the standard advice was to choose a snowboard by length. It was advised that, when standing next to it, the board should come up to between your chin and nose. Most snowboards come with a size guide that you can check out online and in the store. Whilst this is a good, basic starting point, there are so many other factors to consider, in addition to height, and I want to outline those here:
Weight
Your weight is of equal importance to your height.
Intended Use
Have a think about about the kind of riding you plan to do. Is this going to be for out and out powder missions (go long!), a freestyle board for spins and jibs, high speed carving or like many people, a good all rounder? The type of riding you want to do should inform your decision.
Where you Ride
This goes hand in hand with the intended use really, but if you are based in a particular resort/part of the world then this should also influence your choice. For example, in Whistler, you have big mountain terrain with wide open powder bowls, steeps, lots of tree skiing and great freestyle facilities. So my advice would be to choose a board that is useable across all of these. The amount of snowfall is also a major consideration. If you're heading to a particularly snowy resort like Whistler then I'd recommend adding a little length so you can really enjoy the powder.
Experience & Ability
Another major consideration is your current ability. Less advanced riders tend to find a shorter board more manoeuvrable and easier to turn, especially at slower speeds. Whereas more advanced snowboarders might like the stability of a longer, stiffer snowboard.
So as you can see, it is not as simple as just considering your height when choosing a board. Take the opportunity to visit as specialist snowboard store and discuss your requirements in details with a well qualified member of staff. That way, you can be sure of getting the right ride.