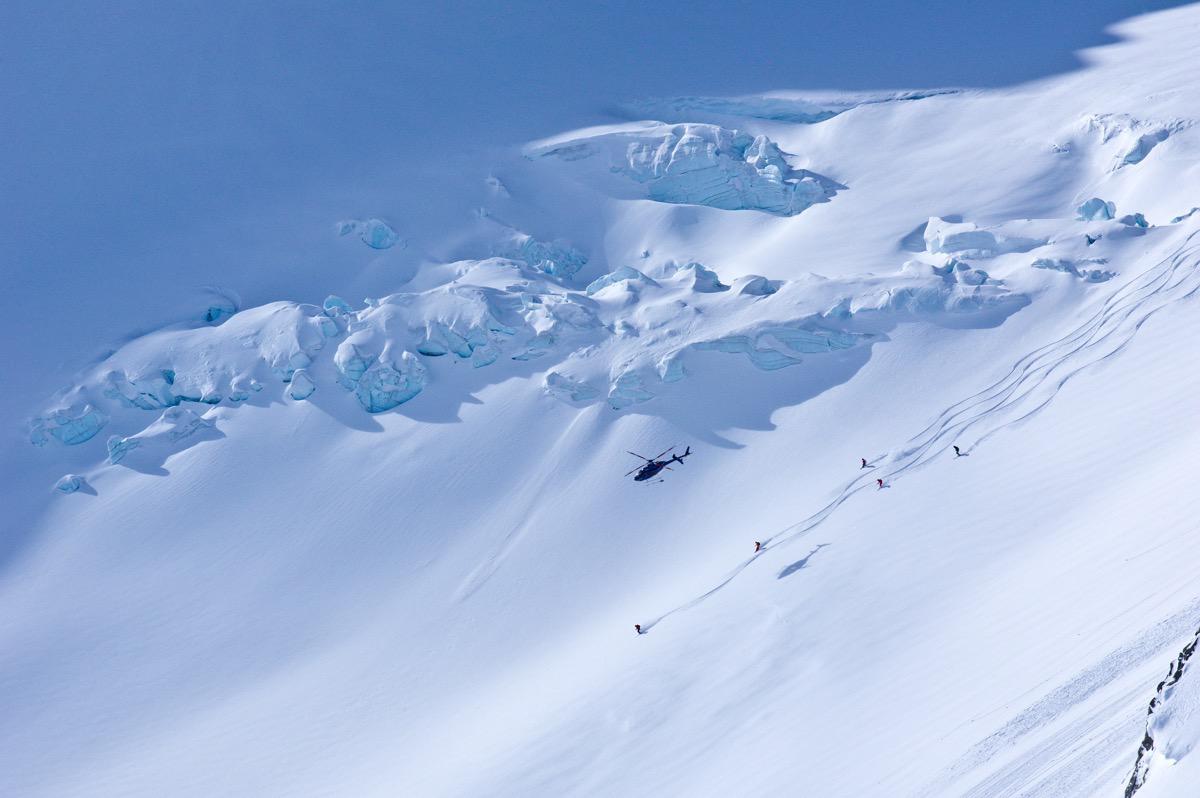 In almost everything in life, we're told to get off of the beaten track and carve our own path – and why should skiing be any different? There comes a point in every skiers life when the normal courses just don't cut it anymore, and this is the perfect time to start doing your own thing. So, ditch the normal routes and head off piste with heli skiing in Whistler.
Heli Skiing in Whistler
Heli skiing is basically off-piste/free-riding that involves being dropped at your starting point by a helicopter – because, of course, we don't have lifts to the uncharted spots! These spots will have untouched snow and more unique terrain, making it ideal for competent skiers who want to take their skills to the next level. It's the ultimate thrill and a way to push your limits, skiing in a way you never have done before.
Why Go Heli Skiing in Whistler?
At ALLTRACKS Academy in Whistler, we have a bunch of spots that are perfect for heli skiing, and we'll help you get to them. If you've never done it before or want to brush up on your terrain skills, we're the ideal place to go! Our team is experienced in making sure you make the most of your off-piste skiing whilst staying safe.
We focus on deep snow here, taking you by helicopter to areas away from the rest of the skiers that we haven't marked out. It's the ultimate freedom when it comes to mountain skiing, and will definitely give you a rush!
Our Courses
When you go heli skiing in Canada with ALLTRACKS Academy, you'll have the choice of a few different courses so you can get exactly what you want. Choose from the following:
6 week off-piste course
11 week off-piste and ski instructor training course
So, whether you want to give it a try for a couple weeks or become an instructor whilst you ski off-piste, we've got the courses for you! Take a look at our bespoke skiing courses for more information.
If you have any questions about our heli skiing, or any of the other courses on offer at ALLTRACKS Academy, be sure to get in touch with our team and we'll help you out.