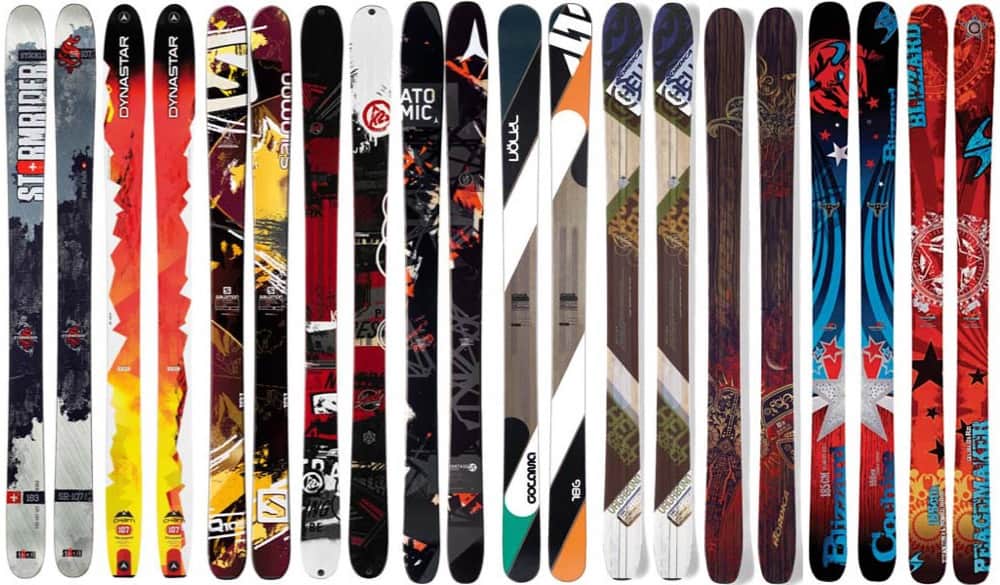 Alltrack's List of Must-Have Skiing Gear
Whether you're a seasoned pro or an absolute beginner on the slopes, it's important to have the most appropriate ski gear. Here at Alltracks Academy we love sampling the latest ski gear including clothing, skis, boards and everything in between. Check out some of our favourite picks for this season.
ANTI-FOG GOGGLES
Nothing is worse when you're getting into your downhill run than having your vision blurred by misty goggles. There have been some inventions to try and tackle the problem, but nothing like these brand new anti-fog goggles from Atom. The hi-tech accessory has a rechargeable battery which acts to heat up the lens to protect the goggles from fogging up – similar to a rear window defroster in your car. We rate these goggles as one of the best skiing innovations in a long time – get yours here.
HELLY HANSEN JACKET
When it comes to on and off piste fashion, Helly Hansen always get it right. However this jacket doesn't just have serious style, it's also practical and offers unrivalled performance. The brand has designed a lighter jacket which still offers intense insulation and warmth, but won't make you overheat if the sun comes out mid-ski.  Waterproof, windproof and breathable, this jacket is stylish and impressive – it even has a tracker system to help you get found in the event of an avalanche.
HEATED GLOVES
Your hands are the most at risk of becoming too cold to function on the slopes, which is why heated gloves are a great idea. There are quite a few options available now, each offering different levels of heat and battery life. You'll be able to stay out skiing much longer if you make your hands more comfortable.
ROSSIGNOL ALLSPEED ELITE BOOTS
These professional ski boots don't feature a walk mode – who needs one of them anyway on the powder?! These Rossignol boots offer support, comfort and warmth with a tailored fit for all foot shapes and stances. They also protect your shins and come in a range of snazzy designs.
BIBBY PRO SKIS
This season we can celebrate as a classic is back – the Bibby Pro from Moment Skis. These versatile skis makes you feel confident on any terrain, and you'll be able to pivot and change direction easily. Another feature we love is the colourful design on the top of the skis – how could you resist?
Now that you've got all the equipment you require, pick a destination for your ski instructor course, and enjoy the ride!