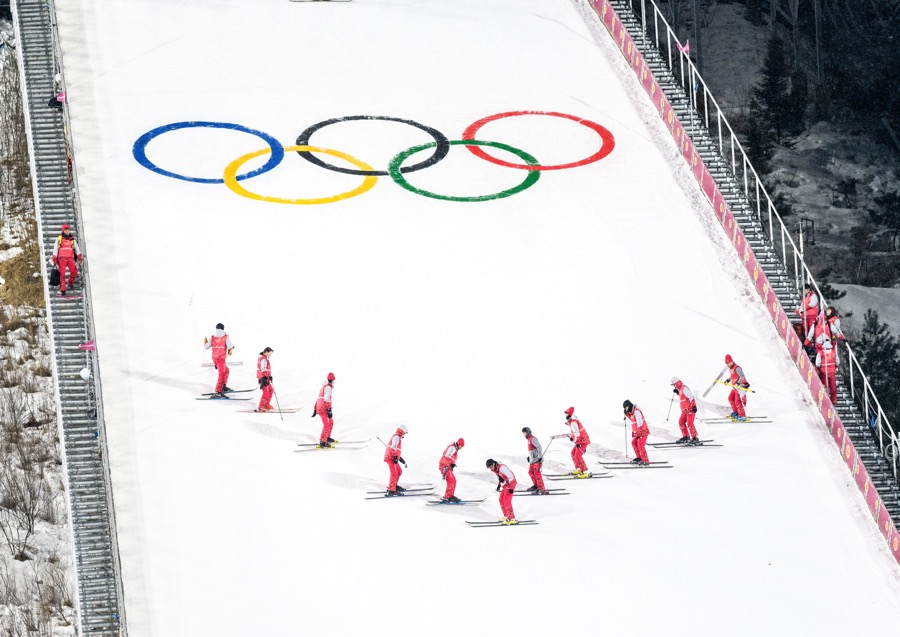 Eight years ago, Canada hosted the 2010 Winter Olympics, with Vancouver as the primary host city and Whistler and Richmond each staging their fair share of events. Although certain elements within the Whistler community expressed concern about the viability of hosting such a big event while still staying true to the resort's core principles of sustainability, the Olympics were a huge success.
Almost a decade down the line, what is Whistler's Olympic legacy? How has the infrastructure put in place for the Games been incorporated into life after the fact? And how have they impacted upon the way tourists and residents alike see the resort of Whistler?
World class facilities
Whistler was already well and truly on the map when it comes to top-of-the-range skiing and snowboarding facilities, but after hosting a variety of events in 2010, it is now recognised as one of the premier alpine sports venues in the world. As well as staging the alpine, cross-country, Biathlon, Nordic combined and ski jumping events, it was also home to the bobsleigh, luge and skeleton. Still not convinced? Come and experience Whistler's awesome facilities for yourself and see what all the fuss is about.
Sustainability
Already a by-word around these parts, the 2010 Olympics cemented Canada's reputation as being at the forefront of sustainability and environmentalism. For starters, the Games were the first ever in which the total energy consumption of all venues was monitored and made available to the public, ensuring maximum transparency. There's also the charming report of how organisers stumbled across a colony of tiny tailed frogs when building a venue and hand-plucked the little critters to safety. As such, the Games provide a blueprint for sustainability for all future incarnations of the event.
Venues
After the 2014 Winter Olympics in Sochi, Russia, many of the Olympic venues have fallen into disuse. Fortunately, a similar fate has not befallen those employed in Whistler four years previously. For example, The Whistler Athletes' Centre continues to be used as a training and accommodation hub for all kinds of sports and cultural activities; The Whistler Sliding Sports Centre is now a well-respected training stronghold for bobsleigh, skeleton and the luge; The Whistler Olympic Park is a 130km area of beautiful trails for skiing and snow-shoeing, with accommodation and other facilities to boot. Finally, 320 housing units from Whistler's Olympic Village have been relocated to provide affordable housing to six different communities.