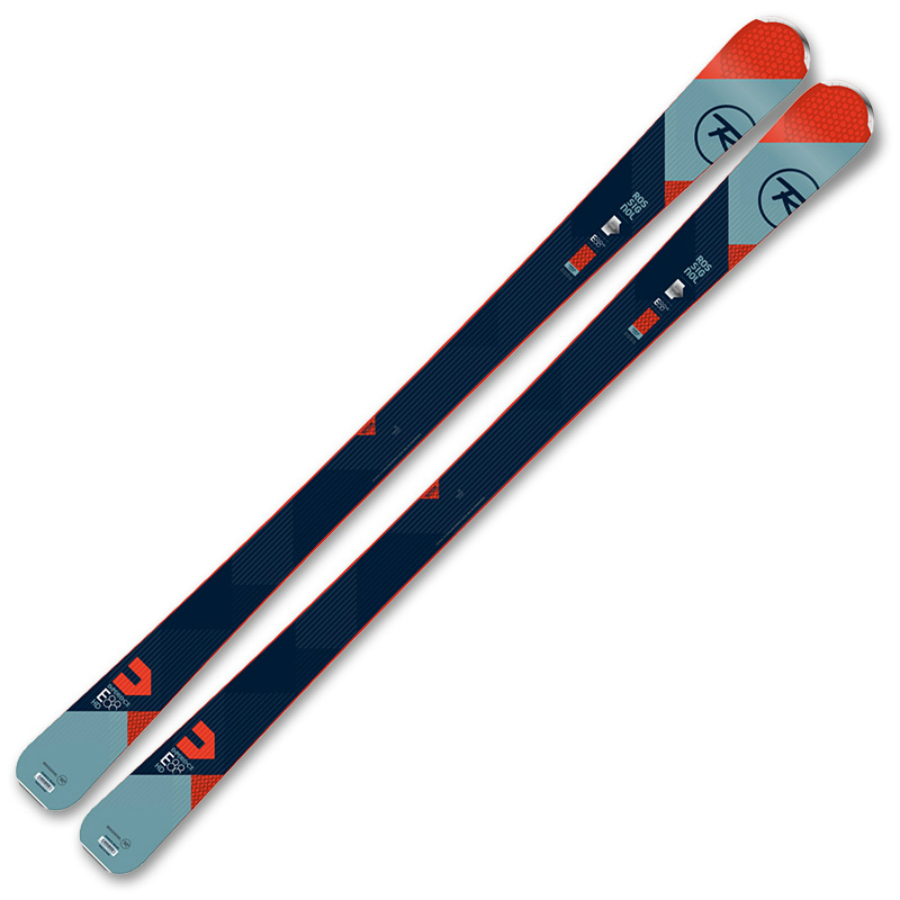 What are the best skis for a ski instructor course
We've been taking a number of calls from people excited about their up and coming ski instructor course over the last couple of weeks. September is always the month that people start thinking about their ski choice, what with all the stores stuffed full with the latest gear. As with all things to do with snow – we love to talk skis, so please don't hesitate to get in touch if you'd like to discuss the options. There is a full kit list on the Guest Intranet Site, so take a look at that too.
Most importantly, if you are looking to get new skis for your course, Guy allocates time on the first day to help you select your gear and many of our coaches are there to help too. However, it is your choice as to what you go for and the team are just there to help.
If you are on one of our shorter ski courses (2 weeks or less) then it can be helpful to have at least your boots sorted in advance as obviously you'll be anxious to have as much ski time as possible, and boot fitting does take time. If your are going to be in Whistler for longer than 2 weeks and need now boots then we advise buying them in resort, as the boot fitters are very experienced, there is a lot of choice and if you need them tweaked after a few days then you can return to the same boot fitter . If you're out in Whistler for a month or more, a day dialling your kit is time well spent.
Lots of Choice of Skis
The good news is that there is so much choice out in Whistler with virtually all the major manufacturers available and some of the more boutique brands represented too. Most quality manufacturers have a suitable model for the course and for the last few years Head, Rossignol, Salomon, Volkl and Atomic have all proved popular. If you have a particular brand loyalty then each one of the above make at least one appropriate model and some of them have numerous options.

Type of Ski
My advice would be to choose a set of skis that is designed for all terrain and all conditions, a "jack of all trades". Most of you will want something with a fair turn radius, that performs accurately on the groomers but also has some width to rip the deeper powder too. The good news is that there are plenty of 1 quiver skis out there. Although there are numerous measurements and factors that affect ski design, the width underfoot has become one of the standards in assessing ski type. For an average sized person, you should consider between 80-90mm underfoot for an all mountain ski. Look at the narrower end if on piste accuracy is more important and/or you are light. If you would slightly better performance in powder then a wider ski may be more appropriate for you
The other important characteristic to consider is the camber of the ski. I recommend a traditionally cambered ski underfoot to give plenty of bite, and also some early rise/rocker at the tip to help in deep snow skiing. Thankfully, this sort of profile is widespread in all mountain skis.
Ski Suggestions
This is be no means an exhaustive list, and as mentioned already the choice is yours, but here are a few suggestions that should work well for the majority of people.
Rossignol Experience Series
The Rossignol Experience covers a range of skis suited to about 50% on piste/ 50% off piste. The two most popular, and appropriate, widths amongst those on our ski instructor courses are the Experience 84 and 88.
Volkl Kendo
Volkl has always offered quality and the 2016/17 Kendo looks no different. It is towards the wider end of the "all mountain" spectrum, and should prove to be stable for more aggressive skiers
Head Monster
Amazing all mountain skis in either the 83 or 88 width. Super stable and great in all types of snow. As Head's offering in the all mountain category, the monsters disappeared for a few seasons but returned last year to wide acclaim.
Female Skis
The above options really are unisex and generally suitable for females too. However, if you are looking for a female designed ski there are plenty of similar options. There include offerings from the aforementioned companies including the following:
Head Total Joy
Rossignol Temptation Series
Multiple widths available from 77 to 88 underfoot.
Volkl Yumi
Ski Magazine's ski of the year for 15/16 – this is 83mm underfoot and ideal for an equal mix of both on and off piste.
I hope these suggestions are of some help. Remember you will get as much as help as you like when you arrive, but feel free to call and discuss prior to the course if you wish.