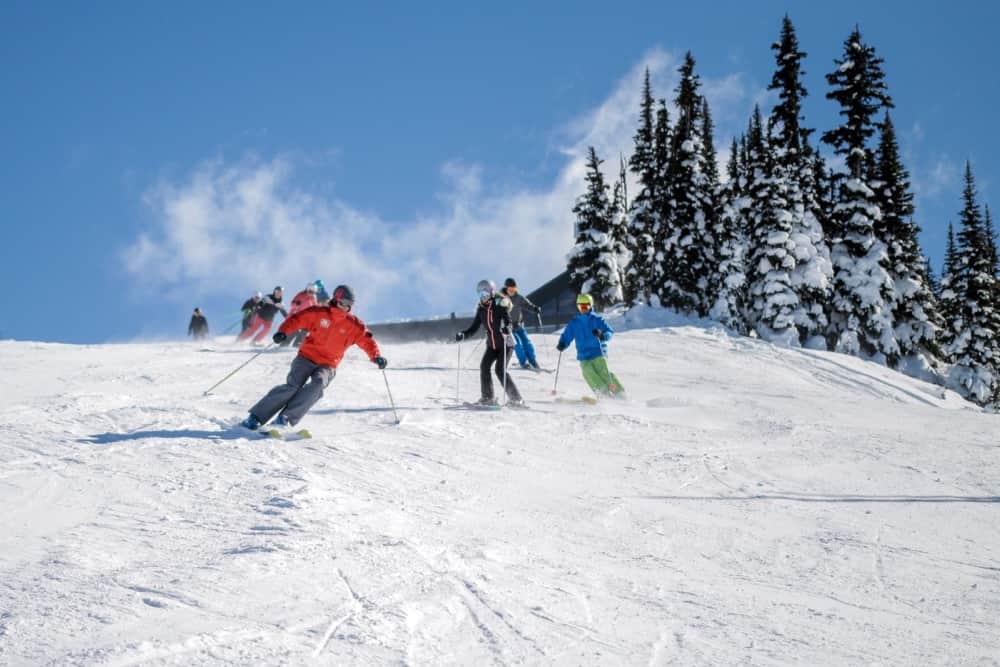 Do you want to be a Ski Instructor Apprentice?
Are you interested in not only qualifying as a ski instructor, but actually using your qualification to teach skiing? If so, you may wish to consider a ski instructor apprenticeship. This means that you will be putting your hard earned qualification to good use, enjoying the thrill of seeing others improve and living life in the mountains.
Qualifying as an Instructor
Before becoming an apprentice ski instructor, you need to qualify as an instructor. ALLTRACKS run a ski instructor internship, sometimes known as our ski instructor apprenticeship which begins with a 4 week course. Every person who has signed up for the course has successfully been employed as a paid ski instructor. However, you do need to approach the course with positivity, enthusiasm and demonstrate that you have the judgement and character to be responsible for others in the mountains. In the final week of the training course, you will sit the Canadian Ski Instructor Alliance (CSIA) Level 1 and the first module of the CSIA Level 2. The cost of these ski instructor exams are included in the apprenticeship.
As well as sitting the instructor exams and qualifying, the ski coaches will help you improve your own ski technique across various terrain. Prior to applying for the apprenticeship, it is important that you are already a confident ski but you do not need to be an absolute expert. You should be at least Alltracks Level 2. For a more detailed description on the necessary level required, please visit our ability page: Alltracks Ability Level Descriptions
Working as an instructor
To find out more about completing the apprenticeship process and using your new found skills and qualifications, please consider signing up for our internship. We believe this is the one of the best ways to begin your instructor career if you want to work immediately after your training. Ski Instructor Internships