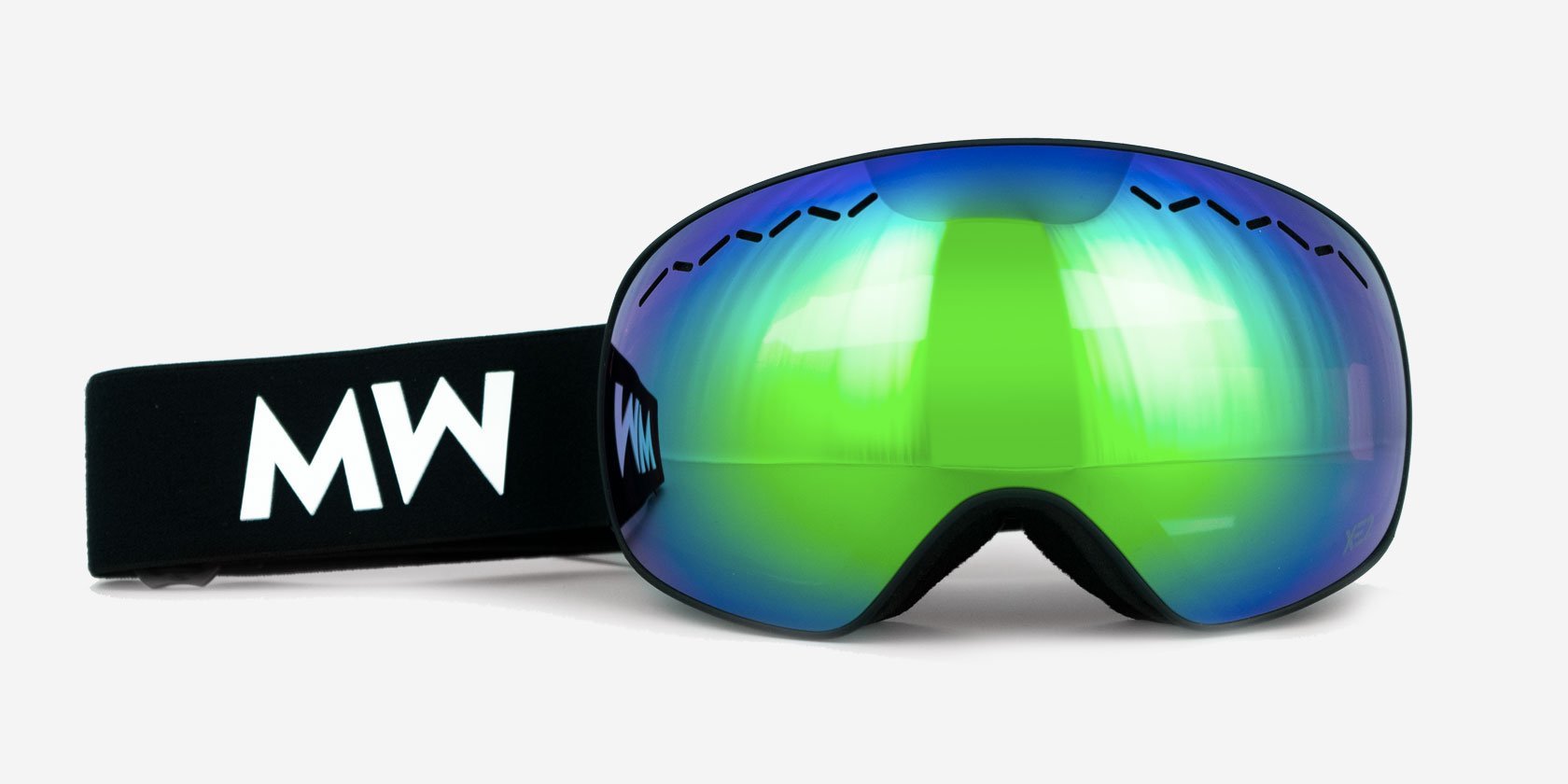 An awesome ski trip stands and falls with the proper skiing kit. It's good advice not to underestimate high quality gear, since it ensures an awesome skiing experience. But unfortunately it often comes at a high price.
The right ski goggles are crucial for all skiers, whether they be beginners, more advanced or even at professional level, they fulfil many tasks: they protect your eyes from wind and snow, harmful UV-radiation, enhance your vision and on top of that, look extremely stylish! Fashion and design is, next to functionality, very important when out on the slopes and many brands create the coolest designs for you to wear. One of them is a fairly new startup based in the danish capital Copenhagen:
MessyWeekend
. Since 2018 they have created high quality ski goggles and sunglasses at fair prices!
Scandinavian Ski Goggles for Men and Women
They have renewed their bestseller, the FLOAT XE2, and it has some great features: a dual-layered lens out of high quality polycarbonate makes them lightweight and almost unbreakable. The dual lens, together with the anti-fog coating and small vents, prevent the goggles from steaming up and are perfectly suitable for many hours of skiing, whether it be recreationally or on on of our ski instructor courses!
Weather conditions often change quickly in the mountains – within only a few minutes the weather can go from being sunny and clear, to thick fog which limit visibility levels and make the simplest of slopes a lot tougher. In those cases it is smart to have goggles that manage to keep up. MessyWeekend's have interchangeable lenses that you can quickly 'click off and on' and adapt the goggles to your needs and surrounding conditions. In addition to that, the lenses provide a high contrast view for very light and sunny conditions.
It is crucial that the ski goggles sit tightly around your head, including the helmet or beanie you are wearing, without pressing too much and giving you a headache. Most ski goggles have adjustable straps to make them fit for men's and women's heads.
Doing Good
We all know that we have a global plastic problem and that we need to do something about it – how great is it to be able to combine both, skiing and cleaning up the ocean! MessyWeekend have partnered up with ProArtso, an NGO that helps locals in the Colombian jungle to clean the ocean and beaches from plastic sustainably. Every pair sold makes a donation and cleans 2 kg of plastic!