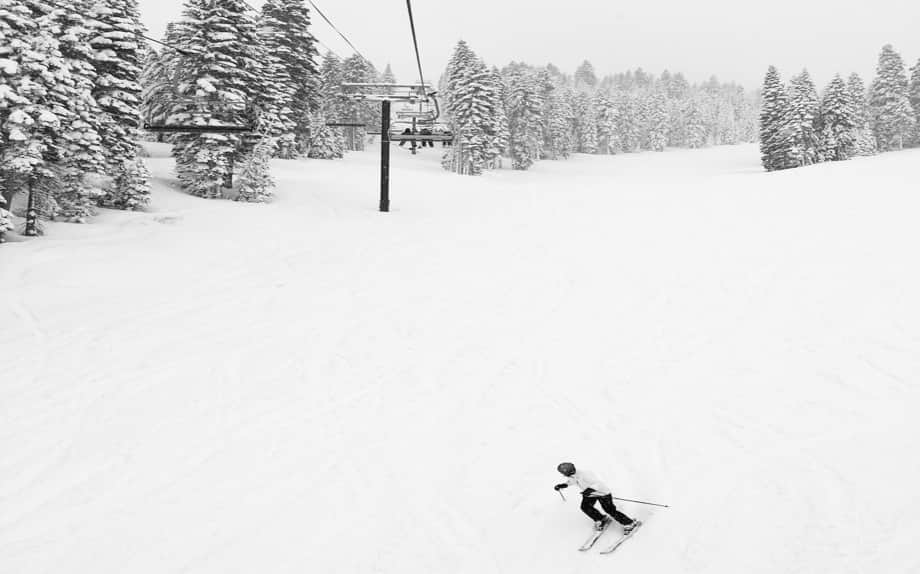 Canada is rightly renowned as being home to some of the finest slopes in the world, with amateurs and experts alike favouring resorts in Alberta and British Columbia (BC) to hone their skills. BC, in particular, is blessed with exceptional levels of snowfall, with certain regions enjoying an average of 141 days of the white stuff every year.
Does this mean that it's possible to ski all year round in Canada? Well, the short answer is no. The standard ski and snowboard season in Canada runs from November to April, though it is possible to ski at Whistler's Blackcomb resort in June and July, as well. For the rest of the year, there are plenty of hiking and mountain biking trails to explore, though it isn't possible to ski or snowboard during these months… for now.
Standard season
Beginning in mid-November and running until late-April, the standard ski and snowboard season in Canada is hugely popular with alpine sports lovers of all abilities. World-famous names such as Banff, Jasper, Lake Louise and Whistler are among the 275 resorts available to the 19 million visitors who come to Canada every year, intent on sampling the slopes and improving their abilities. With lessons and courses catering for all levels, it's an ideal place for beginners and experts alike.
Whistler Blackcomb
The famed Whistler Blackcomb resort is one of the few places in North America where skiers and snowboarders can soak up some rays and hit the slopes at the same time. With an extended winter run open until mid-May, Blackcomb also hosts a short summer season on the Horstman Glacier, from mid-June to mid-July. However, the slopes are only open for three hours a day (12pm-3pm) and the conditions are suitable only for advanced and expert skiers and riders, with no exceptions.
Plans in the pipeline…
While it's not currently possible to ski in Canada all year round, there are plans afoot to rectify that wrong. The Jumbo Glacier Resort in British Columbia has been over 20 years in the making, having had to jump through a veritable obstacle course of legal loopholes. However, if and when it does come to fruition, it'll feature a 1,715m vertical drop on 100% natural snow in the winter and a 700m drop in summer. It'll also be the only year-round resort in North America. Watch this space!
Why wait?
Although the Jumbo Glacier Resort is enough to make any skiing and snowboarding enthusiast's mouth water, there is as yet no fixed date for the project's completion. With that in mind, there's no time like the present to get out on the slopes at Whistler and see what all the fuss is about. What are you waiting for? Get skiing today!