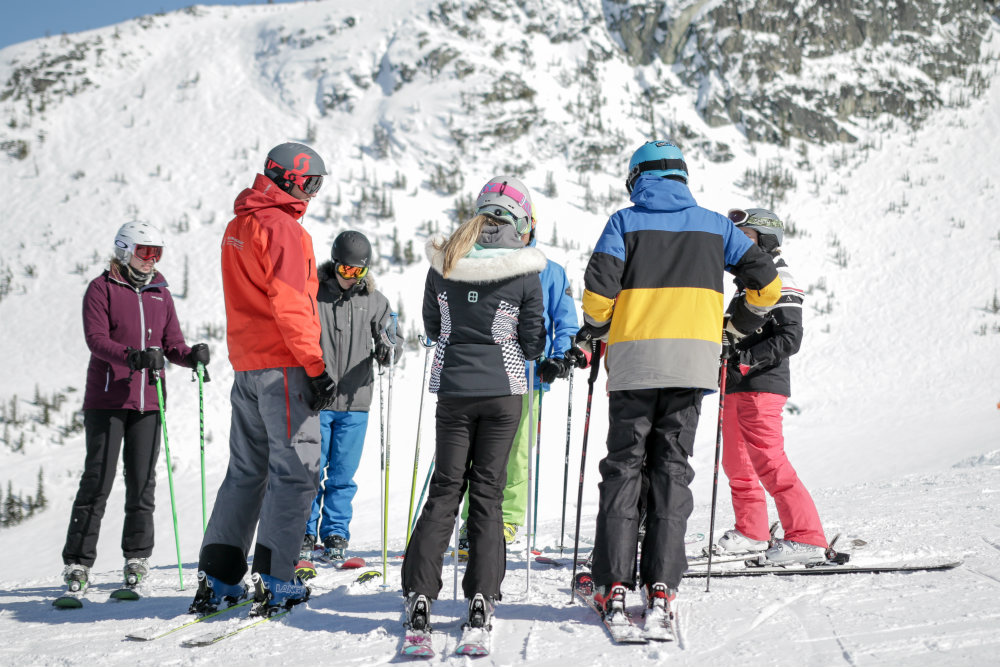 Planning a Gap Year
With A-Levels over, some of our younger gap year students can now look forward to heading out to Whistler for their Gap Year. We're certainly looking forward to welcoming you and hope your year out is both hugely enjoyable and rewarding too. If you are yet to plan a gap year, taking your skiing to the next level, earning recognised ski instructor qualifications and living in Canada's most international mountain towns makes for an ideal gap year, if you're into skiing or snowboarding 
However, at Alltracks we appreciate (kind of!?!) that not everyone wants to spend their gap year skiing. The good news is that there are great opportunities available whatever your interests and ambitions are.
Do Your Research
With so much choice out there, it's easy to get a little bewildered. Take a deep breath and think about what you actually want to do. If you love the idea of teaching English, learning more about History of Art, doing charity work, conservation – there are lots of options both home and in the far flung corners of the world. I do think including an element of charity work at some point in your Gap Year can be hugely worthwhile and remember this can be done for free in your home country before or after you travel abroad. Whether you help out at an old age care home, help children with reading at primary school, or volunteer to help at a local football or cricket club, loads of establishments will be supremely grateful for your voluntary help and it will make you feel better too.
Research the Gap Year Provider
Once you've decided on the kind of activity you want to take part in, it's time to hone it down to a particular company or organisation. First things first, check the financial security, pricing policy and that the company has the necessary bonding for both packages including flights and without flights.  ALLTRACKS is both ATOL and ABTA bonded meaning that whether you book flights with us or not, your money is completely safe and secure.
After you've confirmed the company offers the financial security you need, check out reviews online and ask if they are happy to put you in touch with previous guests of theirs. It can be useful to speak to someone of a similar age/stage of life as yourself that has taken part in the programme.
If it's not too far away for you to travel, why not visit the company's office and meet the team? Chatting on the phone and email is all very well, but it can be comforting to meet face to face before committing to a decision. ALL TRACKS is based near Stockbridge in Hampshire and visitors are always welcome.
Also be sure to check the inclusions and most importantly, the training ratio if you're on any type of training course. Learning in a group where you get plenty of individual feedback is critical and that's why our ski courses and snowboarding courses limit coaching to 6 maximum per coach.
Passport/Visa
Once you've decided on your destination, take your time to make sure that you have all your necessary travel documents in good time. Make sure your passport is a good amount of time left on it before it runs out, and check if you need a visa to travel to the country you are visiting. Rules often vary depending on whether you want to work or not. For instance, Canada required people to obtain a working holiday visa if you wish to work
Foreign Office Guidance
There is no need to panic unnecessarily but when travelling anywhere, it is important to consider the particular travel and security risks of the relevant countries in which you plan of visiting. Canada is typically a safe and secure country in which to travel, but it's still wise to be prepared and check the Foreign Office website for travel updates.
Costs
Having to pay for a gap year is not an insignificant consideration. In addition to the actual programme or placement price, you'll need to consider the cost of living and other expenses when you are there. If looking at ski courses, it is worth remembering that Whistler is cheaper than the major European resorts such as Val d'Isere, Meribel and Verbier for example.
Work
Now that we've discussed cost, most people will have to work to help pay for their gap year. It is worth considering whether you wish to work before you leave or if you'd rather work abroad as part of your gap year experience. Working abroad can help you really get to know a country and help you get to know people far better than just traveling through.
If you like the idea of working as a ski instructor, why not consider the ski instructor internship in Whistler which can be a great way to get started in that field.
So over to you. Whatever you decide to do on your gap year, we wish you safe travels.