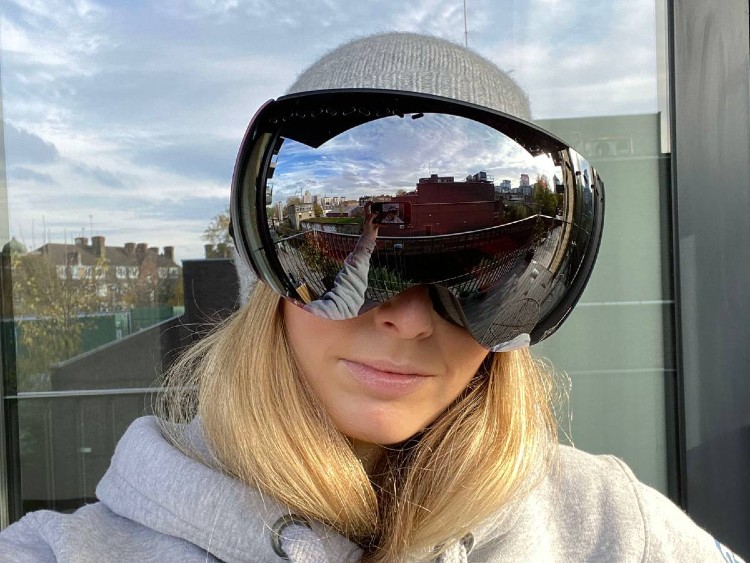 MessyWeekend Ski Goggles Unboxing –  Alltracks Academy
MessyWeekend is a contemporary eyewear brand based in Copenhagen, Denmark. I was fortunate enough to be sent a brand new pair of their Float II XE2 Silver ski goggles to check out and trail this coming winter season.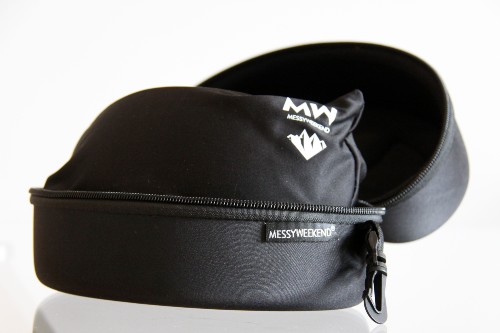 As an ex Alltracks student and avid skier, a special parcel has arrived and I am very excited to open it! The first thing I have noticed is that MessyWeekend's logo, printed on the outside of the box, is clean and minimalist – true to their Scandinavian roots. On opening the box, I have in my hands a black zip goggles case with a convenient clip to attach it to a backpack. The case is hard and firm, making it incredibly protective which is so important and a comfort to know when travelling with ski goggles in a suitcase or bag.
Unzipped, I can see the goggles have also come in the usual soft microfibre case which, as we know, is just as useful and always super handy for cleaning lenses. I have also been sent some stickers (who doesn't love stickers!) which again reiterate MessyWeekend's cool, lifestyle branding.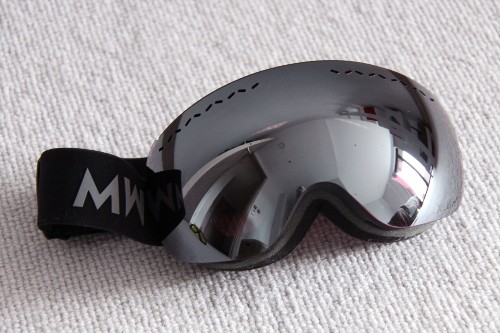 Ok – time for the big reveal; hello new SERIOUSLY EPIC goggles! My eye is drawn immediately to the colour of the lens which I absolutely love as the reflective silver has a pink tinge to it. I have also been sent a yellow lens for flat light and low visibility, which is a must-have for every skier. This is brilliant actually, as some goggles don't always come with a flat light lens and this is something you often have to purchase separately, so I am very impressed considering how reasonably priced these goggles are.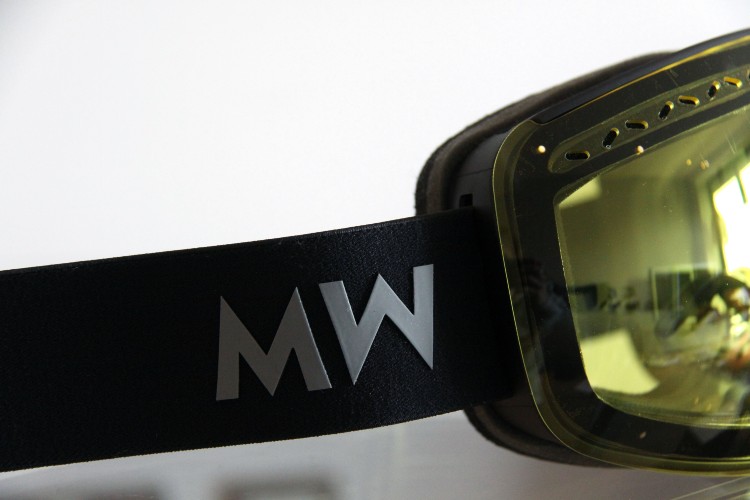 The strap of the goggles is black, though I know they also come in white for this model, and are easily adjustable. The most exciting part of all, I feel, is my ability to change the lens in seconds due to their cleverly designed magnetic attachment mechanism. There is nothing more frustrating than having to take your helmet and goggles off during a white-out to try and change a lens, or taking an extra pair of goggles with you every day, just in case the weather takes a turn. With these goggles, you can simply pull the lens away from the frame and attach the other one on, without having to even take the them off!
I must also comment on how comfortable they are, with great cushioning as well as being incredibly lightweight. They are big, yes, but I imagine that would help stop any cold air entering anywhere, maximise vision range and would also avoid the dreaded 'goggle gap'! Trying on both lenses, I can see straight away how effective each will be in their respective weather conditions and the clarity is excellent.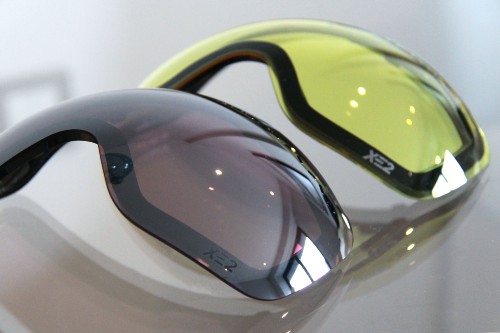 Something that is particularly special about MessyWeekend is their brand ethos and commitment to sustainability, as with every purchase made on their goggles or glasses, they donate to clean two kilograms worth of plastic waste out of the oceans. In this age of overconsumption, it is integral that brands globally are helping to do their bit for the environment and therefore it is rewarding to be reminded of this particular initiative each time a pair of MessyWeekends are worn, and I will think of that when wearing mine.
I am extremely please to have received the Float II XE2 goggles in silver. They have been beautifully designed with all features well thought out and I think the ease of changing lenses is particularly advantageous. They are practical yet stylish and will look great on the mountain, or with a beanie during après! I cannot wait to try them out this season, here's hoping that I don't have to wait too much longer!
Head to MessyWeekend's website to take a look at their goggle range:
Learn more about the Clean Oceans Initiative here.