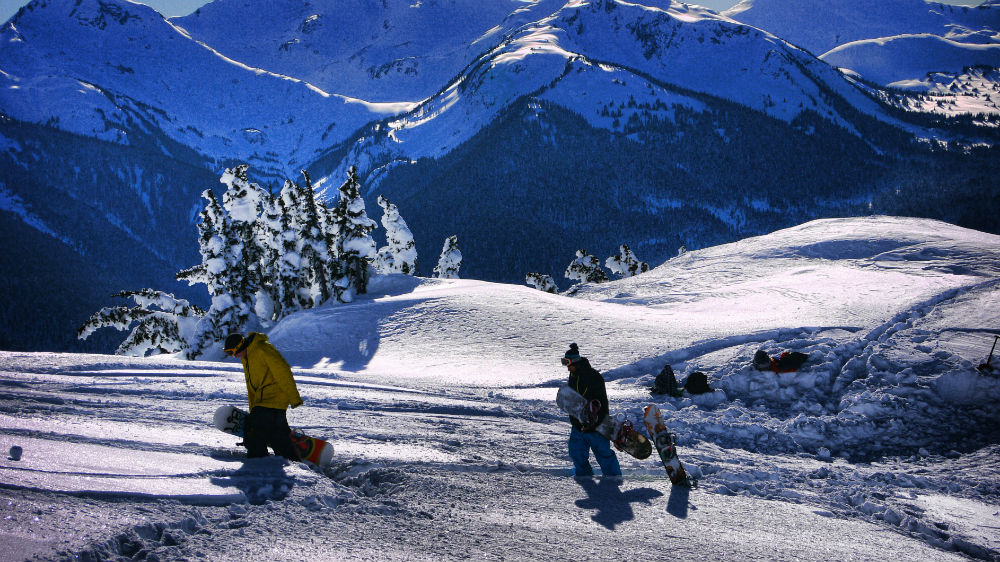 Have you always thought about a career on the slopes, but unsure if it's the right job for you? Becoming a snowboarding instructor is highly rewarding for the right person, but you do meet the right attributes and qualities to succeed in the ski industry. If you've been toying with the idea for a while, or think it will be a walk in the park, read on for some advice before signing up on a snowboard instructor training course.
So what does it really take to be a snowboarding instructor? Here's just a few things we've put into a list…
Hard work and commitment
The hard work doesn't stop on your journey to becoming a snowboard instructor – the training course itself will be tough and then when you're qualified you'll work hard all season. You have to be committed to attend all of your course lessons and all of your ski classes. A typical day can last from morning until evening and you won't get many days off during the height of the season.
Patience
At first you'll probably only be teaching children or adult beginners who have never boarded before. This will require lots of patience, and you'll have to stay enthusiastic and positive at all times, which can be exhausting. After a week of teaching the basics over and over again, you could get easily bored!
Love for the sport
Anybody who has a job in the ski industry has to have a genuine love for snowsports, and in this case a passion for snowboarding. You're going to be teaching it all day every day so you really need to enjoy what you do to be good at it. A good instructor's love for the sport will shine through in their teaching and motivate others.
Leadership
Leadership is an essential skill for any kind of teacher. It is especially important as a snowboard instructor, as the group need to listen and respect you at all times as conditions can be dangerous. If you're a good leader, and are able to explain and demonstrate, then you could make a brilliant snowboard instructor.
Appreciation
As a boarding instructor you need to be able to appreciate your position and your surroundings. There may be days when you feel tired or have to teach rude people – you need to remember that hundreds of people would do anything to have your job. There are many perks to the job, including free boarding all season and getting paid for doing what you love. Appreciate the opportunity.
Ask any snowboard instructor and they'll probably tell you it's the best job in the world. Living every day on the slopes and having a passport to work all over the world are just some of the benefits – so if you think you've got what it takes, take a look at our snowboard instructor courses today.