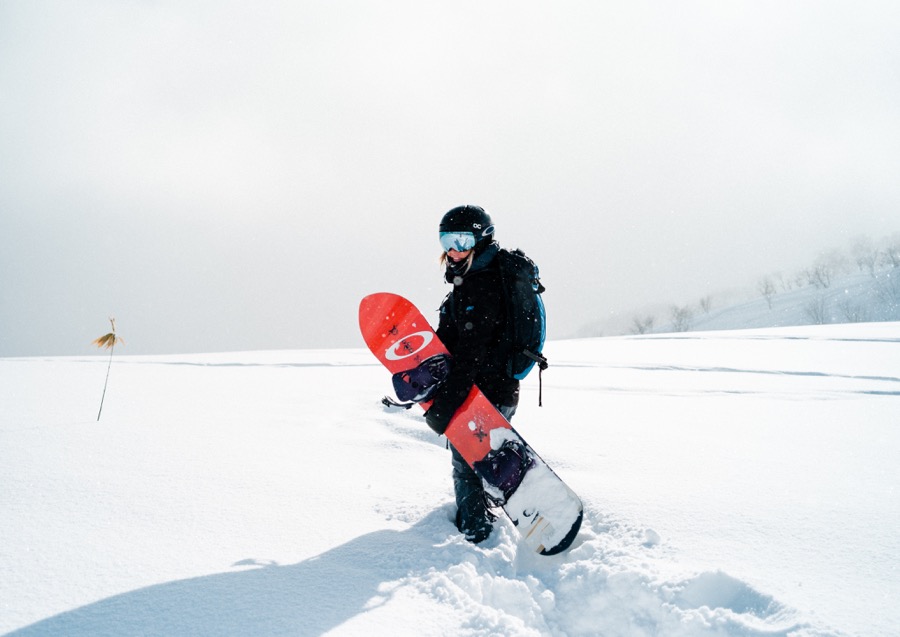 Sharpening the edges of your snowboard or 'tuning it', is essential for a fun and safe experience on the slopes. Feeling confident on your board (whether you're a beginner or an expert) is so crucial to enjoying yourself and feeling in control too.
How often you need to sharpen your boards edges, will differ depending on how often you use your snowboard. As a general rule, you should look to get it sharpened once a year, unless you are an avid snowboarder (in which case you may want it sharpened more often). Normally new snowboards come pre-sharpened so that shouldn't be a problem for new buyers – which is one less worry from your mind!
How do you know when your snowboard edges need to be sharpened?
If your edge feels blunt or 'burred' when you rub it gently with your thumb then it might be time for you to get your edges sharpened. This is usually the test to see if it's time for a sharpen. If you're ever unsure, most equipment shops, or professionals will be happy to advise you – it'll only take a second for them to check!
What equipment do you need?
There is a short list of items you'll need to sharpen your edges yourself. Unfortunately you do need a specialised tool (an edge sharpener) to do this for yourself, but if you plan on snowboarding regularly, then it's a good investment to make to keep your board in good condition. a
Here is the full list of tools you need to sharpen your board:
Screwdriver
Edge sharpener
Nylon brush
Wax Iron
Plastic scraper
Table (to rest your board on)
The technique for edging your board
First things first, loosen your bindings, or take them off completely. Lots of people overlook this step – but we recommend you don't overlook it!
The next step is to start sharpening! Starting with the base edge of the board, move it smoothly from nose to tail, only light pressure is needed, do this several times to achieve the perfect angle, but this must be done in the same direction each time and that the file is flat on the edge. Bear in mind, 90 degrees is the standard setting for beginner / intermediate snowboarders. For more advanced riders, the more acute angles will give you more bite (great if you need some speed!).
Next step, is to repeat again on the other side of the board, but remember to keep the file edge on flat and only do it the same way. This is crucial as to not damage the board.
Remember to pay really close attention to any sticking points when you're sharpening your board.  This is important because it may indicate a burr on the edge of your board – which means those areas may need some extra attention and may need going over a few more times.