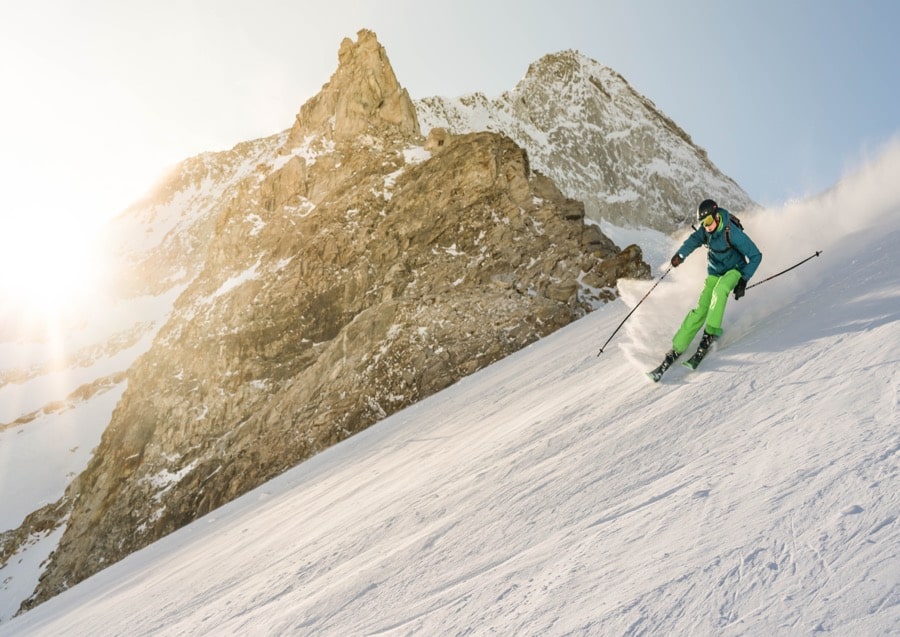 As the skiing season enters its traditional Autumn lull, many enthusiasts may think there's nothing for it but to stow away their gear for another year. But while this is traditionally one of the quietest times in the skiing and snowboarding calendar, as the summer season in the Alps finishes and the southern hemisphere's season begins to wind down, it is also the best time to take advantage of the less crowded slopes.
Although most ski areas won't reopen for another two or three months, there are still certain locations in Europe and elsewhere which offer a range of great last-minute ski deals for the budget-conscious skier.
1. Austria
Austria should be on the list of anyone planning a ski holiday in Autumn. The Hintertux and Molltal glaciers are already open for the 2018-2019 season. The Hintertux advertises itself as Austria's only year-round ski resort and 'the place to be' in autumn for those who 'can't wait until the coming winter season'. Elsewhere in the country, the Dachstein, Kaunertal, Kitzsteinhorn, Pitztal, Stubai and Solden glaciers are also due to open in September, and by the end of the month, almost half the open areas in the northern hemisphere will be in Austria.
2. Switzerland
Fancy hitting the heights? Then Zermatt in Switzerland is the place for you. The highest ski resort in Europe, it is open 365 days a year. Construction of its new lift up to the Klein Matterhorn – billed as the world's highest – finished at the end of September, and it will then be available for public use. As well as Zermatt, the Saas Fee is currently open, making Switzerland a great choice for anyone seeking last-minute ski holidays.
3. Italy
Passo Stelvio and Val Senales are currently open for their long 2018-19 seasons, which end in May. Both resorts have slopes to suit all capabilities, from beginners to advanced, and at Tiroli Kinderland, next door to Val Senales, children can gain their first experience on the slopes.
4. France
France is the quietest of the European skiing destination at this time of year. Tignes is the only ski resort in the country which is open throughout the autumn, and opened on 29th September.
5. Slovakia
Do you feel uneasy about the prospect of skiing in Eastern Europe, perhaps after hearing disparaging reports from other skiers? Rest assured that the Slovakian resort of Jasna blows the area's other resorts well out of the water… or should we say snow?
Jasna features a modern lift system great for when you want to journey between the various pistes which range from novice-friendly slopes to more daunting moguls. The 2018/2019 ski season here opens on 30th November.