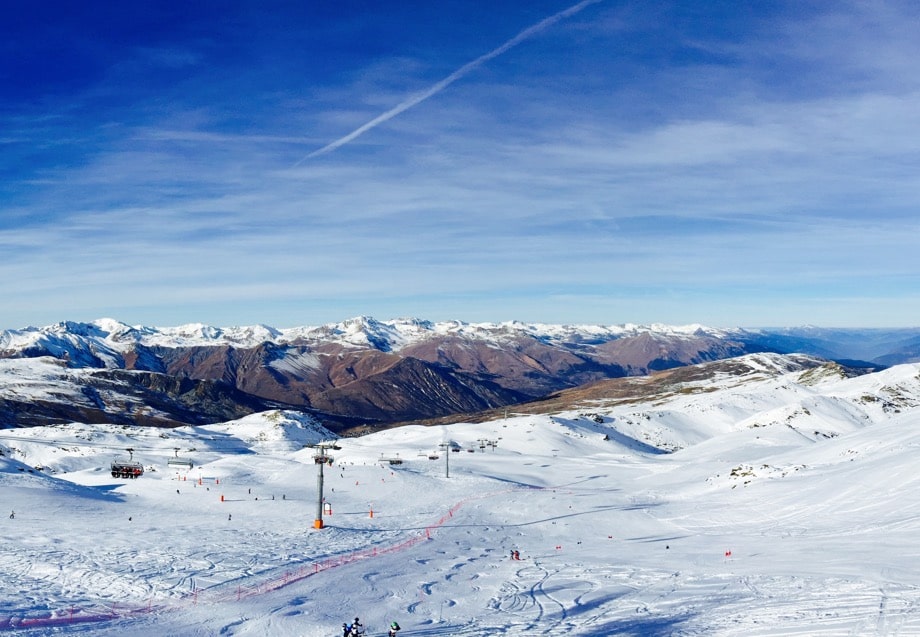 Now that the Winter Olympics in PyeongChang has come to a close, it's time to look ahead to 2022 where the hosts, China, are experiencing a winter sports boom. China aims to become one of the best destinations for skiing in Asia along with Japan and South Korea, but now it's really about to put itself on the map by having 700 ski resorts by the end of the year – that's more than in the whole of Europe.
The Chinese government is conducting a real push for skiing and snowboarding, stating it wants 300 million national to take up winter sports and improve their medal haul. The country has a target of building another 300 ski resorts to take the tally to 1,000 by the time the Olympics begin in February 2022 in Beijing and Chongli.
Have you explored the mountains in China yet? Here's our guide to the Chinese slopes.
Where to ski in China
It's not the first place you think of as a nearby ski holiday destination, but winter holidays in China are becoming more popular thanks to the modern facilities and brand new resorts.
Yabuli ski resort
The biggest and for now, the best, ski resort in China is on Yabuli Sun Mountain in Heilongjiang. There is ample snow fall and one of its main attractions is the Alpine ski piste, which is the longest and some say the most thrilling in all of Asia. In addition to skiing visitors can also try snowboarding, ice skating and tobogganing on one of the world's longest Toboggan Runs.
Beidahu ski area
Located in Jilin Province, Beidahu consists of two mountains and the valley in-between. This area hosted the 2007 Asian Winter Games and the terrain is notably challenging. The trails are great fun for intermediate and advanced skiers, but it's not really suitable for beginners or learning to ski or snowboard.
Zhangjiakou ski area.
The future Olympic ski district consists of four ski resorts – Wanlong, Saibei, Duolemeidi and Chongli. With beautiful high peaks the landscape has a lot of potential, but critics have been quick to point out that it doesn't get enough snowfall to sustain winter sports. Chongli gets little snow (20cm-70cm annually) compared to the 11 metres of snowfall in Whistler, Canada which hosted the 2010 Winter Olympics. The ski resorts are popular because of the location's accessibility – it's only a three hour drive from Beijing, and a high speed rail line is currently under construction to transport athletes and visitors from the capital in just 45 minutes.
China has an up and coming international ski scene to watch out for – it's definitely worth a visit before the price hike in 2022.