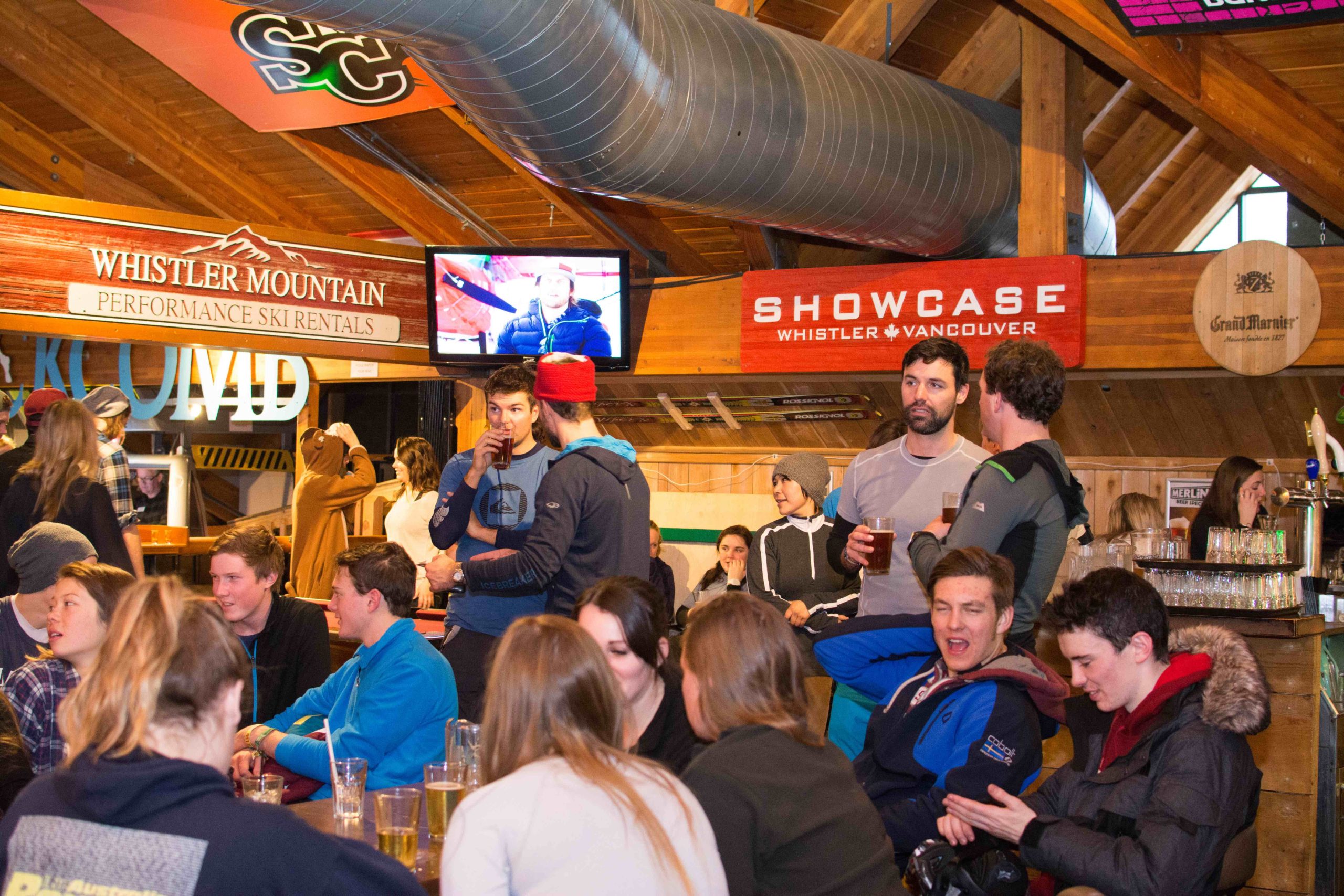 Whistler may be known for its legendary slopes and high-quality powder, but a lot of people don't know about the hidden gem of the mountain – its food! From gourmet dining to quick snacks, there are tons of amazing dishes waiting to be devoured after a day of skiing and snowboarding. If you're planning a trip to Whistler, we've put together some of the best food and drink spots that you have to check out.
Ollie' s Grilled Cheese Shack
Warm up between slope sessions with a tasty grilled cheese sandwich at Ollie's. With tons of variations on the classic lunchtime staple, you'll be spoilt for choice and can indulge in a whole lot of cheesy goodness! Enjoy your hot sandwich out on the patio or take it with you for a quick, on-the-go choice so you can get back out on the tracks in no time.
Roundhouse Lodge
For the bustling centre of Whistler's activity, stop by Roundhouse Lodge – it's the largest restaurant on the mountain and usually the most popular, too! Inside, you'll be able to see the Olympic Legacy display which is a must for any mountain visitor. You can also take your pick from 3 different food courts; the Mountain Market, Pika's, and Expressway. Here you'll find a huge variety of food from around the world as well as traditional Canadian dishes, so come back a few times to sample the different cuisines!
Fresh Tracks
Start your day properly with a big breakfast at Fresh Tracks, where a breakfast buffet for champions awaits you. Get a gondola up the mountain around 7.15 – 8am to make sure you're there nice and early to fill up your plate with bacon, eggs, and pastries before heading out to the slopes. When you're up this early, the tracks will be quiet and you'll be able to get in a full day on the snow after your feast! On busy days, only the first 650 people are allowed in and it can fill up, so be sure to get there nice and early to guarantee yourself a good breakfast.
Chic Pea
For family-friendly dining, we love Chic Pea. This cosy cabin is in the Family Zone on the mountain and has a warm, welcoming atmosphere that's perfect for little ones. If you're with beginners, you can get here easily too by taking the Whiskey Jack run, which is the ideal course for those just starting out. After a few tries on the slope, head to Chic Pea for a well-deserved break with a warming hot chocolate, a tasty pastry, or a big lunch. 
Steep's Grill and Wine Bar
For farm to fork dining, head to Steep's Grill and Wine Bar inside the Roundhouse Lodge where you can enjoy delicious food with mountain views. It's one of the mountains full-service restaurants and perfect for a family night out or a dinner with friends – or just a table for one if you prefer dining solo! On the menu, you'll find plenty of fresh produce from nearby farms that are used to create the traditional dishes of British Columbia, including delicious grilled meats and fresh fish. Accompany your meal with a glass of fine regional wine, the perfect treat after a day on the slopes.