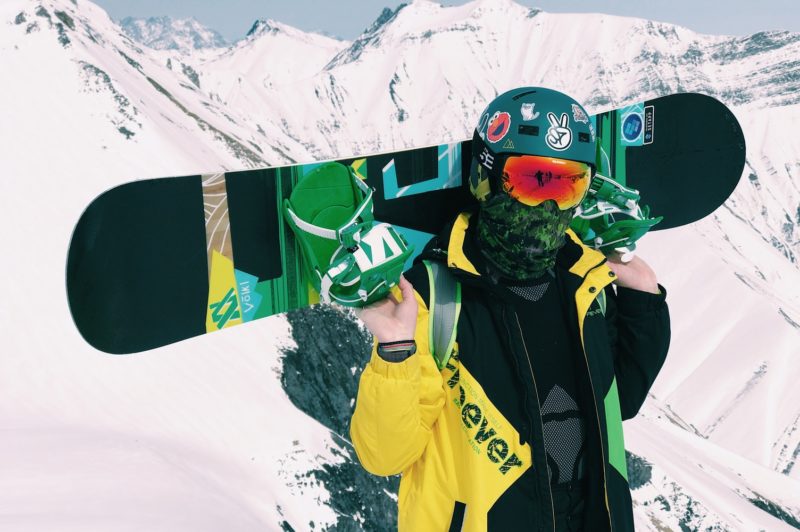 Where are the snowboard instructor courses held?
All our snowboard instructor courses are held in Whistler, an incredible winter sports destination which is consistently voted North America's #1 resort. It's an amazing place to be based, and you'll stay in comfortable, well located accommodation with other trainees. There are many things to do in the resort (as well as snowboarding) so you'll have plenty of places to explore during your days off.
Who can go on the snowboard instructor courses?
Our snowboard instructor courses are perfect for anyone who wants to become a snowboarding instructor, but we've also had people on the courses who just want to take a fun gap-year, or a break from work. Our snowboarding instructor courses are one of the best ways to spend an extended time in Whistler (and it's hard not to fall in love with this resort). You'll get the chance to improve your skills, perfect your technique, whilst also earning your snowboard instructor qualifications and having the time of your life.
How long do the instructor courses last for?
Our courses vary in duration. We have extended courses, such as our 11 week snowboard instructor course. However, we also have a 7 week intensive course available too. Our shortest snowboard instructor course is 4 weeks, but overall we have courses ranging from 4 – 18 weeks.
Why is this important?
It means you can pick a course that not only suits your schedule, but that suits your budget too.
What can I expect from the course?
Like every Alltracks course, the training follows our own Alltracks training formula in order to give you the most varied snowboard coaching available. In addition to hunting powder, we cover technical sessions where you will really focus in on your technique along with higher tempo, free flowing lessons where you will enjoy the very best terrain and snow conditions.
Each course will have a slightly different layout and format (depending on the length and intensity of the training) but you can be sure the training you receive is the very best. You'll be taught by Professional CASI Coaches, and your training formula has been devised by Guy Hetherington, Alltracks Head Coach & CSIA L4 Examiner.
As part of the courses, you'll also get access to the modern techniques and tools Alltracks use. For example, you'll experience and have access to frequent video analysis, which is a powerful tool for analysing your performance and making improvements.
How many students will be on the course?
Snowboard coaching is always limited to six students per snowboard coach so you benefit from individual attention and sessions can move quickly. This means you can keep on top of your progress, and your coach can help you make swift and steady improvements during your time with us.
Where will I sleep during the course?
We provide well located, comfortable chalets and condos. You'll have a welcoming living room to relax in, a well equipped kitchen to cook in, free wifi internet to stay in touch with friends and family, and a TV for those days when you just need to chill out. Some of our accommodation even has hot tubs and swimming pools.
Our aim to ensure you're comfortable during your time learning with us. We know that a good night's sleep is important when you're learning something so intensively – so we ensure our accommodation options are comfortable and somewhere you look forward to spending your time.
Will I come away with a snowboarding qualification?
Numerous snowboard instructor training qualifications are available on our courses, and we have the personnel to coach up to CASI Level 4 (the highest snowboard instructor qualification available in the Canadian system).
Is there time for a social life during the course?
Absolutely. Our course students make great friends and spend lots of time together, both on and off the slopes. We organise welcome parties so that everyone can get to know each other. You'll make friends for life, and have a great time.