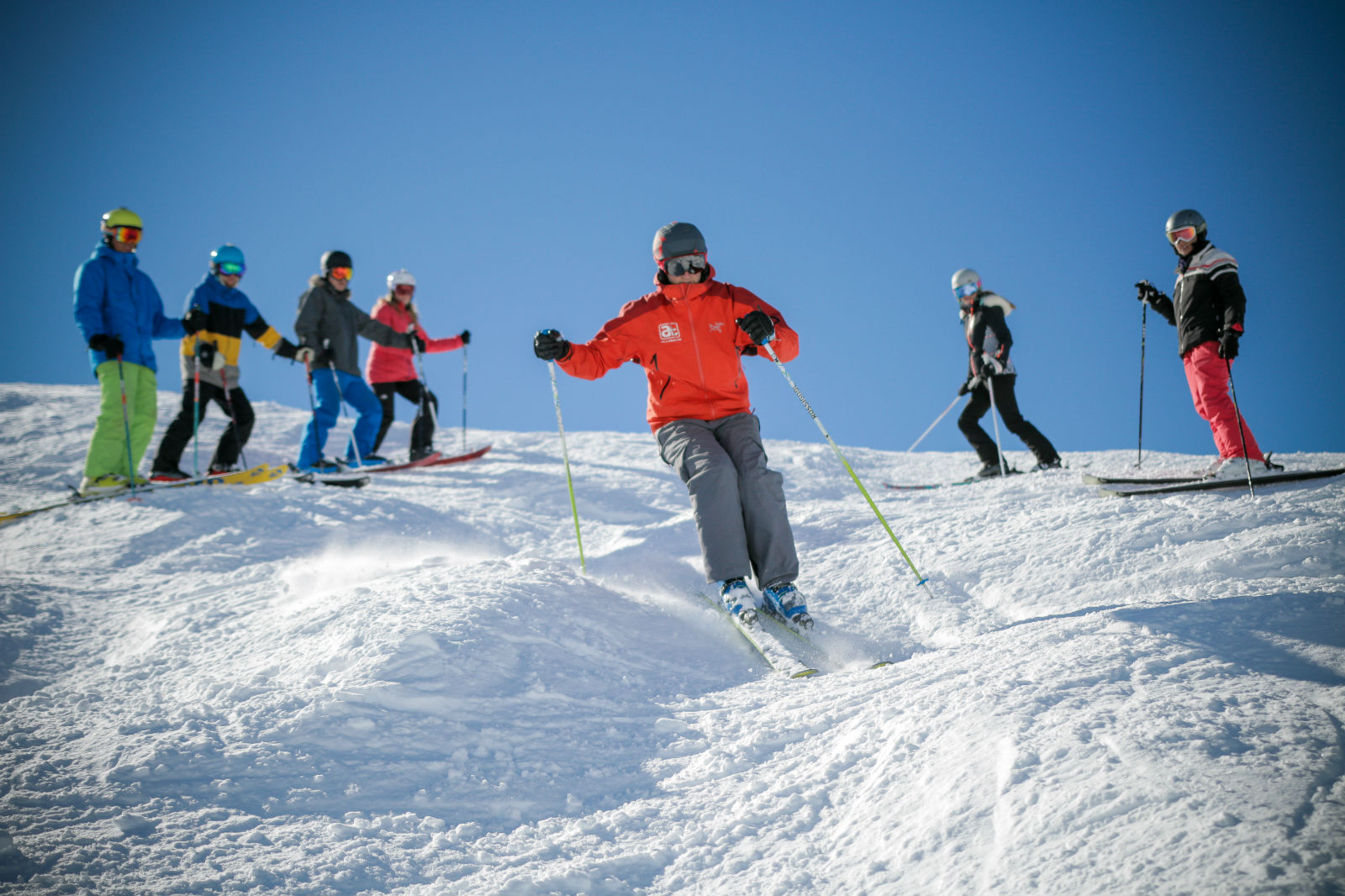 Where are the Ski Improvement courses held? 
All of our Alltracks courses are held in Whistler, one of the leading ski and snowboard resorts in the world. We believe, if you're going to learn, do it in the best resort – and Whistler is just that! You'll get a wide variety of difficulty, challenges and terrains in Whistler, so it's an ideal place to improve and perfect your skiing.
Who can go on the Ski Improvement course?
If you ski, you can join the course! Our skiing course isn't necessarily for people who want to train in skiing professionally – it's better suited to those who want to perfect and hone their skills under the watchful eye of a leading industry professional.
What can I expect from the course?
You can expect to learn lots! These ski improvement courses run anywhere from 2 to 11 weeks – so the length of the course will be up to you.
Our ski improvement courses are all about learning, perfecting technique and building confidence. You'll spend time with your instructor analysing your current techniques and patterns, and then adjusting and correcting these – to give you more control, more flair and more speed. You'll come away from the course feeling more confident, but also with a better knowledge of the logistics of skiing and why certain techniques are so important.
You'll also experiment with skiing on different terrains too, and building confidence on a variety of terrains, in a variety of conditions. A lot of skiers are confident in their 'comfort zone' but we'll aim to push you out of that, to give your experience and exposure to a wide range of skiing scenarios. You'll feel challenged, but in a good way.
We hope when you finish your ski improvement course that you feel elevated in your skiing, and you feel confident tackling a variety of terrain, and a variety of runs. Our ski improvement courses are a great way to revolutionise your skiing with professional coaching and like-minded people, all delivered in a supportive manner.
How many students will be on the course? 
We keep our courses small, so that people can get the one-on-one training they need to make intensive improvements in their skiing.
Will I come away with a skiing qualification? 
Qualifications aren't the focus of this course, however on some of the longer courses there may be an opportunity to work towards an instructor qualification.
Is avalanche training included?
Yes – it is part of the majority of courses we offer. You'll receive your Canadian Avalanche Association Avalanche Skills (AST) Training Level 1.
Is there time for a social life during the course?
Absolutely, this is a big part of the Alltracks life! Whistler is an amazing resort with so many great opportunities for socialising and getting to know your course mates!