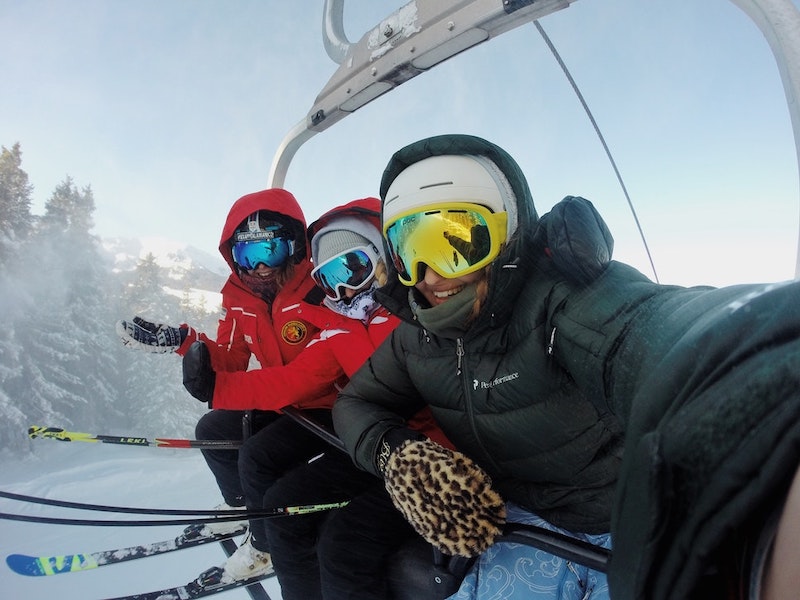 If you want to take your skiing skills to the next level in one of the world's best ski and snowboard resorts – our courses at Alltracks Academy are going to be for you. Wherever you're coming from in the world, our courses give you the opportunity to polish your skills, meet new people, experience Whistler, and have instruction from our incredible team of experts and coaches.
We're committed to delivering the very best ski and snowboard courses, and we ensure everything about our courses have been perfectly chosen. From our amazing coaching team, to the world-class slopes and resort, participating on an Alltracks Academy course will help you reach your skiing goals in no time.
Here are some key facts about us:
We operate in the world-famous, world-class resort of Whistler

We offer a personalised service before, during and post course

We offer expert coaching with experience Whistler instructors

We offer well-located and comfortable accommodation

Our instructing groups are small, giving you more one-on-one time

We're ATOL & ABTOT Bonded
What Alltracks courses are available for Australian Skiers?
If you're coming from Australia, all our courses are available to you. Whether you want to try a freestyle skiing course, train as an instructor or an off-piste skiing course.
What visas would Australians need for these courses?
Most people from Australia can enter Canada as a tourist for a stay of up to 6 months with the ETA (Electronic Travel Authorization). This time frame covers most of our courses, so is the option most people choose. However, you cannot work under this via (it is for tourists – and therefore must be a holiday). If you're wishing to work in Canada (some people might want to work during their course in their spare time – to make extra income) you will require the IEC Working Holiday Visa.
Important note: The above is just a general guide.  it is your own responsibility to obtain the correct visa for your travels, this is not something we manage for you at Alltracks Academy.
Are there any extra costs involved?
ETA is $7 CAD.
The IEC visa (for those looking to come to Canada on a working visa) is approx $200 CAD
What courses are most popular for Australian Skiers?
As it's a long way to come via plane (often a 24 hour trip!) our longer courses tend to be more popular with Australians. By spending more time here, you can enjoy the ski season for longer, and it gives you a chance to adjust to the local timezone too!
We have found that the 11 week ski instructor course is a particularly popular choice.