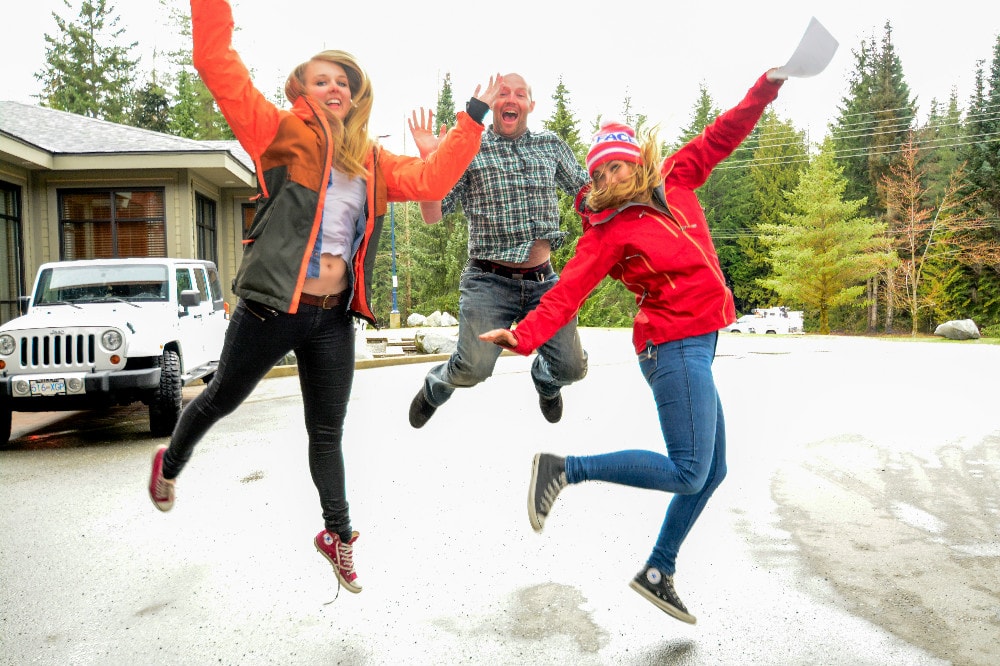 Great summer activities in Whistler
We know Whistler's a winter mecca with skiers and snowboarders visiting from all over the world to enjoy some of North America's best riding. But summer at Canada's biggest resort is pretty darn fun too! Here's a list of the best things to do in Whistler this summer. Especially if you're energetic and love the outdoors! Unlike most ski resorts that all but shut down in summer, Whistler offers so many fun things all year round.
1. OuterBike 2 – 5 June 2016
The weekend, check out the Outerbike Expo in Whistler. The planet's best road and mountain bike manufacturers bring their latest creations to Whistler. Sign up to test ride your favourite bikes on some of British Columbia's famous trails. Lots of social events on to throughout the evenings to regale your friends on the day's exploits.
2. The North Face Whistler Half Marathon – 4 June 2016
Push yourself by running one of Canada's most scenic and challenging half marathons. Enjoy the views if you can whether your aiming for a Person Best, winning the thing or just getting a good few hours of exercise. For more details, check out Whistler Half Marathon
3. Ski & Snowboard on the Glacier 11 June – 17 July 2016
Ok so the season has just ended, but the glacier skiing is on up on Blackcomb's Horstman Glacier. With two T bars servicing an advanced to expert terrain park and halfpipe, there's lots of fun to be had for keen freestyle skiers and riders. It's a great time to visit Whistler if you want to combine freestyle skiing with all the other summer activities available.

4. Tough Mudder 18-19 June 2016
The world's most popular series of adventure challenges returns to Whistler for another year. With no winner, tough mudder events are all about pushing your own limits with teammates whilst having fun and enjoying the camaraderie of a group. Based at Whistler's Callaghan Valley Olympic Park, the event is 16 – 20 Kms with 20 obstacles and offers fantastic mountainous terrain in a splendid, natural environment . Bring your mates, bring your sense of humour and make this year the one you become one of the mudders.
5. BC Bike Race 7-13 July 2016
The British Columbia Bike Race (BCBR) is the ultimate single track mountain bike experience. A cross country event that takes place throughout the Sea to Sky Corridor from Vancouver up to Whistler. Not surprisingly, the final stage takes place up in Whistler and completes what is always a majestic week of mountain biking. So whether your competing yourself, supporting friends or family or just spectating, it is a fantastic time to come and enjoy Whistler
I hope you find your best things to do in Whistler this summer. Remember, that in addition to these events, Whistler offers loads of options for just chilling out and relaxing from hanging by the lake, cruising the valley on your bike and enjoying the bars and restaurants in the village. Have a happy summer!