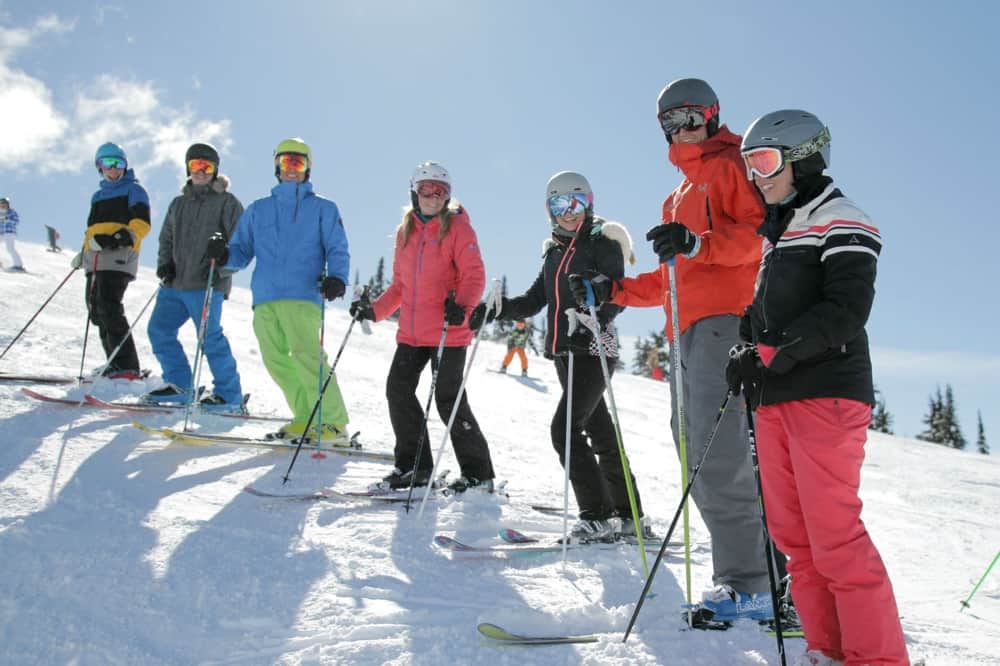 Which is the best resort for early season skiing?
Despite the fact that November and early December rarely match the snowfall of the prime skiing months of January to March, it can be a fantastic time to go on a skiing or snowboarding. However, it is critical to settle on as snow sure a resort as possible if you want to enjoy the mountains well before Christmas.
In Europe, early season generally refers to the week before Christmas, but out in Canada we are well on our way by then – Early season to us is November.
At ALLTRACKS, it is important to us to be able to run our ski instructor courses and snowboard instructor courses for as long as possible and Whistler has proved to be the ideal destination given it's extremely long season. Generally, the Whistler ski season is from mid-November to the very end of May each season which gives it one of the longest operating seasons in the world.
Of course, we cannot guarantee great snow at any time of year, including November, but by running our training camps in Whistler, the odds are stacked in our favour. We did have a slow start t0 the 2014 winter and to be honest, it remained poor for the majority of the winter, but even then there was plenty of terrain with solid coverage, even if we were not able to enjoy the deep snow we've come to love.
The Whistler Blackcomb resort website helpfully provides the exact monthly snowfall figures for the last 15 years. As you will see, the numbers for November and December are pretty BIG, especially when you consider most European resorts get less than this in an entire season.
Here is the monthly breakdown for November and December for the last 13 winters.
2018/19 | November 88cm | December 373cm
2017/18 | November 366cm | December 133cm
2016/17 | November 318cm | December 189cm
2015/16 | November 168cm | December 338cm
2014/14 | November 133cm | December 166cm
2013/14 | November 112cm | December 74cm
2012/13 | November 217cm | December 343cm
2011/12 | November 312cm | December 137cm
2010/11 | November 266cm | December 363cm
2009/10 | November 560cm | December 148cm
2008/09 | November 150cm | December 169cm
2007/08 | November 162cm | December 260cm
2006/07 | November 416cm | December 275cm
Lastly, even in winters where early season snowfall is less than stellar, Whistler's vast area means that you are virtually guaranteed expansive skiing even in years where there is not bottomless powder.
Now is the time to plan ahead for November 2o19 and we hope you can join us then. By booking early, you're guaranteed the best price. Questions? Get in touch with the team and we can talk you through the options available.
Happy Skiing!