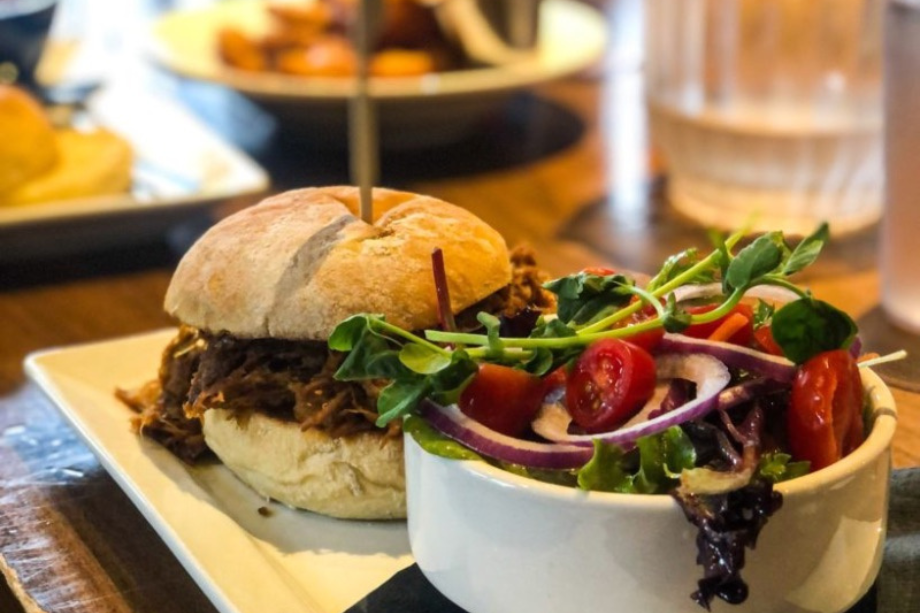 Your guide on where to eat in Whistler
Whether you're perfecting your technique, challenging yourself in tricky terrain or learning a new trick, you're going to need energy! And that means fuelling yourself. Our courses have catered and self-catered options, with many people opting to cook for themselves at least a few nights per week. That being said, sometimes you need to treat yourself to a meal or snack out! 
Our main base is Whistler, so we know it pretty well. It's a great resort that hosts incredible skiing and unbeatable powder, but the food options can't be missed too! Here are some of our favourite places to eat in Whistler.
Whistler
El Furniture Warehouse 
One of the cheapest places to eat out is El Furniture Warehouse. Furney's, as it's better known, hosts delicious, well-sized portions for a fraction of the price compared to most restaurants in Whistler. They have an array of dishes on the menu, such as spaghetti meatballs, tacos, burgers and salads. It's a great place to head when you've come off the slopes and are looking for solid re-feed!
La Bocca 
Our recommendation for an Italian restaurant in Whistler is La Bocca. They have a great choice of freshly-made pasta in a cosy restaurant setting. They're also one of the few places that serve mussels in the village. This restaurant is great for couples or friends looking for an evening of intimate dinner and wine. 
La Cantina 
For low-key Mexican food, La Catina is the place to go! They serve tasty tacos and burritos with various meat and vegetarian options. No Mexican fiesta is complete without tequila. And you're in luck, this small restaurant serves frozen margaritas to accompany! It's only a small restaurant so it's best to arrive early if you're keen to give it a go!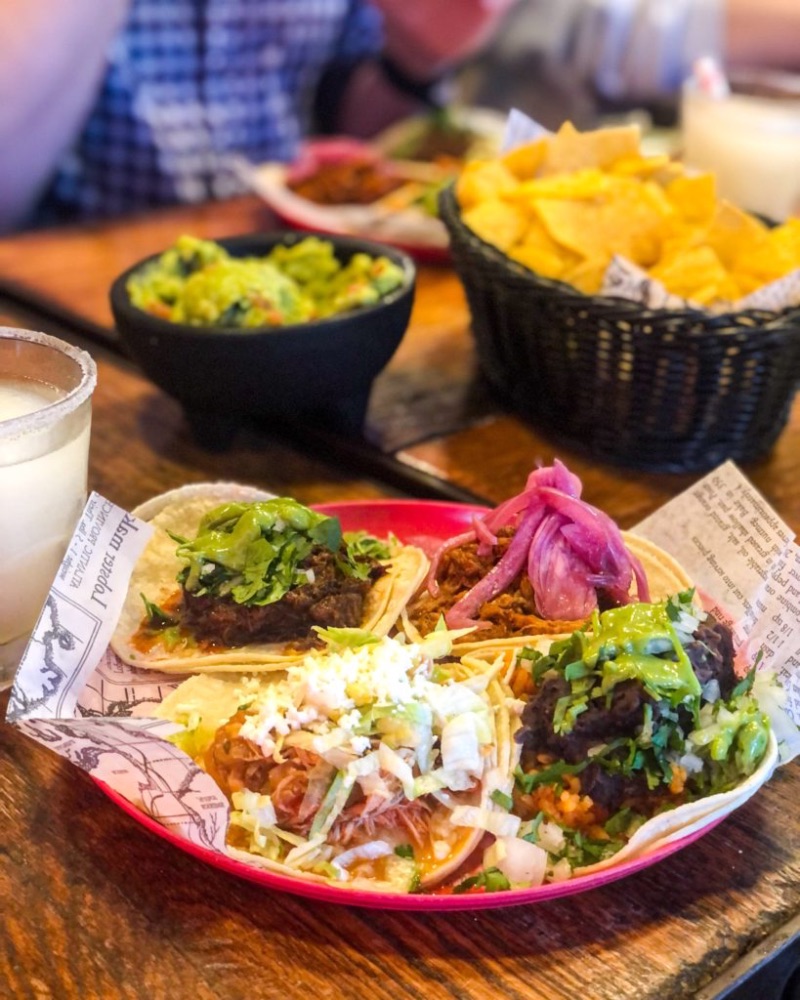 Avalanche
For a quick bite, pop into Avalanche where pizza is sold by the slice. It's quick, easy and serves thick-crusted pizza, perfect for a quick refuel or snack on route to or from the slopes! 
Fat Tony's
If you're not in the mood to cook, and carbs are on your mind, order pizza from Fat Tony's. The pizzas are massive so they're perfect for sharing with your new coursemates while you get to know each other. The big question is does pineapple belong on pizza?
Lift Coffee 
Our training days start early, so some mornings you may need to grab a coffee for the gondola journey. If so, pop into Lift Coffee, situated opposite the Whistler Gondola. Their coffee will definitely give you the buzz you need to ski all day long! 
Sweet Treats
Purebread 
If you have a sweet tooth, there are many bakeries and cafes in town to visit. One that can't be missed is Purebread. The display counter is covered in your every baked good wish, from almond croissants to brownies, scones, cakes, cookies, pastries and bread. The choice can be overwhelming, but you can't go wrong as everything is delicious! What better way to celebrate your new Level 1 or Level 2 qualification with us than cake!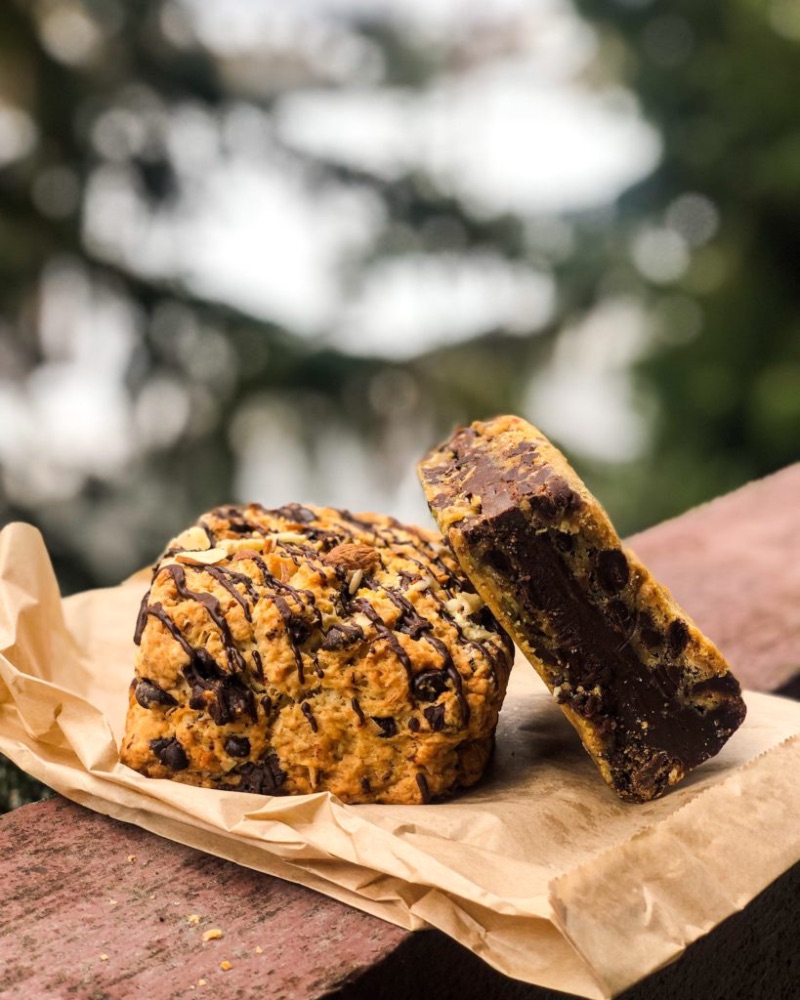 Cows Ice Cream 
For those spring skiing days, treat yourself with a scope or two of ice cream from Cows. Located in the centre of town, there's a huge variety of flavours to try, including Cownadian Maple, Messie Bessie and Moonicorn.
Rocky Mountain Chocolate Factory
Rocky Mountain Chocolate Factory is any chocolate lover's dream shop. Their collection of toffee apples giant cookies or chocolate-coated s'mores will satisfy any sugar craving. Or why not try their famous "Bear Claw" which is cashews coated in caramel and dunked in chocolate? All are delicious and essential after a hard day of skiing!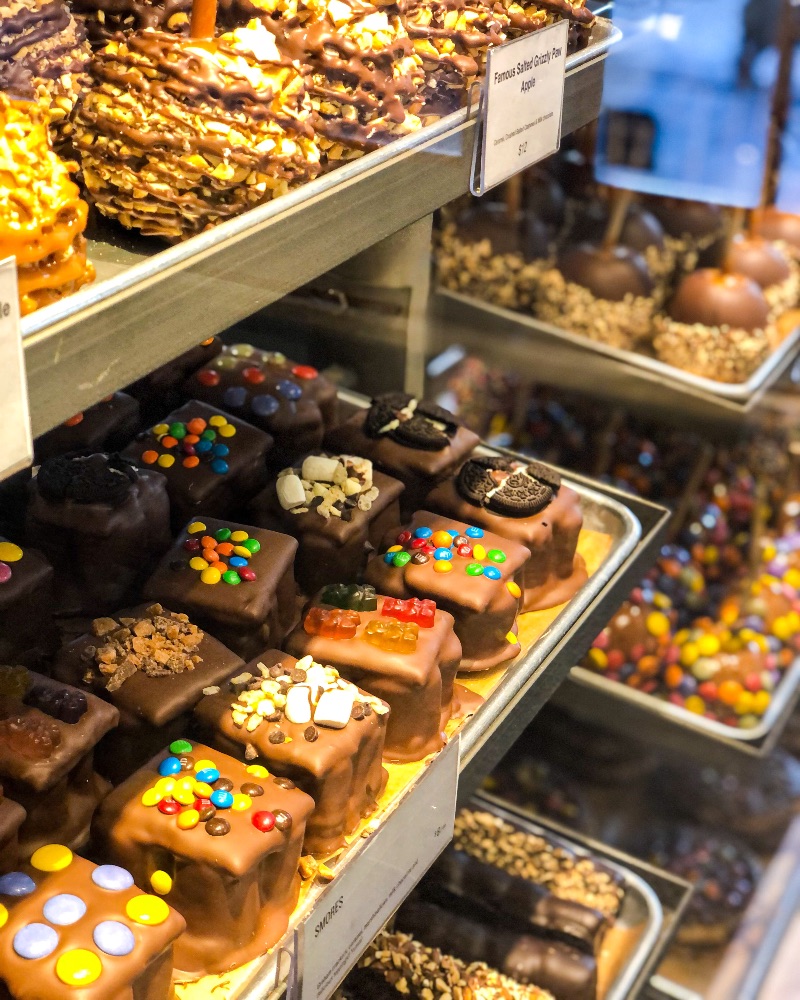 Creekside
Dusty's 
 Dusty's is located at the base of Creekside gondola and is the ideal alternative spot for a filling lunch while riding the mountain. When you've finished your meal (we'd recommend the Pulled Pork Ciabatta), Simply take the gondola up, then Red Chair which is found at the top, and you'll be in a great location to continue skiing for the afternoon.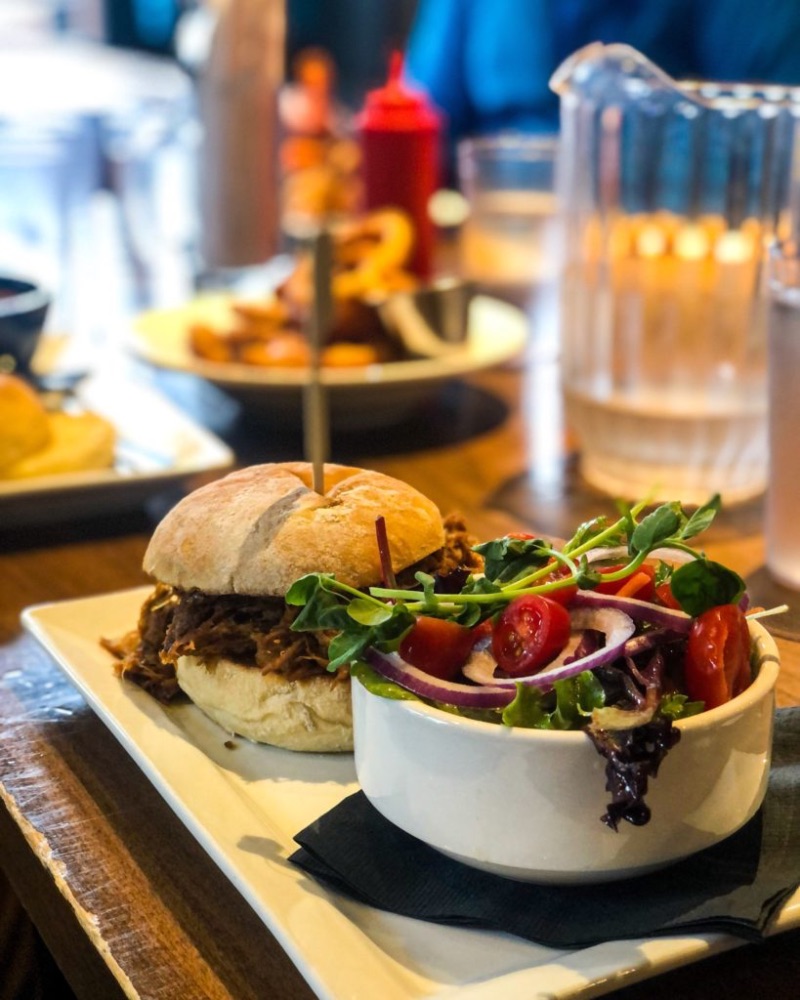 Southside Diner 
For a typical Canadian-style breakfast, you must visit Southside Diner in Creekside. Ski or grab the bubble down to the town and make the short walk through Creekside to find the diner. It's great if you're in the mood for pancakes, burgers and milkshakes. Plus, on weekdays between 1 pm – 3 pm, they host a special deal of wings and beer for $10. Make sure you arrive hungry though as portions are sizeable!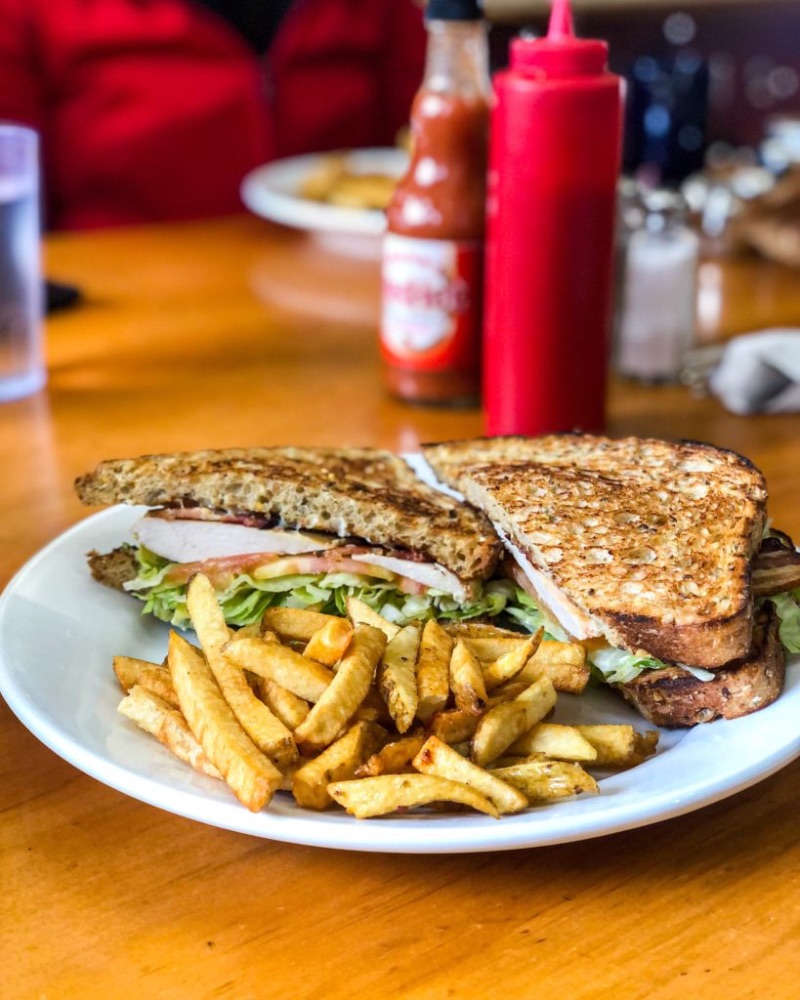 Whether you're training with us in Whistler for our 2, 4, 6, 8, 11, or 15-week course, there's no doubt you'll have a great time and be well fed. Whistler has plenty of restaurants, bars and cafes to choose from and a range of cuisines to keep things interesting. Save this guide on where to eat in Whistler for your future visit! 
ELLIE joined the Alltracks 8 Week combined ski instructor and off piste course in 2022 and is returning to Whistler to work as an instructor in the 22/23 season.