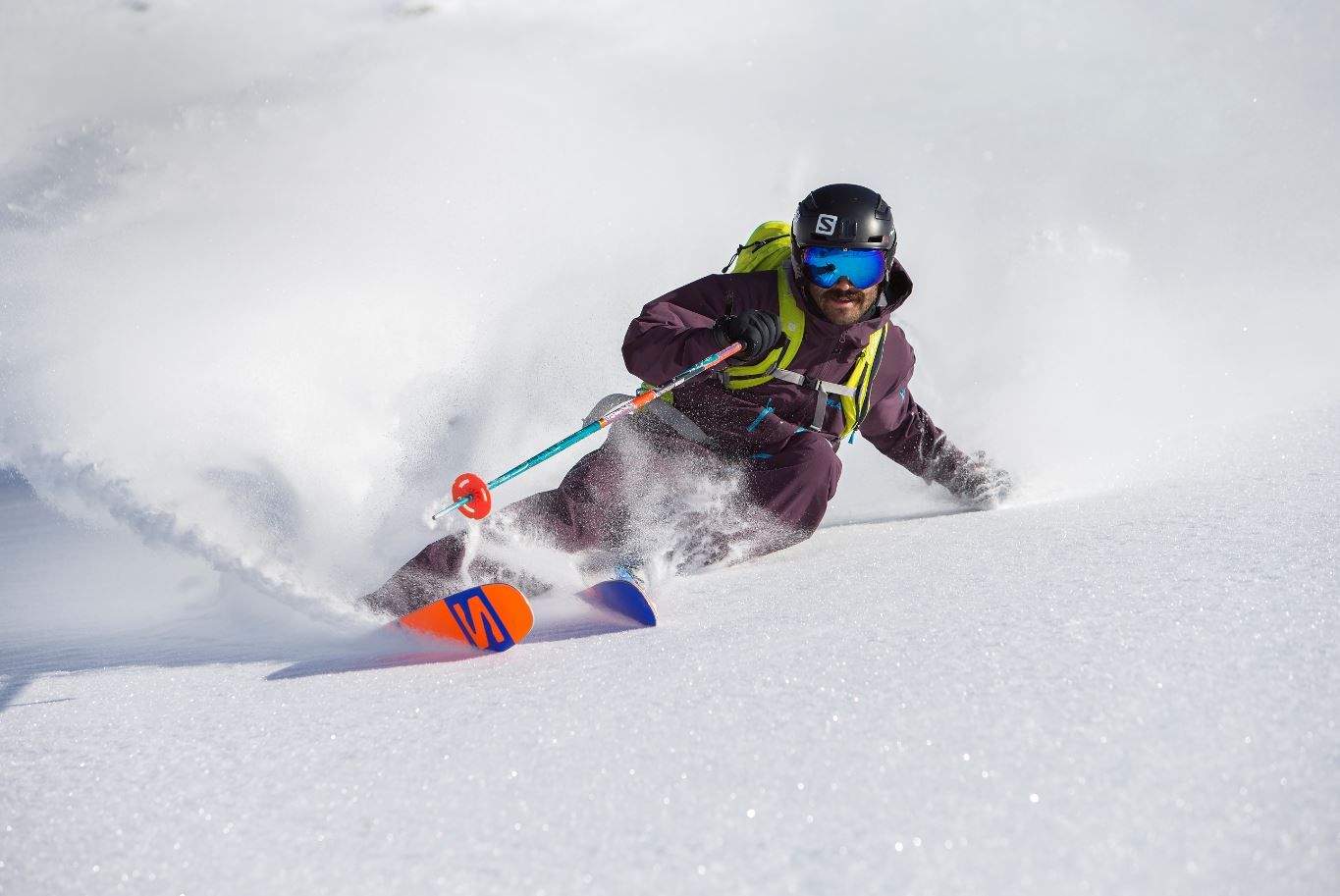 When you're hitting the slopes, a quality ski jacket is essential. Not only does it keep you nice and warm in the cold temperatures, it can also be windproof, rainproof, and made to enhance your performance on the powder. If you're on the hunt for a new coat this season, check out these top 5 ski jackets to find out which will be best for you.
For an all-round jacket that's great for many different types of skiing and weather conditions, we love the Dope Adept. It's a regular front zipper coat that's made with highly waterproof, high quality, breathable materials that'll keep you comfortable on the slopes. There are also plenty of handy features, such as a snow skirt and lycra wrist gaitors to keep you warm and dry in the deepest snow, as well as compact padding for insulation. It's lightweight, flexible, and has just enough ventilation to stop you overheating. 
The North Face – Brigandine Futurelight
Perfect for tough terrains and rough weather, this premium-priced jacket from The North Face adapts to elements to make sure the weather never affects your skiing – at least not where your coat is concerned! With waterproofing, breathability, and incredible durability, it'll see you through the tough conditions on the slopes with ease. It also incorporates a nano-fiber structure to bring you all of these benefits at a very light weight.
Unlike regular winter jackets, ski and snowboard jackets are made to allow you the best performance in harsh conditions, and if you're looking for a coat that does that exceptionally without a huge price tag, the Fawk Jacket is ideal. With 25k waterproofing and 25k breathability, the coat is made from top quality materials and designed with performance in mind. It also has plenty of storage, including four large, snowproof outer pockets.
Black Crows Corpus Insulated Stretch
Transition seamlessly between easy, piste slopes and off-piste adventures with this jacket, designed with a wealth of features to make skiing more enjoyable. It's highly waterproof and breathable, with plenty of stretch for ease of movement. It's also insulated with PrimaSoft Silver to keep you toasty on the slopes without adding too much weight, and includes a removable hood and lens wipe.
Skiing relies on our natural environment, so it makes sense that we do our best to protect it! This affordably priced, hard-to-lose (it's very colourful) jacket is also eco-friendly, with over half of it made from recycled polyester and at least 25 plastic bottles. Of course, the design also focuses on ski performance, with a non-carbon water repellent coating, wind-proof flap, and a fleecy chin guard to keep you warm.
Once you've picked the ideal ski jacket for you, there's nothing left to do but hit the slopes! Test out your new coat at Whistler for the ultimate skiing experience.